Federal regulators are being watched closely as they decide how to respond to two big health insurance deals currently on the table in the United States. The Department of Justice and the Federal Trade Commission are reviewing both Aetna's $37 billion proposal to buy Humana, as well as Anthem's $48 billion deal for Cigna. However, individual states could have the power to kill the deals without federal interference.
Two states have already come out against the deals. Missouri and California have each taken a stance against the mergers.
In May, Missouri's Department of Insurance Director John Huff said that if Aetna completes its acquisition of Humana, both companies would have to stop operating in the state.
California's insurance commissioner Dave Jones then asked federal regulators to block the two deals, saying the combined company created by Anthem and Cigna -- which would be the largest in the nation -- would control 61 percent of the administrative services in the state. Jones also expressed concern that the deals would lead to higher premiums.
This will also be a national concern. A Congressional Budget Office report issued in February corroborated opponents' claims that a lack of insurance competition is a main cause of rising health insurance premiums in the United States.
In addition to state commissioners, providers have also taken a stand against these mergers. The American Medical Association has said that carrier consolidation leads to price increases, and has formally asked the DOJ to block the deals.
According to the Wall Street Journal, the AMA might get its wish -- the newspaper reported in June that antitrust regulators "familiar with the matter" have expressed concerns about Anthem's deal for Cigna.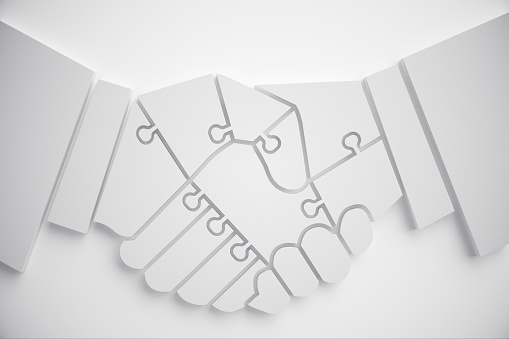 But even if they changed their tune and approved both acquisitions, could states like California and Missouri undercut the success of the deals? With the largest population in the country, California represents a significant opportunity for insurers. If California and other large states were to deny operation to the merged insurance companies, it could make the deal less attractive to both parties.
Regardless, the four insurance companies don't seem to be sweating the critics. Aetna still expects its Humana purchase to close as scheduled in the second half of this year, though Cigna has said in a recent federal filing that antitrust reviews could push their deal back to 2017.
The companies argue that consolidating the companies will reduce administrative costs, and improve their ability to offer cost-effective and innovative products. But opponents of the deals aren't so sure.
In the meantime, state and federal regulators will have to consider whether, and where, these mergers might hurt insurance competition. If it is a big enough issue in enough key markets, the deals could be called off.
Popular in the Community