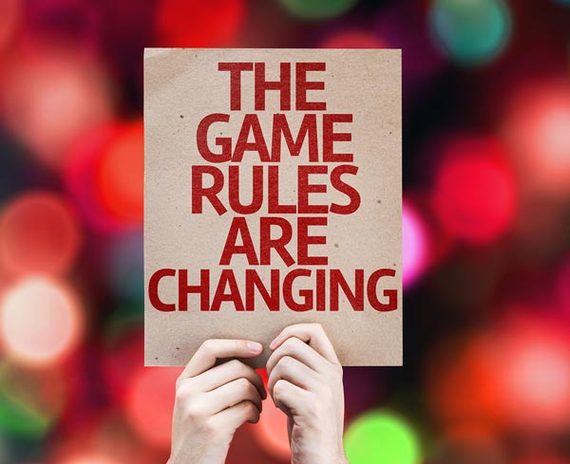 On July 6, 2015, the Department of Labor (DOL) notified the public of a proposed change in laws regarding overtime exemption, and this is expected to affect more than 4.6 million workers--including those who work at small business locations.
What's Going On?
Under the current laws, employees are exempt if they earn a minimum of $23,660 a year ($455 each week) and perform the duties outlined in the existing regulations--most of which are higher level tasks.
The proposed change increases the salary exemption to the 40th percentile of all weekly earnings among full-time, salaried employees--estimated to be $970 a week in 2016, when the proposed rule change is likely to go into effect. In addition, the DOL is proposing to raise the "highly compensated employees" exemption from the current $100,000 to $122,148.
The Department of Labor will be taking comments through September 4, 2015, and the final ruling will be in effect 30-90 days after it's issued. It is always possible that they could rescind the ruling--or discard it because of  a Congressional action--but it's currently believed to be most likely that some version of this updated rule will be put into effect, and be relevant as early as 2016. Businesses may need to consider new HR solutions to help deal with these changes.
How Does This Affect Small Businesses?
One common trait of small businesses is the willingness of employees to work long hours in order to make a project succeed--and overtime pay can become a real factor here. This gets even worse if there's a problem like a personal crisis--even if you prepare for that, overtime rules may go into effect when others pick up the slack.
You'll also want to consider whether or not money is a good motivator--not all employees at a small business want to have a lot of overtime. Reviewing your employees' motivations will be important in redesigning workflows and assignments.
Oh, and it's not just the big businesses that need to pay close attention to changes in labor laws--every small business needs to understand the risks involved with noncompliance. It's often more cost effective for a small business to comply than to break the law and get caught doing so. Implementing sound HR solutions to stay on top of changing employment regulations and ensure you're doing what's best for the company is critical.
Ultimately, of course, the proposed regulations mainly affect businesses that have a lot of overtime hours--if your business only has three or four hours of overtime a week across all employees, then even the higher exemption limit is unlikely to cause much of an impact. On the other hand, if multiple employees are constantly staying at the office well beyond normal working hours, the new regulations could take a big bite out of your profits. You may find that is it more affordable to hire a new employee than keep paying overtime.
Margaret Jacoby, SPHR, is the founder and president of MJ Management Solutions, a human resources consulting firm that provides small businesses with a wide range of virtual and onsite HR solutions to meet their immediate and long-term needs. From ensuring legal compliance to writing customized employee handbooks to conducting sexual harassment training, businesses depend on our expertise and cost-effective human resources services to help them thrive. This article first appeared on the MJ Management Solutions blog.
Calling all HuffPost superfans!
Sign up for membership to become a founding member and help shape HuffPost's next chapter