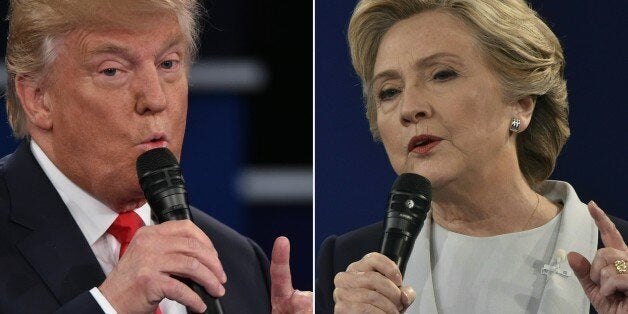 On October 24, an elementary school in Windsor, California was vandalized with an anti-immigrant message. Children in the Spanish language-immersion elementary school were subject to graffiti that read "Build the Wall Higher."
This happened blocks from where I lived during high school, a firmly Democratic congressional district and it reminded me how little it had changed in 40 years -- the only difference is that this election has emboldened those who hate. As a mother of two young children, I can't imagine having to explain this climate of fear to them. Parents are now forced to talk to their children about what these hateful words mean and why they were spray painted on their school's walls.
Melissa Leonard, a parent at the school summed it up soberly,
"I want to make sure she understands what's going on. I'm sure I will talk to her about what happened at her school. I'm angry. I'm sad."
This year's election has been one unlike any other in generations and there is so much more at stake than who ends up in the White House. What is at stake is the definition of who is American. What is at stake is a sense of belonging for so many Latino-Americans, Muslim-Americans, Asian-Americans who have felt attacked and excluded in their own communities.
There hasn't been a single day in the last year when I haven't talked to someone from our community who hasn't expressed anxiety or downright fear about this election and their personal safety. This race has tapped into the worst of our country's history. In the diverse and progressive Los Angeles County, hate crimes have soared 24 percent this year. I can only imagine the unreported crimes against individuals living in less diverse parts of the country who feel insecure to share similar incidents with their local law enforcement.
And I'll be real with you: There is no perfect candidate in this race. There is no candidate who if elected will solve all the issues affecting our community. However, politicians pay close attention to those who show up and in what numbers. Will the politics of hate be condoned or condemned? You can't be counted if you stay at home in protest. You might feel good for a moment, but the hangover could last for the rest of your life.
Calling all HuffPost superfans!
Sign up for membership to become a founding member and help shape HuffPost's next chapter