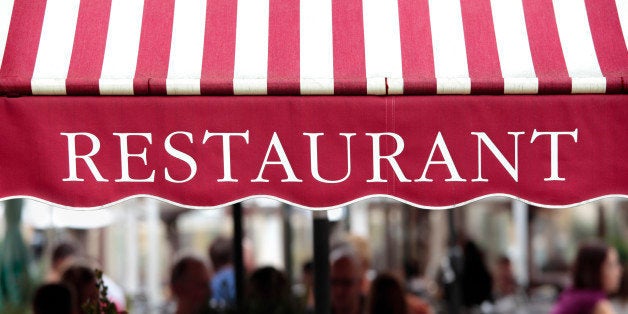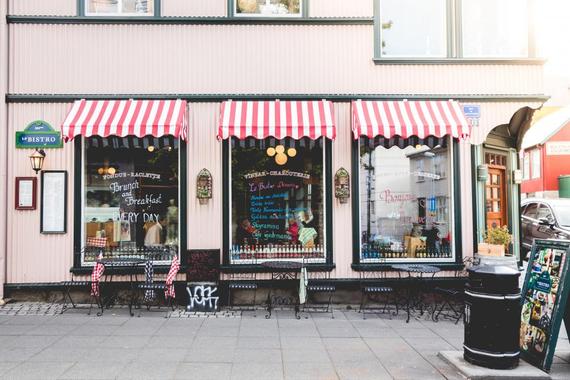 In the past few years, delivery has exploded with more restaurants aiming to provide the option to their customers - and for good reason. According to the National Restaurant Association's 2015 Restaurant Industry Forecast, 74% of millennials said they would order delivery from a table-service restaurant if available, while 56% of adults would. There's huge demand for delivery and restaurants are stepping up to provide it to their customers.
There are a variety of companies that have contributed to the growth of restaurant delivery. These delivery companies often offer a portal for people to find a restaurant, place an order, and then the company picks up the food and makes the delivery. As a result, many restaurants have benefited from these services, but others have not, as the drawbacks can be significant.
The Benefits
More Options: Delivery services can provide benefits to both restaurants and customers, which is why delivery has become so popular. First, it gives a restaurant more options, especially if they didn't offer delivery before. Also, thanks to these delivery companies, restaurant customers have more options to eat their favorite meals, from their favorite restaurants.
Convenience: Providing delivery makes dining out more convenient for customers who would rather stay in than eat out at a restaurant. It just might be the reason a customer picks one restaurant over another that doesn't provide delivery. Referring back to the National Restaurant Association's 2015 survey, 61% of millennials stated the availability of takeout and delivery options are an important factor in choosing a table-service restaurant. Providing delivery could get a restaurant more customers. Obviously, a restaurant doesn't want the lack of a good delivery system and service to be the reason they lose customers to another restaurant.
The Weaknesses
Brand Erosion: Unfortunately, there can be significant drawbacks to some delivery services, including brand erosion. Some delivery and online ordering companies have posted menus online of restaurants that do not contract with them and without the restaurant's knowledge. With these types of companies, restaurants don't even have control over their own menu prices. To make extra profit on each sale, some companies mark-up menu prices without customers knowing. In the end, this can significantly hurt the relationship between restaurants and their customers if they feel they're being overcharged.
Reputation Risk: There's also the risk a company could perform terrible delivery service, such as delivering food cold and late. This can reflect poorly on a restaurant, when in fact it's not the restaurant's fault, but the fault of the delivery company. In fact, In-N-Out is suing DoorDash for delivering their food without permission, as the restaurant has expressed concerns about maintaining their brand image and the food not being handled properly or arriving cold.
Loss of Customer Connection: Even if the restaurant has a working relationship with a delivery company, they may not have an actual relationship with their customers. Companies that handle every aspect of the order and delivery generally don't share any information. Because the customer never interacts with the restaurant directly, the delivery company essentially owns the customer. Restaurants don't receive access to any customer information, which puts the restaurant at a disadvantage. They have no way to connect with them later, to build a relationship, and keep them coming back.
Delayed Payment and High Fees: As if to add insult to injury after taking a restaurant's customer, another major disadvantage to using a portal-based delivery company are their high fees and delayed payment. Some delivery companies only pay restaurants once per month, after taking their service fees, which can be as high as 20%. This can put a significant strain on a restaurant by forcing them to wait to receive their money.
How To Make It Better
Online Ordering: Delivery should be integrated into a restaurant's online ordering system. An online ordering system for restaurants can provide huge benefits and allow them to easily control their delivery settings. The best online ordering systems give restaurants full control over their delivery business and can even link to local delivery companies to provide the actual delivery. NetWaiter, for instance, allows restaurants to receive each order and payment directly, meaning no third-party gets between the customer and the restaurant (or the restaurant's money). With NetWaiter, restaurants control the customer relationship and get paid directly.
On-Demand Delivery: It's okay if a restaurant doesn't have their own delivery team. The hassles and costs of directly employing delivery drivers can be prohibitive for many restaurants. Instead, restaurants should consider using a local "on-demand" delivery service that will show up when needed and make deliveries for the restaurant. These professional delivery teams can make deliveries quickly and efficiently. Restaurants should choose a courier that specializes in food delivery and uses insulated bags to protect the quality of their food.
Take Control: Restaurants don't have to deliver every hour they're open, especially if they have their own drivers making all of the deliveries. Delivering ever hour can cause a lot of stress on a restaurant. Instead, restaurants should only offer delivery during the hours they know they can provide great service, so customers get their food on-time and hot.
Limit Options: Some foods just don't travel well, and restaurants should consider reviewing their menu to see what works for delivery and what doesn't. Customers don't want to place an order only to have their food arrive soggy or in a huge mess. Restaurants need to ensure customers get meals as close to what they would get if they were dining at the restaurant.
The popularity of delivery will only continue to increase as more and more customers seek the convenience it provides. Restaurants shouldn't miss out on the benefits, but they need to be very aware of challenges that could plague their business. Restaurants need to be mindful of the service quality and food quality to maintain their reputation and the relationships with their customers.
Related
Popular in the Community