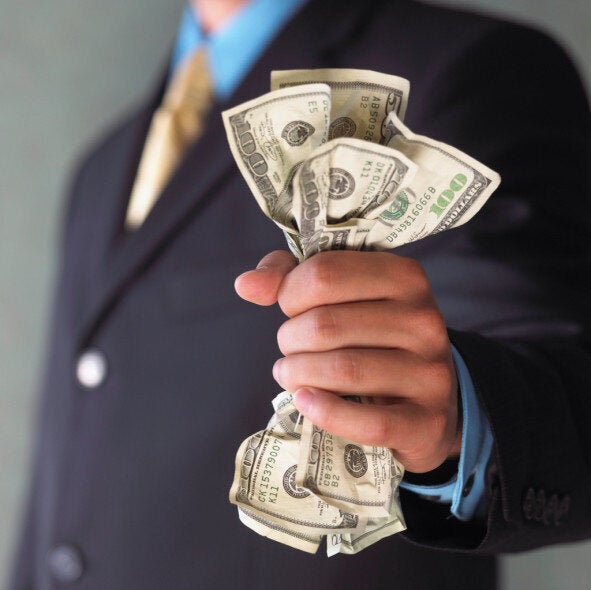 In February 2011, I announced on the Huffington Post that my company was going to try to raise investment capital via crowdfunding. Using online social networks, crowdfunding enables entrepreneurs to pitch their businesses to large pools of potential investors.
But when I mentioned crowdfunding to my attorney, he said it would be virtually impossible for me to do because the SEC prohibits private business owners from soliciting funds from individual investors.
So the first step in my crowdfunding journey became understanding exactly why the SEC prohibits this form of fundraising.
To do so, I turned to my corporate attorney and friend, Chuck Hertlein, Partner of Dinsmore and Shohl in Cincinnati, Ohio for the legal background, the SEC explanation, and to explore any legal workarounds to achieve my goals.
Here's my attorney Chuck:
"I've been working with Chris the last several years as he conceived of a unique new business opportunity and set about making it a reality in the form of Rural America OnShore Outsourcing. When he recently shared with me his dream of allowing small investors to invest in Rural America, I cringed! I never like to tell my clients "no," but sometimes it's necessary. This was one of those times.
As a practical matter, the federal and state securities laws make it difficult, and often impossible, for small investors to get in on the ground floor of exciting new companies. In fact, it comes across as positively elitist: "I'm sorry, but you're just not rich enough to be given an opportunity to make more money."
How can that be? Well, in the Roaring Twenties of the last century, there were very few legal limitations on the investment process, and people from all walks of life invested heavily in the go-go stock market of the day. When the stock market crash happened in 1929, the über-rich became a little less rich, but millions of ordinary folks were financially devastated.
Enter the New Deal in 1933, and almost immediately the Securities Act of 1933 was born. It's still with us and, in many respects, it hasn't changed much. In this Act, the concept of securities "registration" became law -- stocks and other securities could not be legally offered for sale unless first "registered" with the Securities and Exchange Commission.
The purpose of registration was to make sure that the investing public was provided with all the relevant information about an investment before committing their money. Registration required vast amounts of information, carefully collected and described by lawyers and investment bankers, with audited financial statements certified by accounting firms.
It all made sense in the attempt to root out securities fraud, and to help investors help themselves. But, of course, the registration process, and the realities of being a "public" company, have become hideously expensive with more and more requirements being added by Congress over the years.
Sarbanes-Oxley or Dodd-Frank, anyone? Small companies like Rural America have been entirely priced out of the public markets; an IPO can cost upwards of a million dollars just in legal and accounting fees.
But there are exceptions in the Securities Act, most notably the so-called "private placement" exemption. In Section 4(2) of the Act, Congress simply said a sale of securities "not involving any public offering" was exempt from the registration requirement and left it to the courts and the SEC to figure what that meant. Over many years, first the courts and later the SEC did just that, culminating with the SEC's Regulation D in the 1980's. Regulation D provides exemptions from regulation in several flavors. It is possible to structure an exempt offering that will permit private sales to as many as 35 "sophisticated" investors who are not necessarily wealthy. But to do so requires the company to assemble a disclosure document ("private placement memorandum") that contains just about everything a prospectus for a registered public offering would contain, except that no expensive SEC review is required.
Still, a very expensive proposition (upwards of $25,000 just for legal fees). One part of Regulation D, Rule 506, though, permits a private offering to an unlimited number of "accredited investors" without having to prepare a full-blown private placement memorandum -- that's because accredited investors are considered to be able to fend for themselves without government protection.
So who counts as an accredited investor? Institutions with at least $5 million of assets. Individuals with $200,000 (or married couples with $300,000) of income. Anyone with a net worth of $1,000,000 (but only after excluding the value of your residence, thanks to the recent Dodd-Frank Act).
Bottom line: the easiest and cheapest way to raise capital is to limit your target investors solely to accredited, i.e. wealthy investors. This is now the dominant approach to private capital raising. Offerings to large numbers of less-wealthy investors, as in crowdfunding, are simply prohibitively expensive and far too time consuming. All thanks to laws designed to "protect" small investors.
The reality today is that small investors protected from the investment risk inherent with startup businesses are protected by being excluded from the process altogether.
Under the current regulatory structure, the only legal way to conduct a crowdfunding capital raise would be to go through the full registration process at both the federal and state levels, at huge expense in the hope of attracting enough crowd investors to more than cover the costs. This, of course, is completely impractical.
Recently the SEC's Chairman, Mary Shapiro, stated that the SEC has begun a review of its rules as they relate to crowdfunding. There has always been a regulatory tension within the SEC -- protection of investors (more regulation) vs. ease of capital raising (less regulation). It will be interesting to see what results from this review, if anything."
So it's clear that under the SEC regulations established back in the 1930s -- before email, cell phones, tablet computers, and social media -- crowdfunding is still forbidden in the U.S.
But the SEC is considering revising these "exclude the small investor" regulations to account for Internet-age communication methods. A Wall Street Journal article recently reported that "the Securities and Exchange Commission is forming a committee to look at adapting its rules to encourage Internet-age techniques for small companies raising capital."
We will see. But in the meantime, I will continue to explore ways to utilize crowdfunding to enable the average investor to become a shareholder in Rural America. My next article will be about the endeavors of other entrepreneurs and VCs to circumvent the SEC rules. Stay tuned.
Related
Popular in the Community