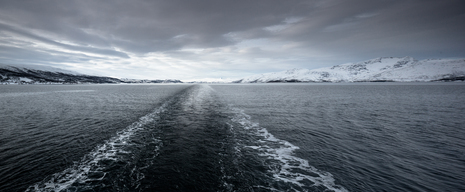 I am attending the Our Ocean, One Future conference organized by the US State Department under the leadership of US Secretary of State, John Kerry. A number of major announcements are anticipated as States are expected to come to the table with specific ocean initiatives and achievements to share with their peers and the world.

Only a few days ago, some of the world's largest carbon emitters, including the United States China and Brazil, announced they will formally join the Paris Agreement, bringing the crucial climate deal a step closer to commencement. This should trigger far more ambitious action for the climate both nationally and internationally; action that will have a direct impact on the future of our oceans.

According to an IUCN's (International Union for Conservation of Nature and Natural Resources) report on ocean warming published last week at the World Conservation Congress, we have only seen a small fraction of the likely impacts of ocean warming on key marine and coastal organisms and ecosystems. And while the cost of the ocean crisis is being felt by those people in coastal nations and communities who rely on the oceans for food and their livelihoods, the impacts are starting to become evident on a global scale.

Many of us have seen the heartbreaking images of beautiful coral reefs turning white and dying after temperature driven bleaching episodes. What is less well known is that in addition to urgent action on climate change and ocean acidification, protecting coral reefs from other stressors, such as overfishing, destructive fishing and pollution, can have a huge effect on their ability to cope with increasing ocean temperatures.
Creating large scale networks of ocean sanctuaries - "no-take" havens for marine life - increases ocean resilience against the impacts of climate change and ocean acidification, protects vital ecosystems and supports food security by rebuilding fish stocks. Ocean sanctuaries can also help to preserve important carbon sinks.
Greenpeace has supported the scientific community's call for a global network of ocean sanctuaries covering 40% of the oceans. At one time this target was seen as too ambitious, but today more and more scientists and governments are calling for at least 30% of the ocean to be set aside as no-take areas. Just last week, a resolution at the IUCN World Conservation Congress called for governments to protect at least 30% of the world's oceans by 2030. This was adopted by a landslide vote.
The sooner we change the way we treat our Blue Planet the greater chance we have to safeguard key habitats and species, along with the livelihoods of the millions of people who depend on healthy oceans. There is much the governments attending the Our Ocean, One Future conference must do to kick-start this change.

Last week, U.S. President Obama announced the expansion of the Papahanaumokuakea sanctuary around Hawaii, now the largest no-take area in the world. A number of other countries including the UK, France and Palau have taken similar initiatives. However, only 2.1% of the world's oceans are under some form of protection - and far less than 1% of the high seas is protected. This is far below existing global targets, and sensitive and pristine marine environments such as the High Arctic and the Ross Sea are currently left open for business.
We will never achieve the protection levels science tells us are needed if the high seas, which cover two thirds of the ocean, are left unprotected. We will never secure a sustainable future for all if governments and corporations simply continue exploiting the ocean to meet short term economic interests.
"There are no more natural ocean sanctuaries. It is up to us to create them," said Oscar- winning actor, writer and activist Emma Thompson. Her plea was delivered from the Arctic where she joined Greenpeace Canada and the Inuit community of Clyde River in pushing back against destructive seismic blasting (prospecting for oil and gas) in their home, to the nations represented at the plenary. Outside the conference room it reached more than four million people online who have united their voices for ocean protection.
Since 2014 the US has become a more constructive player in the UN negotiations. Today the need to take action is no less urgent and we are asking the US and other leaders currently gathered in Washington DC to show strong leadership in moving 'our ocean', including waters beyond national boundaries, to the top of the global political agenda.
We need bold political action now to avoid tipping points that will cause ecological, economic and humanitarian devastation.
Related
Popular in the Community