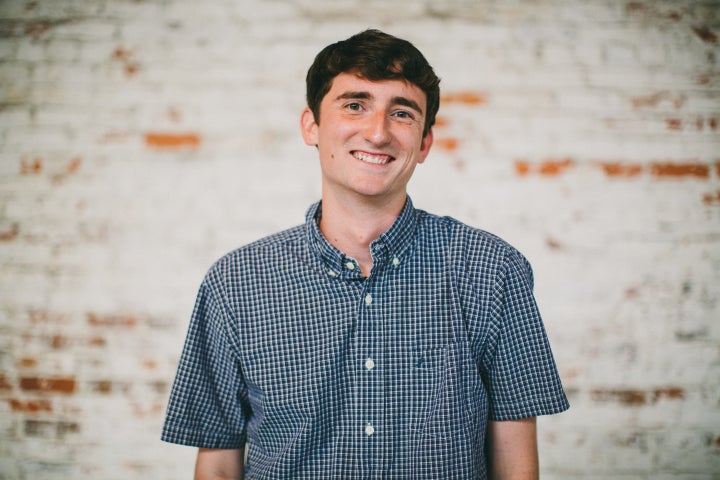 Will Walton's I Felt A Funeral, In My Brain is a rare young adult novel that defies classification.
Released May 29, the book follows Avery Fowell as he navigates grief, a devastating injury and having an alcoholic mother. To capture the maturing teen's inner monologues, Walton employs a unique mix of poetry and prose, peppered with nods to Beyoncé and Emily Dickinson.
The author's 2015 debut novel, Anything Could Happen, provided a detailed look at a 15-year-old boy's coming out and his unreciprocated feelings for a straight friend. That book nabbed Walton a nomination for a Lambda Literary Award, but with I Felt A Funeral, In My Brain, he strived to capture a different side of the queer experience: one in which Avery's biggest struggles, including love, friendship and self-confidence, aren't linked to his sexuality.
The 26-year-old Georgia native, who balances his writing with his day job at the Avid Bookshop in Athens, Georgia, spoke to HuffPost about his earliest inspirations and his hopes for a more queer-inclusive future.
When you write from the perspective of a queer character, is there ever a concern that readers who don't identify as LGBTQ will be able to relate to them? And if so, how you do you address that?
I just try and write honestly, bring in stuff that I know I've experienced ― stuff that made me feel lonely or kind of unseen. I try and think about someone who knows what it's like to grow up in a volatile time in the South. This is such a terrible, ugly time, and we're experiencing a lot of hatred. I have to believe that my voice and my perspective is needed. Maybe it's not needed by everyone, but I believe there are people who need me to share what I've been through, and they'll relate to it. Of course, there will be people for whom my story will resonate with more than others. When you try to write everyone's story, that's when you start to slip up. 
Your books have the power to clarify a queer identity to a new generation of readers. How do you feel about that?
What I want is for anyone who feels lonely in a way that's similar to how I felt to feel seen, validated and welcomed into this new world we're in. If I could give anyone more incentive to hang in there, keep going or even change the circumstances, that feels huge to me. I don't presume my writing will do that, but if it does, that's too good.
How did you navigate the queer side of your identity growing up?
I was very suppressed. I wish that weren't true. I was really religious growing up, I grew up in a Protestant Christian town and I went to a Protestant Christian school. If it wasn't in the cards, it couldn't be true, right? It was something I managed to suspend for a while, almost completely.
When I was in high school, I was really in love with my best friend, my closest guy friend. That was when I really had to say to myself, "OK, there's something going on here." That had to be with me growing up, church not being as big a part of my life anymore … feeling that I was separate from my family in a way that was healthy. Once I created that space, I was able to start being OK with it.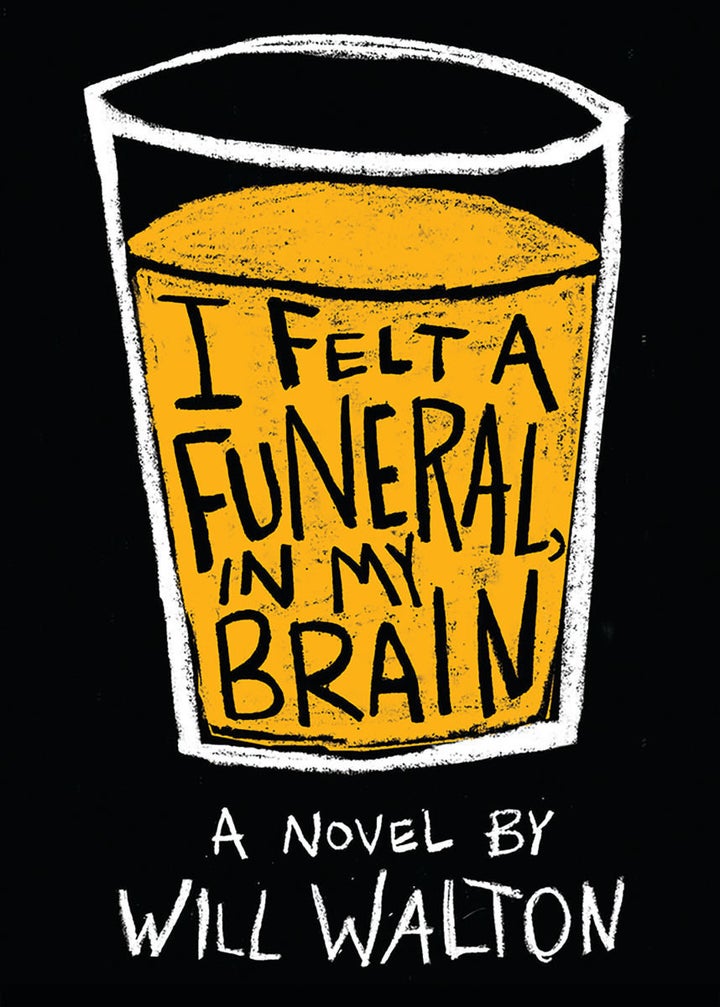 Who were your role models growing up?
Todd Haynes' movie, "I'm Not There," came out when I was in 10th grade. I knew of him as an out, queer artist and filmmaker, and he's been somebody who's really influenced my work, even today. He talks a lot about queering up this form and subverting the heteronormative, patriarchal, white supremacist narrative arc that we're inundated with when we see a Hollywood movie, for example. He was huge for me. So was Willow from "Buffy The Vampire Slayer." I always identified with Willow, because she was bookish and also a badass. When we learned that she was queer in the later seasons, of course that made a huge impression on me.
HuffPost's theme for Pride this year is "The Future is Queer." What does a queer-inclusive future look like to you?
In terms of visibility, I just want us to keep getting better and better. I feel really empowered by the folks I see in media today. We need to have intersectionality in all of our writers' rooms. I think about what Lena Waithe said in Vanity Fair about being in the writer's room … I wish I'd had Lena Waithe growing up! She was talking about being in the writing room, and said you need to have trans writers, you need to have writers of color, you need to have queer writers. We need to find a way for all of our views to express and collaborate on stories. We need to get rid of the shadowy corners that still haven't been talked about ― we need to make sure that everyone gets seen. We've got to see more work from queer writers of color. Why are we not there? Every voice needs to be heard. I hope we get there eventually.
For LGBTQ Pride 2018, HuffPost is highlighting 30 different cultural influencers who have shifted the narrative when it comes to queer issues and whose work has contributed to building a more inclusive and equitable future for us all.
#TheFutureIsQueer is HuffPost's monthlong celebration of queerness, not just as an identity but as action in the world. Find all of our Pride Month coverage here.
Calling all HuffPost superfans!
Sign up for membership to become a founding member and help shape HuffPost's next chapter