Co-authored by Troy Lambert, Author and Huffington Post Contributor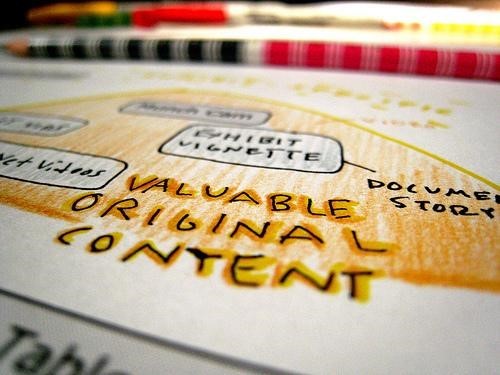 (Photo Courtesy of Flickr)
Making a living as a writer is hard. Not because writing itself is difficult, although that fact is debateable, but because getting paid a living wage for your words is challenging in today's market, especially when writing for the web.
Running a website and making money at it is hard. Gaining enough audience to monetize a site with any success requires a lot of knowledge, hard work, and let's face it, just plain luck.
There are more places to write than there ever have been, and it can be argued that people are reading more than they ever have, just in digital format. Businesses and websites have more need for professionally produced, substantial content to set themselves apart and gain readers.
The writer has to sell themselves to websites and businesses and educate them on why words, are worth them paying for. The webmaster must justify to themselves or their bosses why that content is worth paying for.
Marketing Budgets are Tight
Many websites need professional writers and editors. "They don't look at content creation the same way as other marketing materials," says Ellen Legget in a USC webinar about applied psychology for business. "They don't emphasize psychology and the need for the author to truly know their customer and their motivation and needs."
Most are not making enough money from whatever method is being used to monetize them to pay for quality content. Rather it is a small part of the marketing and PR budget, and one of the first things to be cut when things get tight.
Return on Investment (ROI) is Hard to Prove
It's hard to justify the expense of content creation when often the ROI is hidden, and not always indicated by clicks and conversions. Sometimes a good content strategy takes months to pay off, and guest posting and creating links on other sites can take a long time to actually have an influence on Google.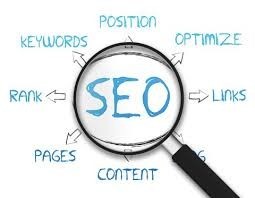 (Photo Courtesy Wikimedia)
The inner workings of Google, rankings, SEO, and their value are still a mystery to many businesses. Many aspiring web writers don't know enough about them either, and don't structure their articles properly to attract the right kind of attention.
To justify this expense to a business, a writer must really know the industry and have a dynamic sales pitch, something fairly foreign to many introvert authors. The problem is, there are other issues as well.
Writers Write for Free or in Exchange for Exposure
Many authors or other businesses are so eager for exposure and mentions of their brand on specific sites, they write for the site for free. This is not entirely bad. Exposure can be good: if done properly it provides advertising that might otherwise cost thousands. However, also at times it brings visitors to the site that would not otherwise visit simply because of the author's credentials.
Also, Google looks at the author of the content as well, and they want experts. This fact is critical to ranking in several key areas, known as Your Money or Your Life (YML) sites.
Even this site, Huffington Post, is built on an contributor platform which relies on thousands of authors creating content for free, and Arianna Huffington has revealed that with the beta platform just launched, she plans to increase that number to hundreds of thousands, with the hope of eventually reaching a million contributors.
There is a great deal of debate over who wins or loses more in an open contributor platform, and what the future of journalism and web writing looks like if these platforms continue to prevail. There is no debate, however, that it makes it harder for authors to make a living writing.
Fiverr and other Services
Fiverr and other services like it are filled with content creators who will write for a publication at extremely low rates. This devalues the work of authors who want and need to get paid to create content.
Often, the quality of these posts is inferior. The writing is poor, and many of the authors reside overseas in locations where English is their second language. That is not to say that good content is never created on Fiverr but it is rare. However, to businesses just looking at immediate costs rather than long term benefits, such services can seem quite attractive.
Zealot bought ViralNova, a well known content farm, for 100 million. Why? Because their short form, clickbait titled content gets clicks and views, if nothing more than by Facebookers in search of a quick and humorous read.
Is this content good for the web overall? Does it pay writers? Hardly. It devalues the work of other writers, because businesses don't have to, nor see a reason to, pay higher prices for better content.
There are more places to write than there ever have been, and the need for quality content continues to grow as businesses and websites seek to set themselves apart from their competition. It's hard to say what the websites of tomorrow will look like, and how those who write for the web will be compensated,
The current challenges can be overcome, but more will certainly follow. Writers have to decide for themselves what they will, and won't work for.
Troy Lambert is a blogger, editor, and authorpreneur who believes writing is a business. He blogs and edits by day and writes thriller novels by night. More of his work can be found at troylambertwrites.com.
Popular in the Community