 Facebook announced a major addition to their Gifts product on January 31st -- Facebook Cards. Facebook Cards, as the name implies, are physical, multi-use gift cards that users can order for friends directly through Facebook. Recipients can use the cards at physical retail locations of participating brands. This brings Facebook beyond the desktop and into the world of bricks and mortar commerce fulfillment. The rollout will be gradual and is for U.S. users only, for the time being.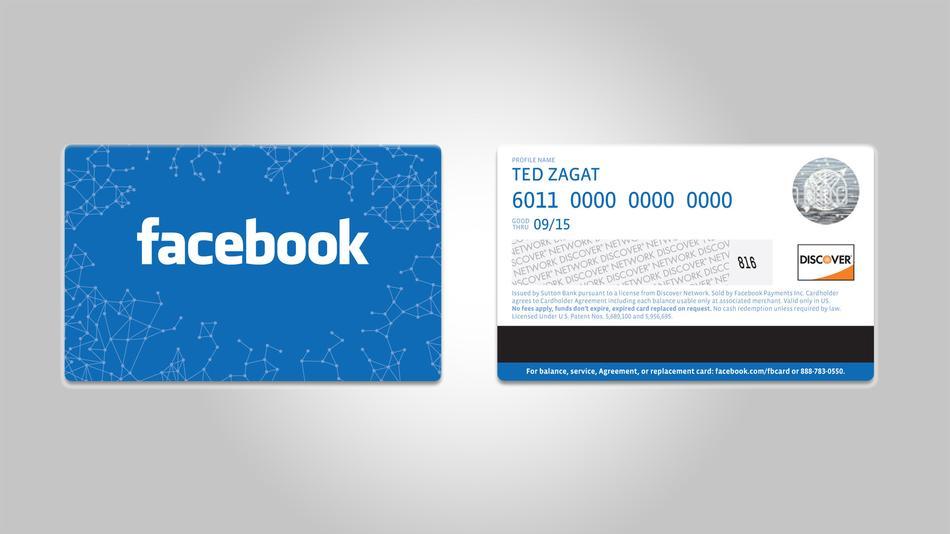 • Cards is a major step in connecting Facebook activity with actual hard sales data to prove the offline impact of Facebook's platform
• This adds yet another layer of real word data that will likely be fed back into Facebook's ad targeting capabilities
• The card is a physical, multi-use object like any other gift card
• There is potential to connect this to Facebook's Deals platform as a way to entice users who have already loaded credits from participating merchants to spend
• Cards sets the stage for a potential showdown with Amazon over e-commerce and targeting-by-spend capabilities
• Target, Jamba Juice, Sephora and Olive Garden are the initial beta partners
• The backend processes are being handled by Discover but other financial partners may be considered in the future
How Facebook Cards Works:
Facebook Cards uses the existing Facebook Gifts infrastructure to allow a user to send a Facebook Card with a credit from one of the participating retailers. The recipient is prompted to enter their mailing address (more data!) in order to receive the physical card.
The owner of the card can receive multiple gifts from multiple participating retailers from then on through Facebook Gifts, and continue to manage and fulfill using the initial card. They can divide these credits up any way they want to between participating retailers.
All of this can be managed through their Facebook account, and can be accessed through desktop and mobile.
Why Is It Called Facebook Card When It's A Gift Card?
Why indeed? The benign answer is that gift cards are perceived as being used in a particular way -- you run the balance down and toss the card. Facebook sees it as a multi-use, multi-retailer product. This nudges it up close to, but not over the edge of, the mobile wallet space. For one thing it's still a physical object and for another, Facebook has no immediate plans to allow users to load up dollars or deals, but this could change rapidly.
What Brands Can We Expect to See?
The initial beta retailers, Target, Jamba Juice, Sephora and Olive Garden are a good guide to the kind of verticals that Facebook believes are the sweet spot: QSRs, Fashion, Beauty/Wellness, Casual Dining and Mass Market Retail. Online retailers that do not have a brick and mortar presence will probably be low on the list of early partners for Facebook, but there is no real reason why the physical card couldn't be used for digital fulfillment, as well.
How Will This Impact The Advertising Industry?
Facebook has been sitting on a mountain of rich user data, particularly the interconnection of behavior and relationships that powers the Social Graph. Where brands have traditionally struggled is in measuring the impact of advertising driven by this data on concrete business metrics. This has already begun to change over the last few months with a richer, deeper set of ad tools, particularly in conjunction with Facebook's Strategic Preferred Developer Partners in the ad space like Shift and SocialCode. Now, for instance, conversion tracking can be used as an optimization and targeting parameter to better direct dollars on the platform.
What Facebook Card adds is the ability to take the impact of Facebook and set it against an offline conversion with a clean, connected data set. Until this point the journey from a consumer seeing something in Facebook to taking an action offline involved connecting up several different actions and ecosysterms that often didn't lead to a clear picture that marketers and advertisers could use to judge success, true cost and better targeting.
A multiple use card also opens up the possibility to target advertising within Facebook to users based on balance remaining, real-world spend, or even competitive or complementary brands (think Target and Walmart as competitors or Sephora and Forever 21 as complementary).
True Data and Product Affinity
Amazon is making a big bet that they can go beyond being a retailer and essentially become a media business, built on the back of its huge trove of rich customer data. Facebook is going at this from the other direction -- they're already a growing media colossus but their consumer-spend data is thin by comparison.
In addition, their Deals product is still gaining traction, and Gifts has had a low-key rollout since Q4. The Facebook Card could be the glue that helps to cement the two other platforms together to reveal the true potential of Facebook as a driver of commerce, both offline and online.
All three -- Card, Deals and Gifts -- allow for a great deal of data to pass through Facebook and be added to their current data set. Imagine seeing the potential disparities between a brand's users' Likes and where they actually spend, and being able to close that gap using Facebook's targeted ad service.
Calling all HuffPost superfans!
Sign up for membership to become a founding member and help shape HuffPost's next chapter