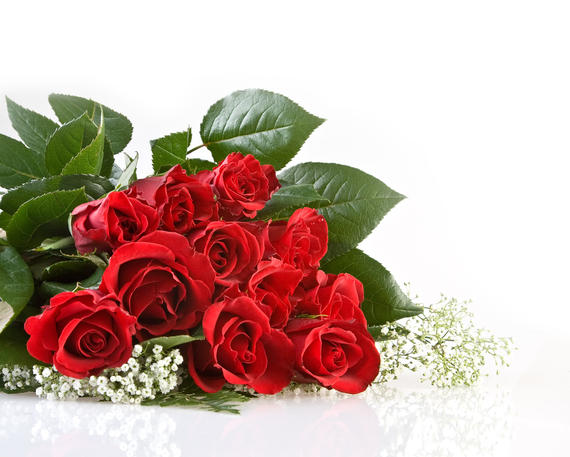 Will anyone send Margaret flowers? Will anyone remember her on Mother's Day? I hope so, but I'm not sure.
Margaret and her husband, Rich, had a delightful daughter. Fun. Articulate. Colorful. A few days before her high school graduation, she died in a horrible automobile accident. Darkness descended upon Margaret and Rich. They know a pain that goes far beyond words.
It's easy to overlook the Margarets of the world when we are celebrating with friends and family.
For example, when our son, Nathan, was twelve years old, he decided to surprise his mother by cooking breakfast and serving it to her in bed. He spent a week carefully planning the menu. Early on the morning of Mother's Day he burst into our room wearing a smile that stretched from ear to ear. He had prepared a feast! Pancakes, fried eggs, bacon, hot tea, and orange juice filled the tray in his hands.
It was a joyful, fun and memorable moment.
We celebrate Mother' Day in a variety of ways.
Some of us will take our wives and/or mothers to a nice restaurant. We might even offer a toast on their behalf.
Some of us will join our mothers for worship on Sunday morning. We might not want to go, but it's Mother's Day, and we know this will make her happy.
Some of us will send flowers. My mother lives in South Carolina, and this week I sent her long stem red roses. It's a tradition that began when I was about ten years old.
Some of us will visit a cemetery and lift up a prayer of thanksgiving.
Mother's Day provides us a wonderful occasion to remember and to rejoice in the gift of our mothers. Our mothers changed our diapers and rocked us to sleep. They prepared oatmeal for breakfast and squash casseroles for supper. They wrapped their arms around us when we sobbed and reproved us for not cleaning our rooms.
There are few relationships that are as powerful, significant and formative as a maternal bond with a child. That is what makes them so special. That is also what makes them so very vulnerable.
I enjoy Mother's Day, but after a couple of decades of listening to stories of women of all ages, I have come to realize that it is a difficult time for many. When this Hallmark holiday rolls around, they carry an unspoken burden.
I think of Jan. She and her husband desperately wanted to be parents, but multiple pregnancies brought forth no children. Before they adopted their beautiful daughter, Mother's Day pummeled them with waves of sorrow. Speaking for others, they asked, "How long, O Lord? How long?"
I think of Jack, a little boy who stopped by our home one afternoon. His bicycle tire was flat, and he needed some help. We called his mother, and she came to pick him up. As they drove away from the house, I could hear her screaming at her son. From 40 yards away.
I think about Jean. Her mother died a year ago.
I think about Anne. She was 73-years-old when she died. Anne once shared, "I had an abortion when I was young. I never told anyone." How long had she carried the weight of that secret by herself?
I think of all the men, women and children I have known whose mothers, often despite their best efforts, were unable to hold their children securely with warmth, tenderness and unyielding acceptance.
And, I think of Margaret. I wonder if anyone will send Margaret flowers. Will anyone say, "I remember the time your daughter ... ?" Will anyone care enough to listen as these stories sometimes lead to tears and sometimes to laughter?
Many women (and men too) suffer silently on Mother's Day. We don't talk about it, of course. It rubs too deeply against the grain of our culture. But as some of us send flowers and feast on scrumptious meals, others have wounds that will ache a little more deeply.
What, then, are we to do?
Well, when you see Margaret, you might want to tell her that you have not forgotten. When you see Anne, give her a hug. When you see Jean, clasp her hands in yours. When you see these friends and neighbors, these co-workers and brothers-in-law offer the gift of compassion. You might not understand their hurt or anger or fear or grief, but they will know at least for a moment that they are not alone.
After all, it's what your mother would want you to do.
Here's a brief video about the author, Patrick Vaughn.
Calling all HuffPost superfans!
Sign up for membership to become a founding member and help shape HuffPost's next chapter