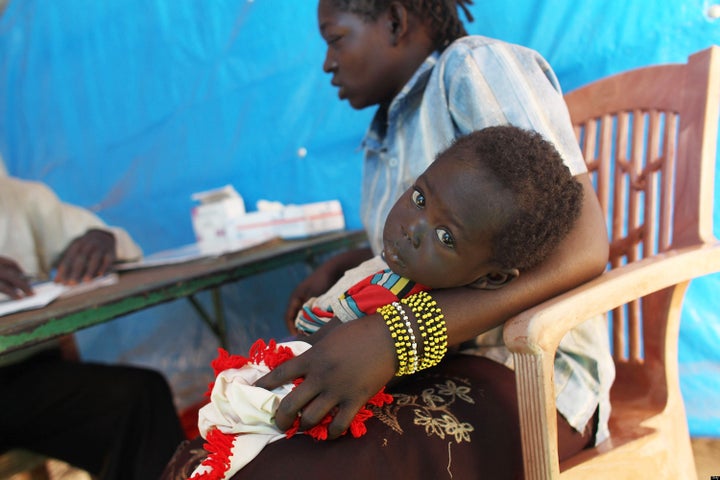 After an amazing amount of progress on women's and children's health in 2011, I'm starting off 2012 by heading to Bangladesh. I'll be learning even more about two of the biggest killers of children -- pneumonia and diarrhea. Bangladesh has made incredible progress in recent years, reducing the number of childhood deaths by 65 percent since 1990. I'm excited to learn what they've done right and the challenges that remain.
While in Bangladesh, I'll be joining Nick Kristof in answering questions from readers about maternal and child health on his New York Times blog "On the Ground." Why these topics? I'll let Nick explain:
They're among the most important challenges we face. Women continue to die needlessly in childbirth, especially in Africa and South Asia, when we know exactly how to save their lives. And infant mortality -- especially neo-natal deaths -- remain a huge problem in many countries. As for empowering women, this isn't just about justice; it's also often the most cost-effective way to save lives and benefit entire societies. These are issues that Melinda and the Gates Foundation have thought long and hard about, and that I've tried to popularize in my column and on Twitter and my Facebook page (and, of course, in "Half the Sky").
This year I'm building on my 2011 New Year's resolution: I want to see cost-effective tools for saving lives in as many places as possible -- and I want to see social media help make that happen by continuing to foster conversation and dialogue among all of us who care so deeply about these issues.
Are you interested in helping women and children improve their lives, regardless of where they were born? If so, what questions do you have for us?
Please join me by tweeting your questions to me at @melindagates or to Nick at @nickkristof, posting them on my or Nick's Facebook pages, or by commenting on Nick's blog. I look forward to the conversation.
Related
Popular in the Community