The site lets you take a quiz to see if you can tell the two apart - something that shouldn't be too hard because the two are nothing alike. Created by Greg Karber and Dani Messerschmidt, this is the quiz our country has been waiting for.
Some of the hard-hitting questions in the quiz include the following: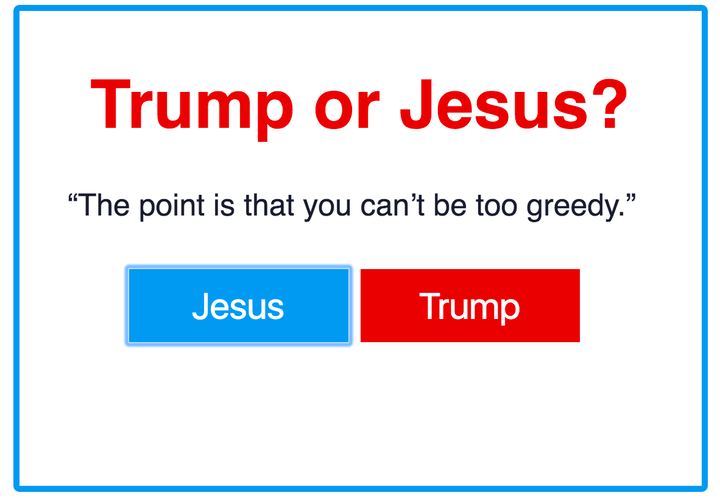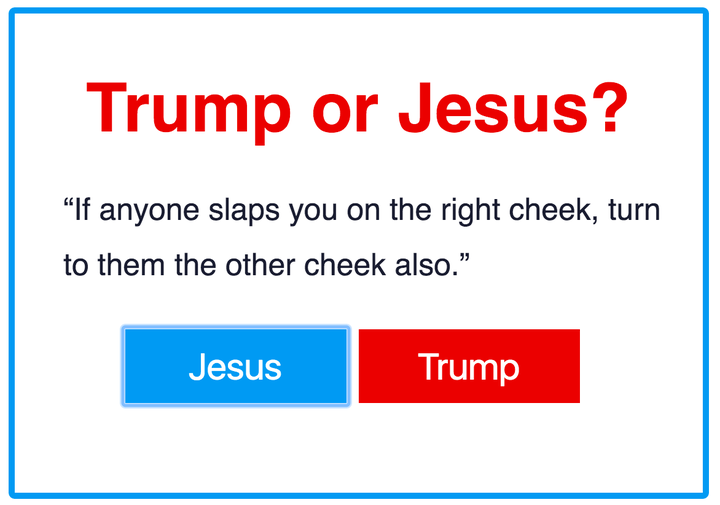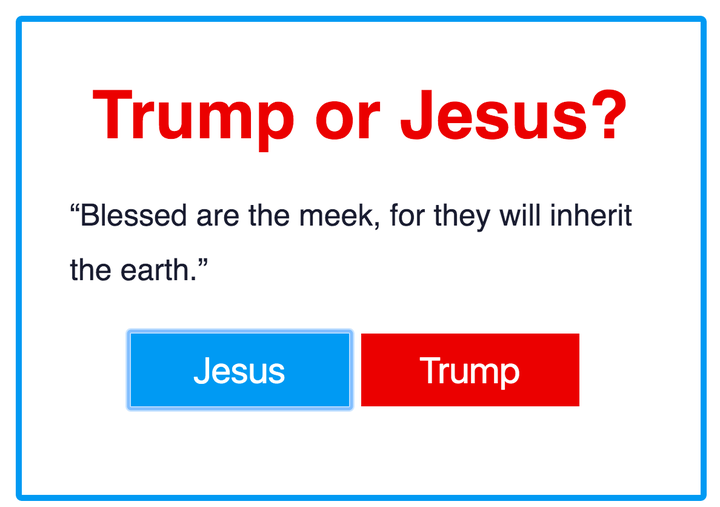 Ready to play? Of course you are! Let the games begin here.
Before You Go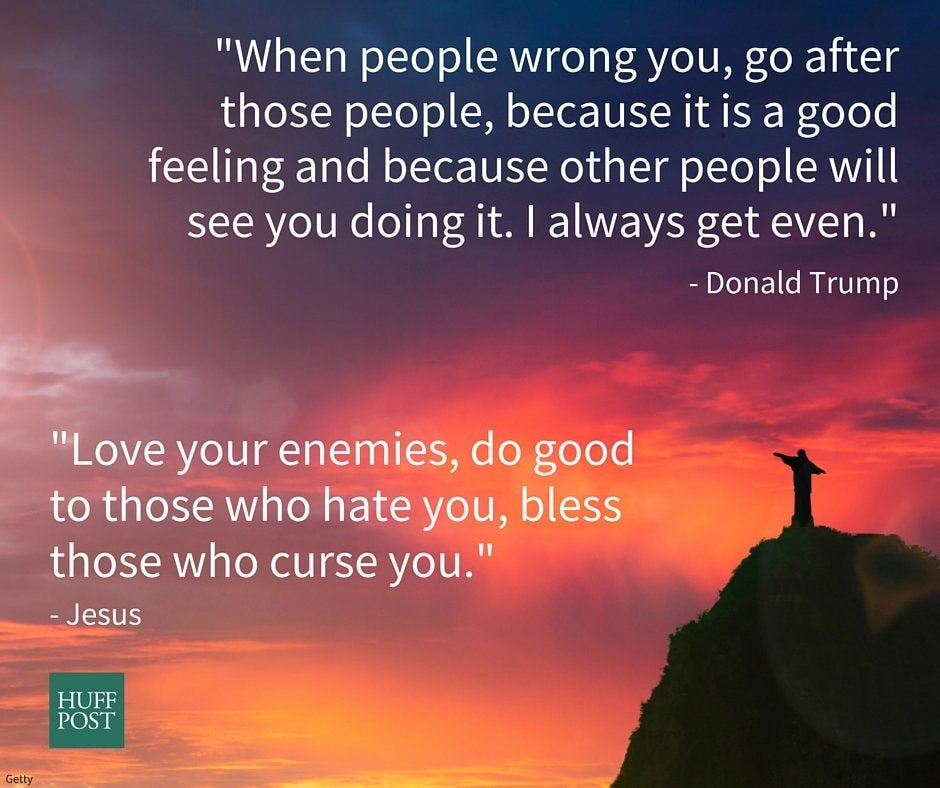 Donald Trump Vs. Jesus Christ
Popular in the Community