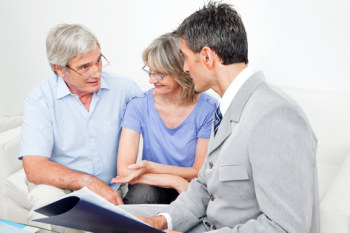 All aging parents should have the "four talks" with their elder children (boomers). No child wants to be the initiator of these discussion, so we elders can take the bull by the horns and get it started. Then there will be those of us who are reluctant, and therefore, if the elder parents won't, then the forty-something children need to engage their elders, sooner rather than later.
The intra-family discussions should focus on four categories:
Health - Finance - Estate/Assets - Independence
Estate/Assets: Where is the will and who is the executor? Who is your legal advisor? Are there keepsakes which we should be aware of ancestral value? Online assets - who, what, where, why, how all must be considered. Is there a digital legacy, a blog, photo archives etc.
Intellectually we know that as we and or parents and loved ones age, evolve and go through life changing events, having had these discussions on what they desire to occur, enables us to help them in the manner in which they desire. We all can use a dose of being planful and collect all the information we can on our own desired level of care and expected outcomes.
These are:
Economic Security - which is maintaining the aging family member's independence through financial education and support. Their money management page is full of tips on how seniors may manage their money and avoid scams.
Healthy Aging - promoting a healthy lifestyle for our aging family member's well being and continued independence. Especially worthy of approbation is the Aging Mastery Program® which encourages our seniors to take actions which keep them connected, healthy with an eye on their financial well being.
-----
This article by Christopher Burgess is adapted and crossposted from the Red Folder blog with permission.
REAL LIFE. REAL NEWS. REAL VOICES.
Help us tell more of the stories that matter from voices that too often remain unheard.