You can fight it all you want, but social media is going to be the driving force behind whether you and your business are considered relevant. There are thousands of people searching for solutions that you provide, but unless google thinks you're relevant, good luck on anyone on having the chance to think that as well. You don't want to have an empty waiting room.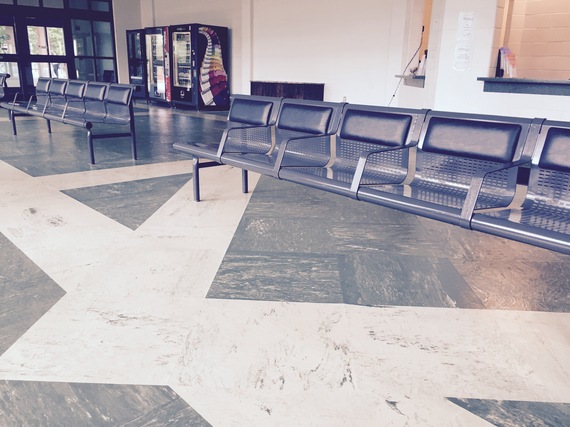 If you're an entrepreneur your business in on social media and if it's not you better hustle and get on there quick. It's not enough to just google a business anymore, people look for social proof of your brand. I myself won't engage in services of a business that isn't on facebook, I immediately experience a feeling of distrust.
For the love of not taking two steps back, please don't get wrapped up in the hype of SEO. That's a rant for another post, another time.
Social media for even the socially savvy comes with it's own set of challenges. What should you post, and how often? Those are just some of the questions that might going through your head. Then there are all sorts of platforms, it's no wonder it's hard to decide which platform to start on and how much time to invest there.
Regardless of what social media platform you use, it's always best to post a photo when sharing an update with your followers.

You're going to need to dig deep into your passions, find an angle that can relate to your business and share your heart out. Your job is to inspire, entertain and educate your followers. Every single one of your posts need to fall into one of those categories. Telling your followers there's a 10% off sale doesn't qualify. Nor does posting advertisements for products or services you sell. Those posts need to be kept at minimum. The goal is to generate engagement and buzz from something interesting and entertaining.
If you see your customers in person, get them involved with your social media. It's not enough anymore to have people say nice things about your business, you need to SHOW people, literally show them with a visual representation.
Let's say you're a real estate agent and you just wrapped up a closing. Instead of taking a photo of the happy couple standing in front of a 'SOLD' sign, document the journey. Talk about who they are and things that came up along the way in their hunt for a dream home. Think HGTV's House Hunters, and adapt that same model for your social media.
You'll be surprised how many people are more than willing to share their journey. Engage your audience in a way that they're looking forward to seeing the next person or family you help purchase or sell their home. The more traffic and interest you can drive to your website, the more google is going to consider you relevant. That means your name and your website is what pops up when prospective clients are googling for the services you provide. Social media and global audiences matter for brick and mortar businesses serving local clients.
People are visual beings, we like to look at pictures. Over and over again social media posts that are accompanied by a photo get more than double the engagement!
For those of you that might be feeling overwhelmed by what to post for photos, the good new is that it doesn't necessarily have to be an actual photo, it can be an image with words or an eye catching design.
I would estimate half the images I post are of screenshots taken with my phone, of interactions with my followers on social media. I might add some text or an arrow pointing to something I want to highlight along with my website somewhere on the photo.
I've interacted with influencers and high profile politicians by taking snapshots of an article I might have come across, then sharing it on my social media and giving them props. That's the beautiful thing about social media right now, almost everyone is accessible! Even celebrities are often times the real people behind their profiles.
Actionable: Everyday share, comment and interact on social media, whether it's your own content or sharing someone else's. This can even be as easy as literally retweeting a tweet from someone you admire. All of these little interactions will really pay it forward and when it's your turn to shine, you'll be pleasantly surprised how supportive people are of you.
It's Go Time!: It's almost 2016, block off an hour in your calendar, schedule this strategy session and let's put together your communication plan for your social media. If your social media or web presence is bordering on archaic, plan on 2016 being the year your business became irrelevant.
Danielle Sabrina is a heart-centered culture creator, monetization strategist, and brand manager who is a regular contributor to the Huffington Post. After leaving a successful career in Financial Planning, Danielle developed her Freedom based business What Vibes Your Tribe, and Tribe Builder Academy where she helps purpose-driven entrepreneurs monetize their passion and do what they love full time. Danielle is well known for helping her clients connect with their tribe, turn followers into fans, and fans into paying clients.
Calling all HuffPost superfans!
Sign up for membership to become a founding member and help shape HuffPost's next chapter