A new documentary airing on HBO explores Princess Diana's legacy, and the creators went to two people who knew her best.
"Diana, Our Mother: Her Life and Legacy" is a documentary from Oxford Film and Television that will air on HBO in the U.S. and on ITV in the U.K. later this month. In the trailer posted on one of HBO's YouTube channels, Prince William and Prince Harry share memories of the princess of Wales and explain what it was like having her as a parent.
"This is the first time that the two of us have ever spoken about her as a mother," Harry said.
The family photo album William and Harry look through in the trailer was put together by Diana, according to a post from HBO's public relations on Medium. In the documentary, the brothers share childhood photos and discuss their "informal" mother.
"She was one of the naughtiest parents," William said. "But she understood that there was a real life outside of palace walls."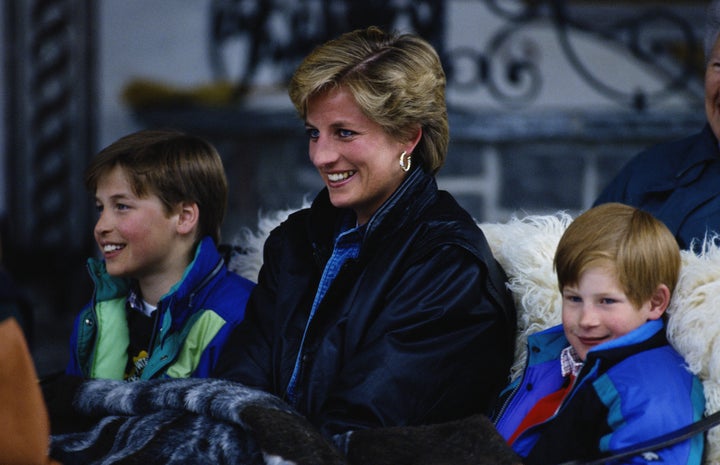 "I have probably been very close to a complete breakdown on numerous occasions when all sorts of grief and sort of lies and misconceptions and everything are coming to you from every angle," he said.
In the documentary, Harry also mentioned his mother's caring nature.
"She smothered us with love, that's for sure," he said.