PHILADELPHIA ― The Democratic National Convention introduced America to the longtime leader of North Carolina's Moral Monday movement, the fiery Rev. William Barber, on Thursday.
The Moral Monday movement has sought to highlight the extreme swing to the right that North Carolina has taken, despite its status as a purple state. A tea-party-occupied GOP has gone after LGBTQ rights, attacked the storied university system, slashed social spending, implemented strict voter ID laws and removed police camera footage from the public record.
Barber, the president of North Carolina's NAACP, began his speech by linking faith and morality to progressivism before issuing a call for "a revival at the heart of our democracy."
"When we fight for 15 [on minimum wage] and a union and universal health care and public education and immigrant rights and [LGBTQ] rights, we are reviving the heart of our democracy," he said. "When we develop tax and trade policies that no longer funnel our prosperity to the wealthy few, we are reviving the heart of our democracy."
"When we hear the legitimate discontent of Black Lives Matter and come together to renew justice in our criminal justice system, we are embracing our deepest moral values and reviving the heart of our democracy," Barber continued.
Barber has a rare ability to bring a fire-and-brimstone style yet still appeal to secular liberals, connecting the social justice tradition of the black church to the broader left, but also explicitly making room for non-believers and activists of other faiths ― or, unusually from the stage of a national convention, especially from the mouth of a preacher, "those who have no faith."
Barber, who has a significant following in progressive quarters, vouched for Clinton, but added that it's up to grassroots advocates to continue pressing her to do the right thing.
"When I hear Hillary's voice and her positions, I hear and I know that she is working to embrace our deepest moral values ― and we should embrace her," Barber said. "But let me be clear … she nor any person can do it alone. The watchword of this democracy and the watchword of faith is we. The heart of our democracy is on the line this November and beyond."
Before You Go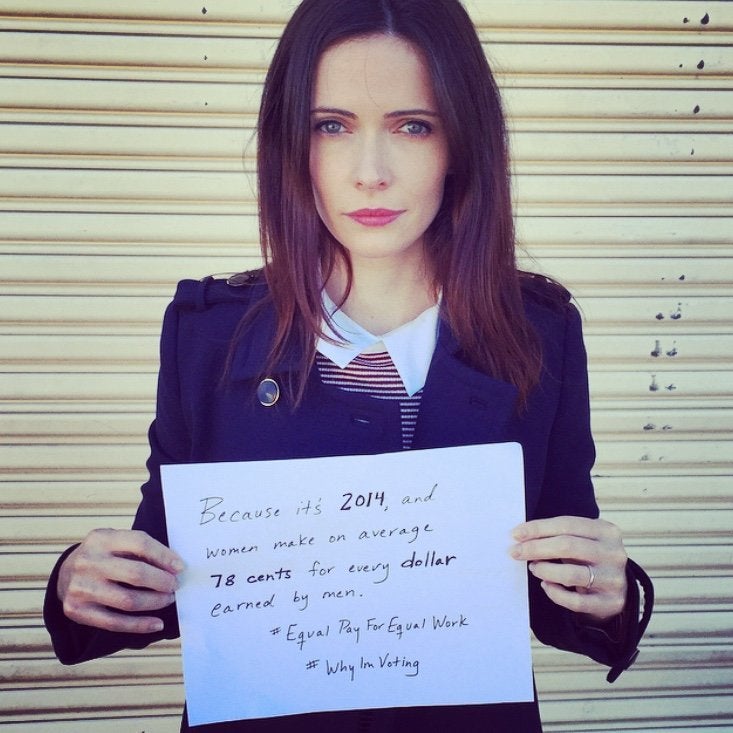 Women Share #WhyImVoting
Popular in the Community