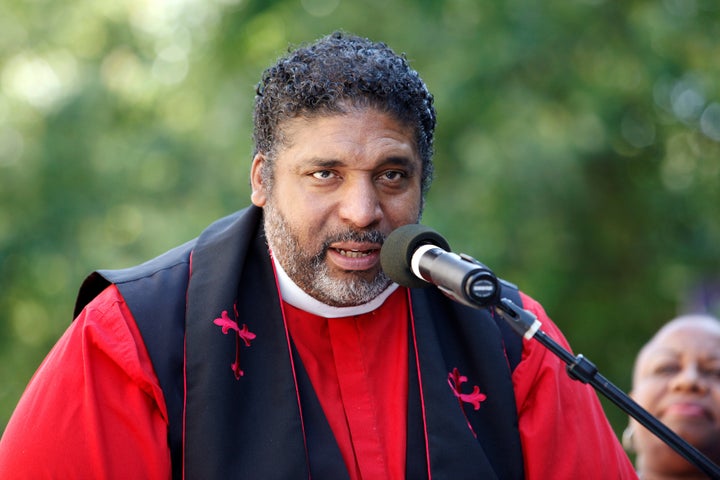 As the John D. and Catherine T. MacArthur Foundation announced this year's 25 MacArthur fellows, one recipient of the prestigious award ― a progressive Christian pastor ― was busy getting arrested in an act of civil disobedience.
It was his street-level activism and long history of leading national civil rights campaigns that helped him win one of this year's MacArthur fellowships. He is the pastor of a small Disciples of Christ church in Goldsboro. After becoming president of North Carolina's NAACP in 2005, he grew frustrated by policies advanced by the Republican-held legislature that he believed suppressed votes and trampled over the rights of poor, immigrant, LGBTQ and other marginalized communities. In 2013 he started organizing Moral Monday rallies and marches outside his state legislature to protest those policies while engaging in voter registration and education efforts.
One year later, Barber founded Repairers of the Breach, a national group that seeks to expand the Moral Monday movement and train activists across the country. In 2017 he spearheaded an effort to revive Martin Luther King Jr.'s 1968 Poor People's Campaign.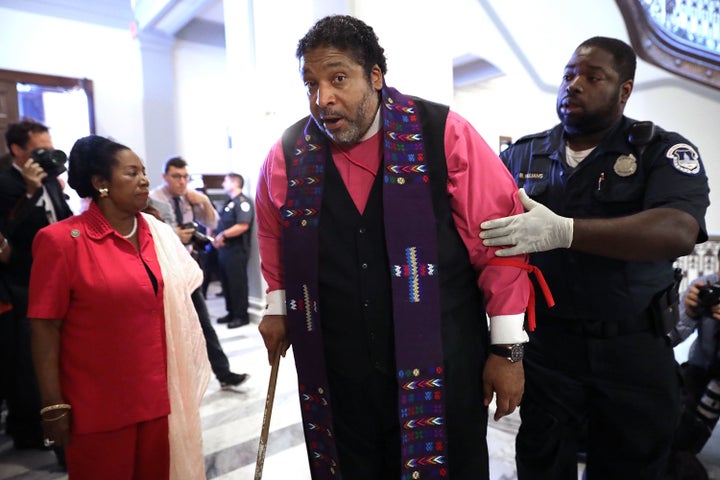 Although Barber is often hailed as a prominent voice on the religious left, he resists having his movement labeled in these terms. Instead, he sees his activism as an effort to inject a sense of morality and justice back into society.
"If you think this is just a left-versus-right movement, you're missing the point," he said during a 2017 sermon in Raleigh. "This is about the moral center. This is about our humanity."
The MacArthur Foundation praised Barber's ability to build "unusually inclusive fusion coalitions that are multiracial and interfaith, reach across gender, age, and class lines, and are dedicated to addressing poverty, inequality, and systemic racism."
"Merging moral and activist traditions, Barber is providing a faith-based framework for action that strengthens civic engagement and inspires the country to imagine a more humane society," the foundation wrote on its website.
The MacArthur Foundation grants fellowships to people who have shown "extraordinary originality" in their creative pursuits, according to its website. The no-strings-attached grant distributes $625,000 to each recipient over five years. The fellows program doesn't accept applications. Instead, potential grantees are suggested by a rotating group of anonymous nominators from a broad range of fields.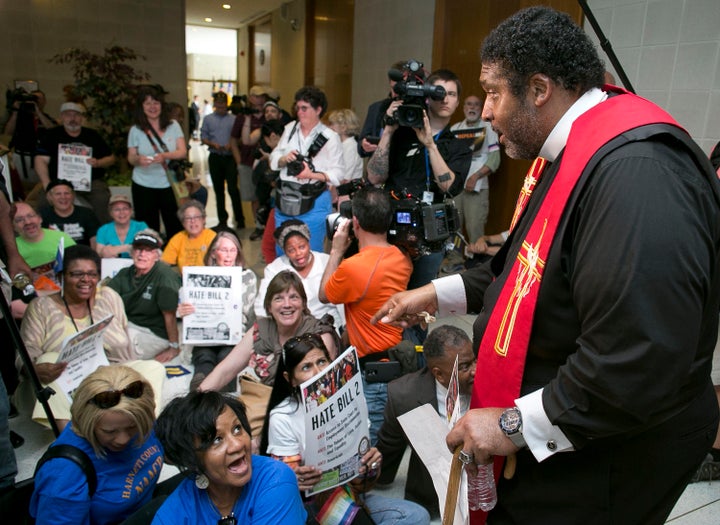 Barber told the AP he hasn't decided exactly how he will use the money but is interested in figuring out how to help new communities.
"One of the things I always wanted to is go places where people don't have the resources to bring you and help empower communities," he said.
Barber was in Chicago on Thursday as part of a national tour with the Poor People's Campaign that seeks to mobilize lower-income voters before the midterm elections.
In a statement, he said he was honored and surprised to receive the award.
"It inspires me to keep working, keep standing, keep loving and to continue working for the cause of justice," Barber said. "The moral crises of our time are the interlocking evils of systemic racism, poverty, ecological devastation, the war economy, and the false, distorted moral narrative of so-called 'Religious nationalism.'"
"I, along with others believe that only a moral fusion movement can work to change these realities," he said.
Before You Go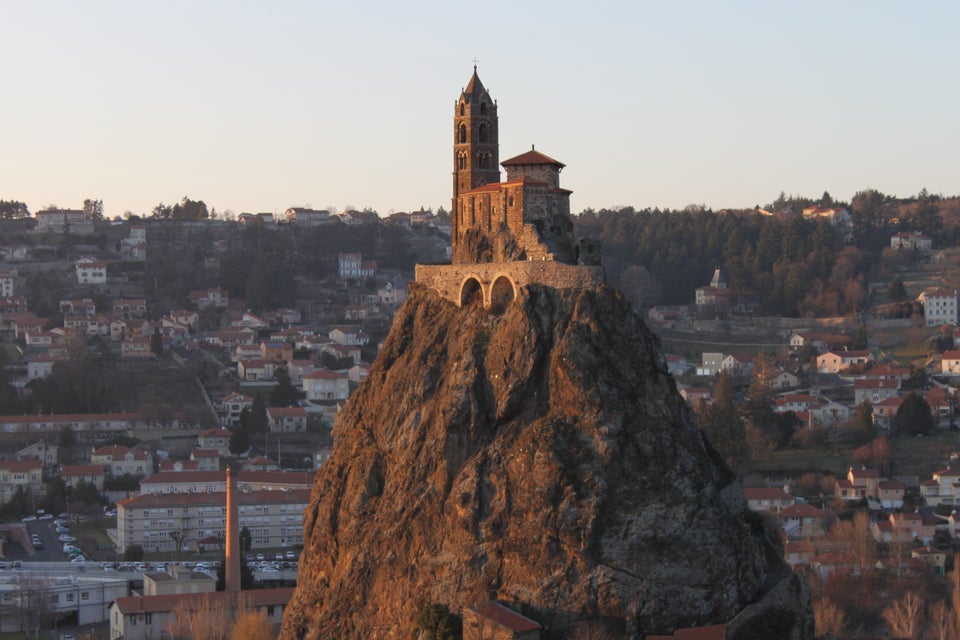 The World's 50 Most Unusual Churches
Popular in the Community