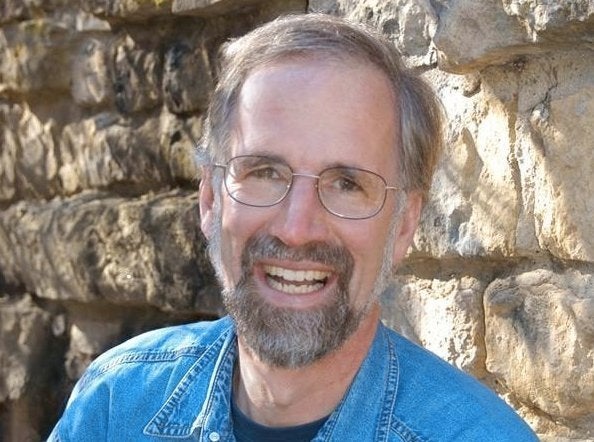 William Cronon, the bearded, bespectacled Frederick Jackson Turner and Vilas Research Professor of History, Geography and Environmental Studies at the University of Wisconsin, is not an outwardly threatening figure. His main topic of intrigue is the American West and his blog, Scholar as Citizen, explores the "public practice of history" and how "scholarly methods and habits" can be used to better understand current events.
But it's that blog's content that has gotten Cronon into hot water with Wisconsin Republicans. Cronon has been a vocal critic of Gov. Scott Walker's crusade against collective bargaining; in a New York Times op-ed last week, Cronon wrote that "Mr. Walker's conduct has provoked a level of divisiveness and bitter partisan hostility the likes of which have not been seen in this state since at least the Vietnam War." And in Scholar as Citizen's inaugural post March 15, titled "Who's Really Behind Recent Republican Legislation in Wisconsin and Elsewhere? (Hint: It Didn't Start Here)," Cronon charged his "fellow citizens" to investigate what he calls Walker's "well-planned and well-coordinated national campaign."
Cronon received a reaction, but it wasn't quite the one he was looking for. Two days after his post was published, Stephan Thompson of the Wisconsin Republican Party filed an open records request for the professor's personal e-mails -- including any memorandum that contains the words "Republican," "Scott Walker" and "union," among others (see Cronon's blog for the full request). As Talking Points Memo points out, such a request falls in a gray area. Cronon is a state employee as a professor at the University of Wisconsin; thus he's subject to such an inquiry. But the contents of his personal e-mail are not necessarily of legitimate public interest, and the information the GOP is seeking does not relate to Cronon's work at the school, which would be a more valid claim to make.
I confess that I'm surprised to find myself in this strange position, since (as I said in my earlier blog post) my professional interest as a historian has always been to research and understand the full spectrum of American political opinion. I often spend as much time defending Republican and conservative points of view to my liberal friends as vice versa. (For what it's worth, I have never belonged to either party.) But Mr. Thompson obviously read my blog post as an all-out attack on the interests of his party, and his open records request seems designed to give him what he hopes will be ammunition he can use to embarrass, undermine, and ultimately silence me.

According to the Chronicle of Higher Education, Cronon is "urging" Wisconsin's Republican party to take back the request. He told the Chronicle that the request "could have a chilling effect on the university," "giving faculty members reason to fear that any e-mail they send will be made public as a result of politically driven efforts by their critics to fish around for information that will discredit them."

The professor has supporters in high places. As Paul Krugman wrote in a March 27 New York Times op-ed: "The Cronon affair, then, is one more indicator of just how reflexively vindictive, how un-American, one of our two great political parties has become." The American Historical Association, of which Cronon is the incoming president, has also expressed support for the professor, issuing a statement villifying the Wisconsin Republican Party for using the state's Open Records Law to "do the opposite" of what it's there to do -- inform public conversation.
On Friday, University of Wisconsin-Madison Chancellor Biddy Martin released a statement in response to the controversy, saying that the university would comply with the open records request as required by law. She continued, however: "Compliance with public records requests involves a balancing test. There are many cases in which the university must balance the need, for instance, to protect proprietary research against the public's right to know. In this instance, we will need to consider whether disclosure would result in a chilling effect on the discourse between colleagues that is essential to our academic mission."
Support HuffPost
The Stakes Have Never Been Higher
Related
Popular in the Community