 WASHINGTON -- Rep. William Enyart, the environmentalists are calling, and they want their money back.
The League of Conservation Voters on Thursday sent a letter to Enyart, a freshman Democrat representing Illinois' 12th District, asking him to return the $5,000 donation that its action fund gave in support of his 2012 election bid. The group is upset that Enyart signed on as co-sponsor of legislation from Rep. Ed Whitfield (R-Ky.) and Sen. Joe Manchin (D-W.Va.) that would block the Environmental Protection Agency's new rules limiting emissions from coal-fired power plants. LCV says in the letter that his co-sponsorship of that bill violates a pledge he made to the group while on the campaign trail that he would support the EPA's use of the Clean Air Act to address carbon emissions and oppose "efforts to block, weaken, or delay action."
LCV's letter to Enyart includes an excerpt from the questionnaire he filled out as a candidate affirming his support for EPA action under the Clean Air Act. "Based on this commitment and other responses to our questionnaire, LCV Action Fund contributed $5,000 to your 2012 campaign," wrote LCV President Gene Karpinski. "But we are disappointed that our contribution went to a Congressman that's broken his word."
LCV's press secretary Jeff Gohringer said that the group has not asked a politician for a refund before, at least not that any of its current employees can remember. "It's an unusual step for us to take, but it shows how strongly we feel about him breaking his word," said Gohringer. He acknowledged that the group isn't always going to agree with everyone it supports financially, but that "to do the exact opposite of what he said on our questionnaire is pretty disappointing."
Enyart's office did not respond to a request for comment. Regardless of how he chooses to address the group's request, you can probably bet he won't be getting any money from LCV this election cycle.
Before You Go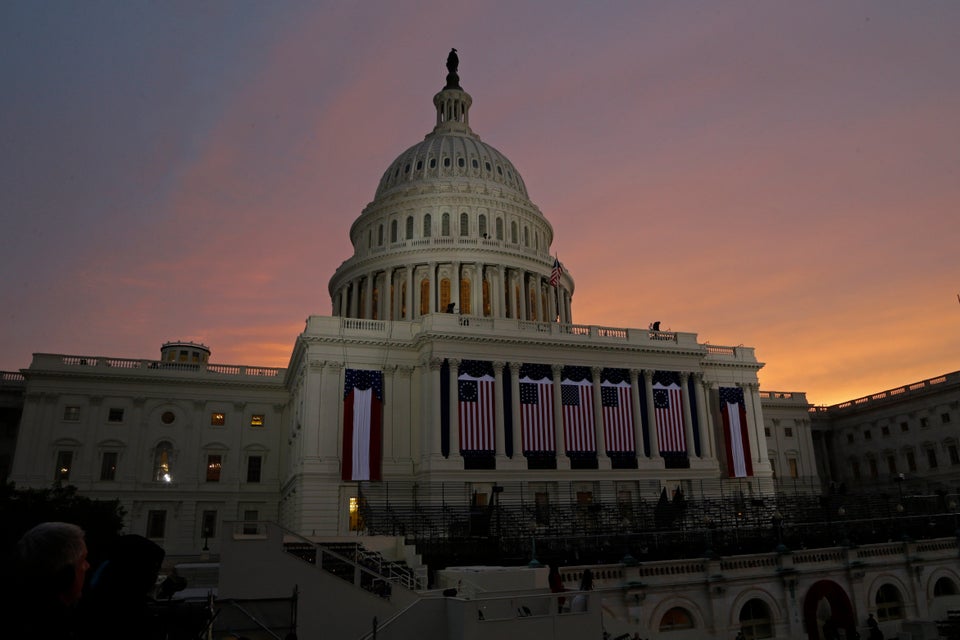 U.S. Capitol Photos
Popular in the Community