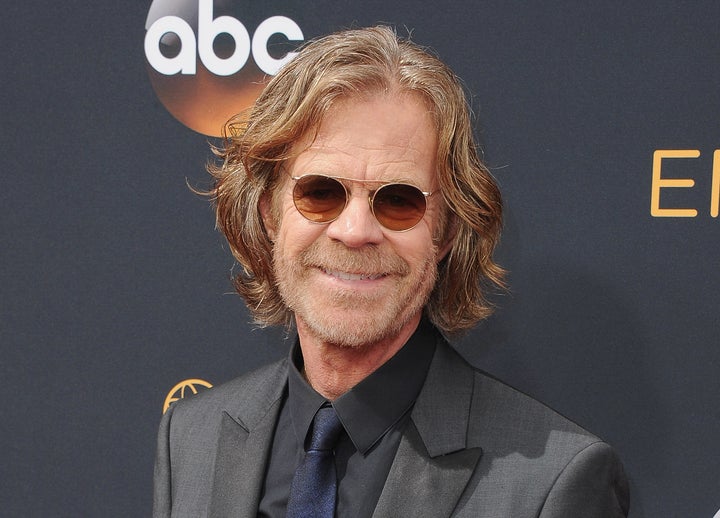 There's rarely a dull moment when it comes to the dysfunctional Gallagher family on Showtime's "Shameless." The dramedy, which finds William H. Macy in the lead role as Frank Gallagher, returns with its seventh season on Sunday. And if the way Season 6 left off is any indication, fans can expect a bit of a bumpy ride in upcoming episodes. 
"At the end of last season, they tossed me off the bridge because they were pissed off about something," Macy told The Huffington Post at Showtime's Emmys Eve party this month. "Apparently, I floated all the way up to Lake Michigan when they pulled me up, and I was in a coma for a good long time. And I think they are going to start this season with an underwater ballet. I'm not kidding! I've seen a little bit of it and it's pretty stunning. It's funny and beautiful. It's grotesque, that's what it is … It's beautiful and ugly at the same time."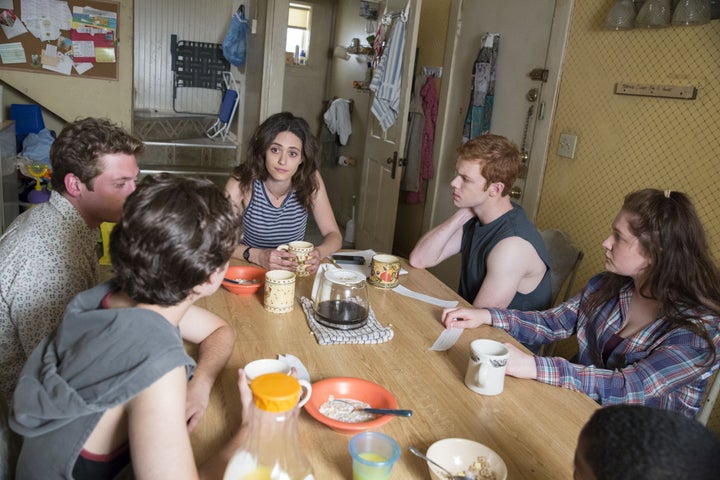 "Shameless," which takes place in Chicago and co-stars Steve Howey, Emma Kenney and Emmy Rossum, premiered in 2011 and has been going strong ever since. Macy plays the troubled father of six children, and the series chronicles the highs and lows as he battles alcoholism, drug issues and the struggle of navigating life itself. When asked why the show has resonated so much, Macy said it's partially because of great characters. 
"At the end of the day, it's about family. They love each other. They'll get each other's backs. They're striving to do better, to succeed," he said. "It's thrilling that they're one paycheck away from being homeless. They've got a great sense of humor."
"I think Chicago is a big player [too]," Macy added, "and it's genuinely conceived. It's easy for the writers to go off in different directions." 
"Shameless" airs Sunday nights at 9 p.m. ET on Showtime. 
Calling all HuffPost superfans!
Sign up for membership to become a founding member and help shape HuffPost's next chapter
BEFORE YOU GO