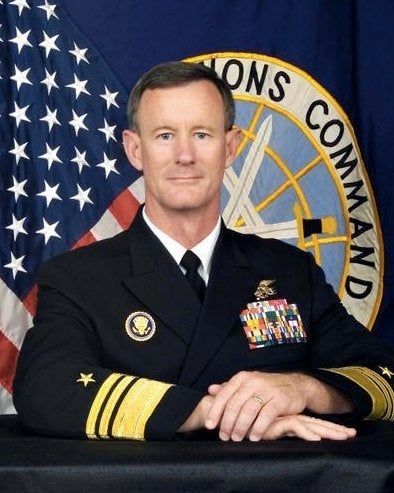 The man whose team took down Osama bin Laden is a 1977 graduate of the University of Texas-Austin. His degree from the school? Journalism.
William H. McRaven, a San Antonio native, commanded the special forces operation that eventually killed Osama bin Laden.
"I was fascinated that somebody with a journalism degree had gone to special forces and been a SEAL," Bobby Inman, a professor at the LBJ School of Public Affairs, told the Daily Texan. "He has demonstrated that he is truly a distinguished graduate of the university."
McRaven is a Vice Admiral in the Navy, a Navy SEAL and was a participant in the Naval ROTC program while at college. In the course of his career, he has won the Bronze Star and Defense Superior Service Medal.
Clearly, McRaven has used his communications degree to his advantage.
Newsweek reported on McRaven's fortitude in 2004:
McRaven also literally wrote the book on Special Ops, a 1995 history of surgical strike teams from the Nazi rescue of Mussolini in 1943 to the 1976 Israeli raid on Entebbe. And his thesis at naval postgrad school is now mandatory reading for Special Ops commanders. "Bill is reputed to be the smartest SEAL that ever lived," says a former commander who knows McRaven well. "He is physically tough, compassionate and can drive a knife through your ribs in a nanosecond."
Journalism: perhaps the most translatable degree ever.
Related
Popular in the Community