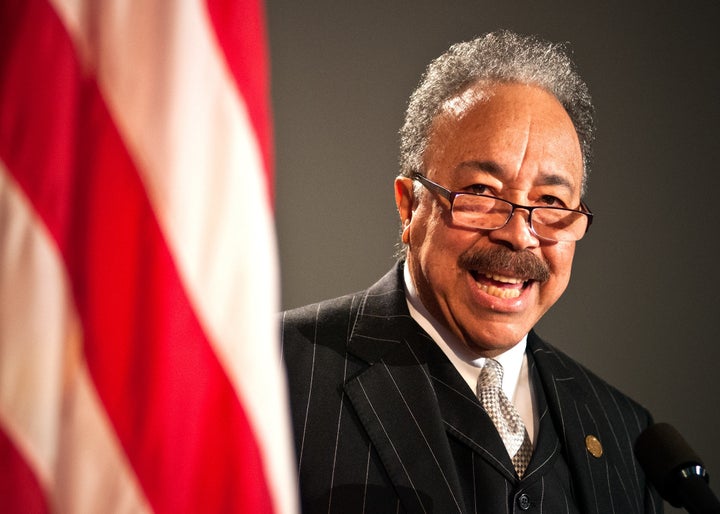 There are few places in Hampton University President William Harvey's life where he doesn't enjoy the best view. From his multi-million dollar new student cafeteria overlooking the Hampton River, to the top floor of the university-owned Harbour Center the city's tallest building, to outer space where he pioneered the first NASA mission to be managed entirely by an HBCU, Harvey not only has a birds-eye view, but a real scope and broad appreciation for the things he observes.
On the ground even, at the world's largest cancer proton treatment center, built two years ago on the campus of Hampton U, Harvey has a view into the future of saving lives from diseases that ravage families and communities to their core.
This is William Harvey's view. And after 35 years at the helm of one of America's most prestigious small colleges, Harvey opens up about the keys to achieving big.
What most influenced your development and vision as a leader?
My father was a civil rights activist and entrepreneur in Brewton, AL. When various officials and activists would come to our town, he would allow me to sit in on meetings, with the proviso that I would not say a word. If I said a word, I got a pretty good whipping. But I think that helped to hone my listening skills, because I was an eyewitness to history. I could listen to engagement strategies, mobilization strategies. Those examples honed my character, and my ability to listen to people.
I remember my father would talk about different things around our table, and one of the things he shared with me was something Eleanor Roosevelt said -- that you could only be inferior at your own consent.
We have the intellectual capacity like other folks have. There's nothing we can't do. Believing that, and helping others believe it is the key to becoming an effective leader of a team.
Some people are not able to make a friendship or a marriage last 35 years, how were you able to do so at a university, with changing boards, educational trends, etc.?
I believe in setting the foundation right. I believe in longevity. I've been president of Hampton for 35 years, I've been owner of a Pepsi-Cola Bottling Company for 28 years, and I've been married to the same gorgeous lady for 46 years. I believe in long-term relationships, and it has been a good marriage between Hampton and Harvey.
All of the things Hampton has achieved, certainly, I would not have been able to achieve by myself. I am the team leader, but I've been fortunate to have a great group of people around me to help build the vision. I readily give credit to my colleagues, faculty, staff and those chosen as administrators, and utilizing their talent, their work ethic helped me to fashion a concept around the team concept that has been a winning formula for the university.
Collective competence is better than individual competence any day.
Has there ever been a time where you felt vulnerable, regretted an action or decision, or where criticism weighed heavily on you in these 35 years?
I personally don't dwell on negativity, because when you do that, it takes your mind off of achieving the things that you want to accomplish. But one instance I can remember is when I first introduced the idea of purchasing the tallest office building in Downtown Hampton. I had an alumnus that criticized me when I recommended to our board to borrow the money from our endowment to pay for it. She asked 'who did I think I was, Donald Trump?'
All but two floors of the building were occupied, which meant they were paying rent. The entire debt service, including fees, was being taken care of by tenants who were already in the building. That meant that interest and fees were going to be paid back to us. We were getting a building, virtually for free, and additional money from rent would be going to our endowment. I wrote to her and tried to explain this, and I haven't heard from her since.
You are known for your acumen as an entrepreneur, and Hampton is known for expanding its capacity through entrepreneurial vision. How do you balance business-building for a university with academic development goals?
When I interviewed for the presidency at Hampton 36 years ago, I said that if I were selected, I would run Hampton like a business for educational objectives. The objective is academic. Learning doesn't just take place in the classroom. It takes place among fraternities and sororities, in the dormitories, at the football game. I've been criticized because I believe in a strong athletic program. But that's part of the learning. And it takes resources to build that living and learning experience.
If you look at institutions that are in trouble or have failed, it's because they haven't been able to bring in the resources. It takes money to build a university, and not just money, but an understanding that there are two sides to a ledger. You can't just spend aimlessly. No matter what his or her background is, the president must have an understanding of finances and budgeting.
A president must have an understanding of securing resources, to retain quality faculty support and for infrastructure and scholarships to students. In order to do that, you've got to bring in resources, no matter if you're a private or public institution. My development, administrative staff and my faculty helped me to do this, and it clearly is an effort from faculty, administration and staff to help in securing resources through writing grants and promoting learning opportunities in their programs.
If you look at all of the things we've done -- building a four-star Marriott in Newport News; Hilton Garden Inns in Virginia Beach; part ownership of two hotels -- that is part of our effort to secure resources. We've built a small shopping center on the edge of our campus, and that has profited over a million dollars every year that all goes back into student scholarships.
Given the economic climate and mounting questions about HBCU relevance, does your 35 years of experience give you a certain perspective about the future of black colleges?
I believe in the relevancy of HBCUs, but believing in them doesn't mean that we are all alike. Out of 105 HBCUs, they are not all monolithic. There are some that are doing very well, some that are doing poorly, and most of them are somewhere in the middle. It's the same for predominantly white colleges.
I don't want to opine on what other HBCUs could or should do, because I only know what's best for Hampton and what works for Hampton.
A lot of presidents, black and white, when they are newly elected, will ask to come and spend a day with me. I talk with them very frankly about leadership, and the things that have worked for Hampton over my years as president.
I think its up to every HBCU president to best determine what will work or what their vision is for that institution, and then to make it happen.
If you were to author the sentence on your personal legacy over these 35 years, how would it read?
I'm not burned out. How can I be? We recently raised more than $150,000 for cancer research at our Proton Therapy Institute. We'll be able to give that money to people, children suffering from cancer. Service has, and continues to motivate me, and I am thankful to the Lord for the health and the mind to be able to have great people around me helping to achieve all of it.
I guess my sentence would read, 'It doesn't get any better than this.'
Before You Go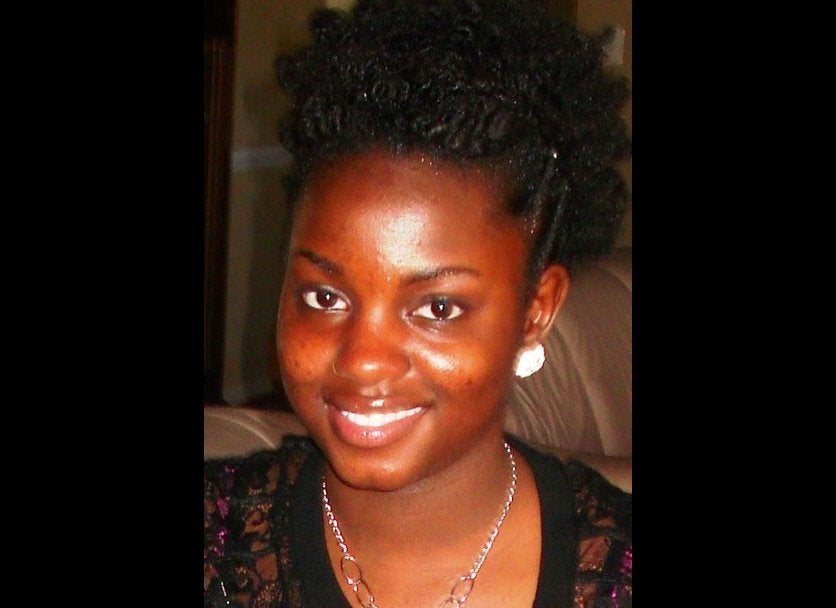 Superb Students: Historically Black Colleges And Universities
Popular in the Community