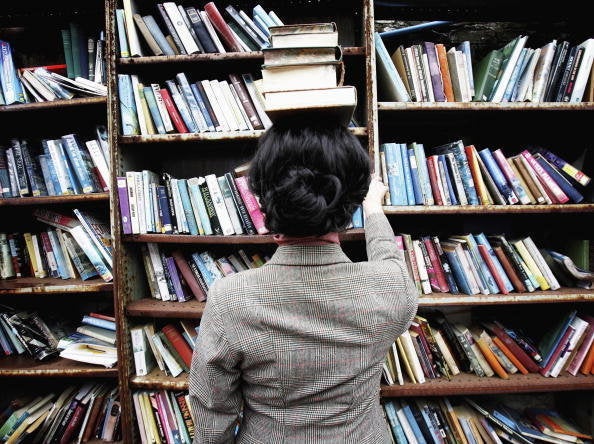 When Sarah and I decided to make a film about our father, we did a Freedom of Information Act request for his FBI file. Six months passed. One morning, without fanfare, a large plain file box arrived filled with thousands of partially blacked-out pages. The first entry was a letter from a concerned citizen in Westchester, New York, written in 1961:
"Gentlemen," the letter begins, "I have some information that may be of interest to you ... We have been having some trouble in our town with housing for Negros ... These Negros all have the same lawyer ... It looks like the same old Commie pattern ... The lawyer's name is William Kunstler."
The letter led us to Paul and Orial Redd, and a chapter of our dad's story that we knew nothing about.
In the 1950s, William Kunstler had a general law practice in New York City and lived on a suburban cul-de-sac in Portchester, New York with his first wife Lotte and their daughters, Karin and Jane. Dad and Lotte became involved with the local chapter of the NAACP and friends with the Redds, who founded the chapter in 1954.
In 1961, Paul and Orial were looking for an apartment in nearby Rye, New York. Their daughter Paula was five years old, and Orial was pregnant. The family was living in a small one-bedroom apartment in a house owned by Orial's uncle.
After being denied an apartment in an all white housing development, the Redds fought back. They enlisted the help of my dad and Lotte, who obtained evidence of the landlord's discriminatory practices by shilling -- Lotte went to an open house posing as a potential tenant and made sure that the apartment was available; the Redds went in immediately afterwards and were told that it was not. Dad and another lawyer named Paul Zuber fought the landlord's discrimination in the courts and through the Westchester Human Rights Commission. Eventually the Redds won their home.
Dad hated racism and dedicated his life to fighting against it. But he also identified as a racist. He taught Sarah and I that as long as we benefited from the privileges that came with our white skin, we were a part of the problem. At school, Sarah and I were taught about the civil rights movement as if it was as a bygone chapter of our history. At home, Dad spoke of the racism he saw every day in the courtroom. Civil rights leaders, he told us, where only honored when they were safely dead. While there were streets named after Martin Luther King Jr. and Malcolm X in cities across this country, scores of black men were rotting in a state or federal prisons.
When Sarah was in the 5th Grade, she interviewed our father for a school report on the transatlantic slave trade. A few years ago, we found an old audio recording of the interview. Sarah asks him about the history of slavery in America, but the conversation quickly moves into the legacy of slavery in the criminal justice system. At one point, Sarah asks Dad if he thinks the courts are racist. He tells her that the courts are a part of the white power structure, and that their function is to put away people of color.
This is what it was like to be William Kunstler's daughters. Dad raised us with a profound sense of injustice in the world, as well as with the understanding that it was our responsibility to stand up against it.
Sarah and I were at the Sundance Film Festival premiering our film, William Kunstler: Disturbing the Universe, during the inauguration of President Obama. On Main Street in Park City, Utah, we were dismayed to hear people talking about how the election of a black president meant that we had "moved beyond race." Dad would have been horrified. In a nation that still bears the scars of slavery, civil war, Jim Crow, lynchings, riots, and the assassinations of countless black leaders and activists, racism is alive and well. It doesn't go away when one person of color is elected to higher office, even when that office is the highest in the land. And if we stop talking about it, we ensure that it will never die.
Sarah and I interviewed Paul Redd for our film in September of 2007. He was still living in the same apartment that he had won over forty years before. And much to our surprise, his was still the only black family in the complex. "I remember some lady was telling me that it takes time," He told us. "And I said you want me to wait for something that you've been enjoying all of your life? And it looks like I'm going to die before blacks ever achieve total freedom and equality."
Paul Redd died on January 8, 2009. He was 80 years old. Mr. Redd lived long enough to cast a vote for President Obama, but not long enough to be a part of the dialogue and fight that rages on. That is left to all of us.
Sarah and Emily Kunstler are the directors of William Kunstler: Disturbing the Universe, a documentary film about the life of their father, the late radical civil rights lawyer.
William Kunstler: Disturbing the Universe opens on Friday, November 13 at Manhattan's Cinema Village (22 East 12th Street between Fifth Avenue and University Place) and at Boston's Landmark Kendall Square (1 Kendall Square), with a national expansion to follow.
REAL LIFE. REAL NEWS. REAL VOICES.
Help us tell more of the stories that matter from voices that too often remain unheard.