For risking his life and incurring severe injuries to protect his friend in Afghanistan, Marine Corps. veteran William Kyle Carpenter will receive the nation's highest military recognition, the Medal of Honor, sources told the Marine Corps Times.
While standing guard on a rooftop in the Marjah district of Afghanistan's Helmand province, back in 2010, Carpenter hurled his body on top of Lance Cpl. Nicholas Eufrazio's to shield him from a grenade thrown by insurgents, according to the outlet. Carpenter lost his right eye and most of his teeth. His jaw was shattered, his arm was broken in a number of places and his face is now riddled with pock marks and deep scars.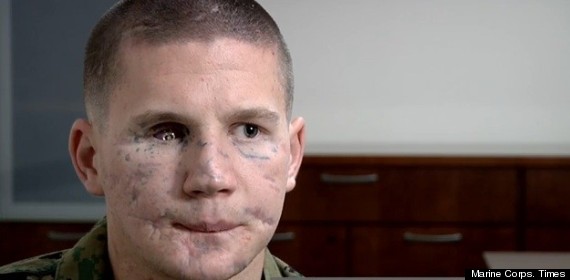 Though Carpenter bore the brunt of the blast, Eufrazio sustained brain damage from the shrapnel wounds and only began to speak again in late 2012.
Though some have questioned the validity of the story -- Carpenter and Eufrazio were the only witnesses and Carpenter can't recollect much of the incident -- a medical specialist said that the injuries are consistent with reports of his brave actions, according to Marine Corps Times. Other fellow Marines also offered their support.
"There is no doubt in my mind that Kyle jumped on that grenade," Lance Cpl. Jared Lilly told the Blaze in 2012. "Grenades push everything away when they blow up not draw them to the blast seat. Kyle's upper body was positioned directly on top of the blast seat. That's the kinda of guy that Kyle was, and Nick was like his little brother. Kyle would have done anything to protect him and he did."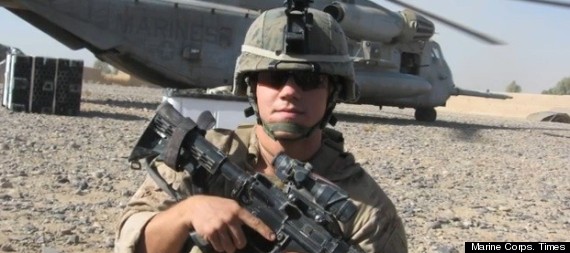 Throughout his recovery, Carpenter has consistently shared his progress, updates and words of advice with his more than 27,000 followers on Facebook.
On the third-year anniversary of the blast last November, Carpenter offered these inspiring words:
It took a life changing event to get me to truly appreciate the precious and amazing life I have been blessed with. Please take it from me ... enjoy everyday to the fullest, don't take life too seriously, always try to make it count, appreciate the small and simple things, be kind and help others, let the ones you love always know you love them and when things get hard trust there is a bigger plan and that you will be stronger for it.
REAL LIFE. REAL NEWS. REAL VOICES.
Help us tell more of the stories that matter from voices that too often remain unheard.