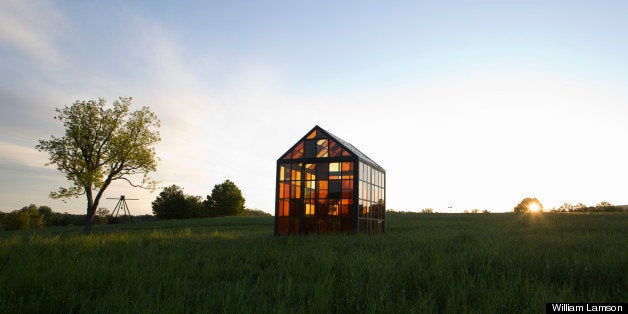 Artist William Lamson created a solarium (a glass-enclosed room that is exposed to the sun) for Storm King Art Center's Light and Landscape show in 2012. This wasn't any solarium, though -- each panel was crafted entirely out of sugar. Lamson explains on his website:
Each of the 162 panels is made of sugar cooked to different temperatures and then sealed between two panes of window glass. The space functions as both an experimental greenhouse, growing three species of miniature citrus trees, and a meditative environment. In warm months, a 5x8 ft panel on each side of the house opens up to allow viewers to enter and exit the house from all directions.
The solarium is no longer on view, but check out the images below to see Lamson's beautiful and creative uses of sugar. Learn more about the project here.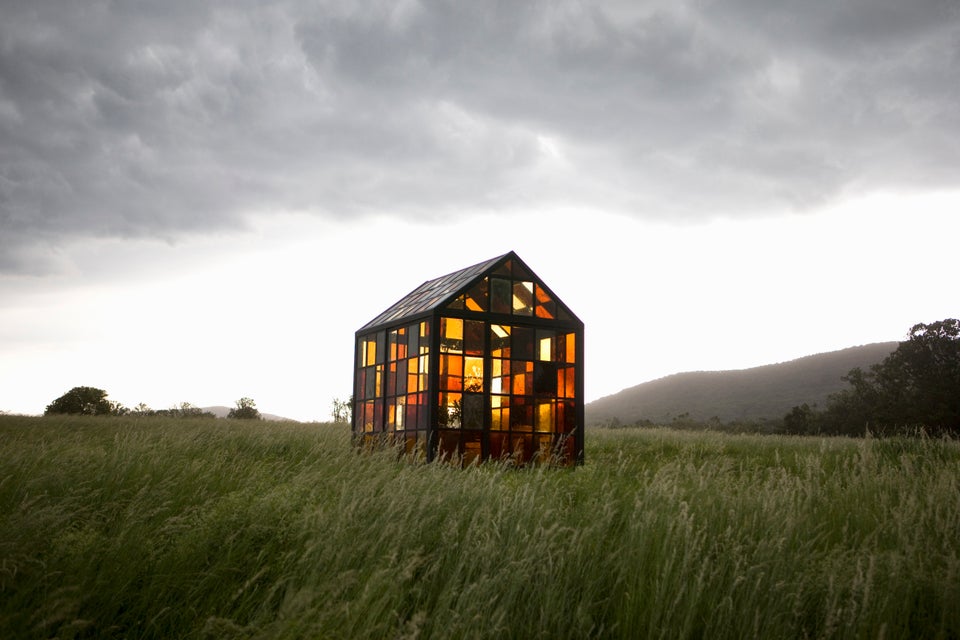 William Lamson's Solarium
Related