Photographers have for generations been drawn to the people and architecture of New York City.
William Miller decided to go after another angle. He looked for art in Brooklyn, N.Y.'s Gowanus Canal, with its polluted mix of toxic waste, feces, and animal carcasses.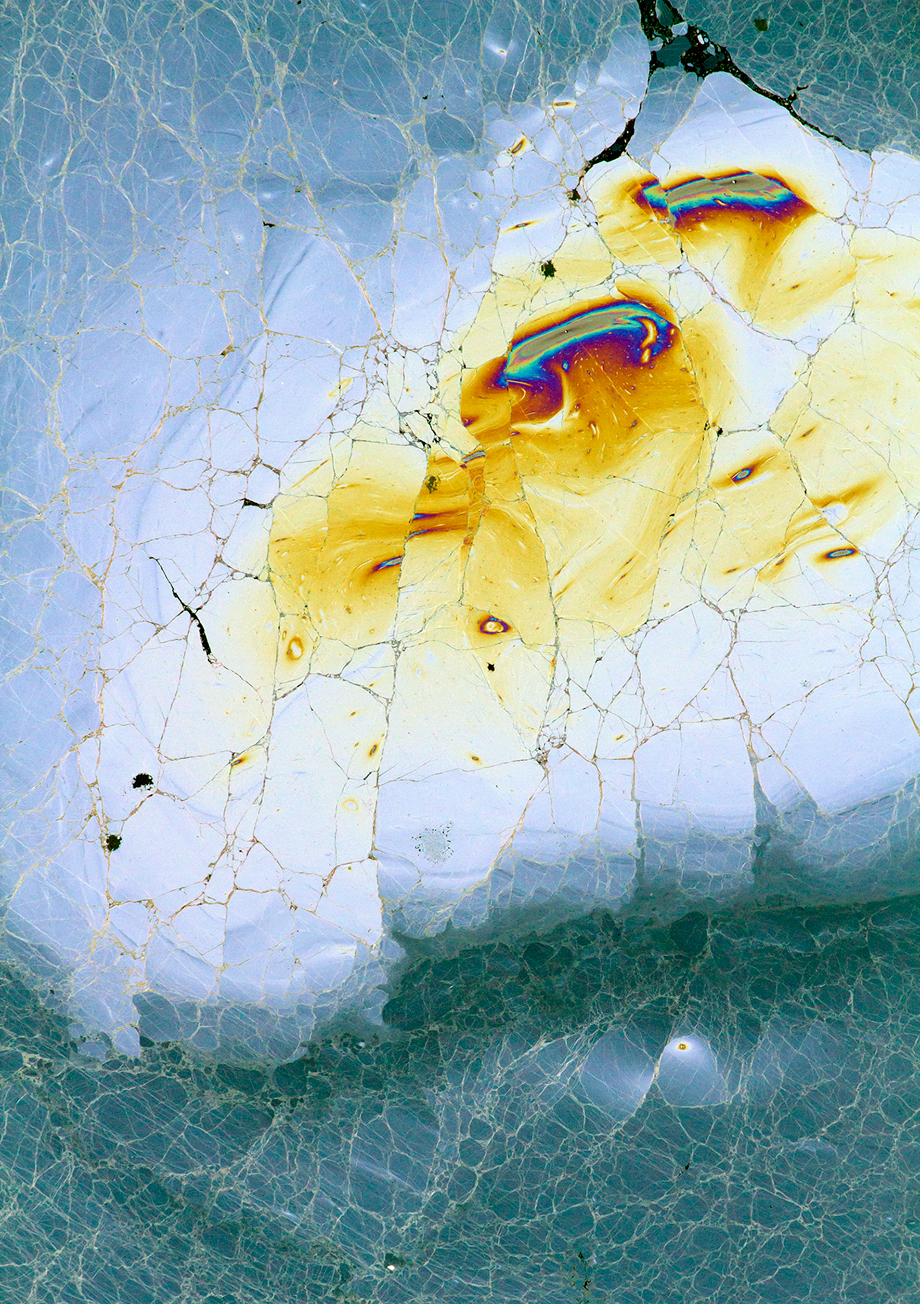 The result, "Gowanus Canal," began after Miller had worked on a project called "Ruined Polaroids," for which he used a semibroken SX-70 camera that destroyed Polaroid film by crushing it with broken gears, creating colorful "mistakes" Miller describes as resembling topographical maps.
Miller watched as reflections in the water mirrored the changing clouds in the sky, and he ran around the area trying to capture the mix of nature and man-made waste. He found himself shooting freely, following mistakes and "listening to the will of the project."
"It doesn't surprise me that there are aesthetic similarities between the 'Ruined Polaroids' and the 'Gowanus Canal,' " Miller wrote. "That painterly, abstract expressionist imagery and confused perspectives of the Polaroids got stuck in my head like the melody of a song. I couldn't shake it. I feel like I was bound to find those forms in something as anthropomorphic as polluted water."
Miller feels the work is reminiscent of Hieronymus Bosch's triptych The Last Judgment that depicts both the Garden of Eden and hell. "To look into the Gowanus Canal is to gaze into the eyes of a corpse," Miller wrote in his statement about the series. "It is murky and clouded over but if you look closely you can see life and light reflected in the mercury, feces and coal tar that drift in the canal like malevolent clouds. There's a lot of mistaken perspectives like the confusion of looking down to see the sun. I'm trying to wade, visually, into the space between water, shit and the sky."
Miller currently has images on view in a group show called "Water!" at the Center for Fine Art Photography in Fort Collins, Colo., through Sept. 28. Some of his work from his series "Die Not, Poor Death" is on view at K Space Contemporary in Corpus Christi, Texas, through Oct. 18.
See more images on Slate.
Calling all HuffPost superfans!
Sign up for membership to become a founding member and help shape HuffPost's next chapter