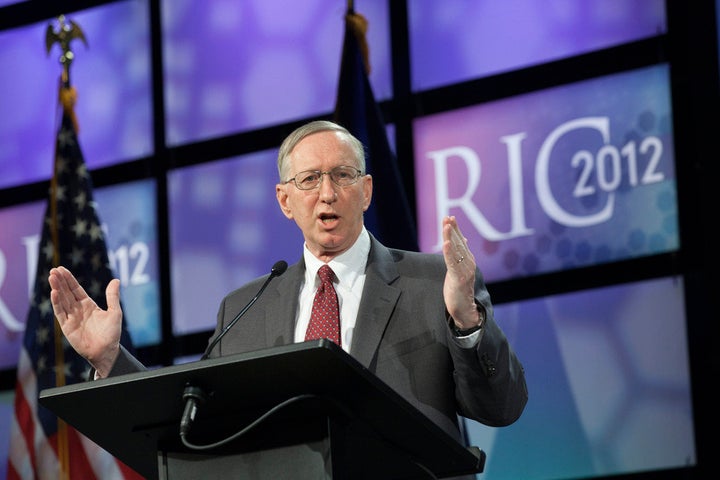 WASHINGTON - The inspector general at the Nuclear Regulatory Commission has launched an investigation into a GOP political appointee for attempting to thwart an agency probe into safety concerns at a Michigan plant, NRC insiders tell The Huffington Post.
In late May, Gregory Jaczko, then the chairman of the NRC, paid a rare visit to the controversial Palisades Power Plant on Lake Michigan. Activists are agitating for the plant's closure due to safety issues. The plant is represented in Congress by Energy and Commerce Chairman Fred Upton, a Michigan Republican who has long been close to the nuclear industry.
While Jaczko was touring the plant on May 31st, according to the sources, a significant leak of potentially radioactive water was pouring into the control room. Less than two weeks later, the plant was shut down to repair the leak. Yet Jaczko was never made aware of the issue while inspecting the plant. He asked the NRC's Office of Investigations to look into why the leak was kept from him.
Commissioner William Ostendorff, however, wanted no such investigation to take place. Shortly after Jaczko ordered it, Ostendorff shouted at the top agency investigator, Cheryl McCrary, in front of several NRC employees. He told her that the inquiry should be halted and that it was a "waste of agency resources," according to the sources, who were briefed on the exchange by witnesses.
The probe into Ostendorff is the latest tussle in an ongoing war inside the agency over how to regulate the industry -- whether to take a trusting, hands-off approach, or to apply the rules in a serious way. It's a battle being fought all across Washington, as longtime advocates of deregulation argue that government bureaucrats are stifling job creation. Inside some industries, deregulation might tilt the balance of power away from consumers and workers, but in the nuclear industry, the consequences involve life and death.
Pro-industry forces won a round in May, just before Jaczko visited Palisades, when he announced his resignation, finally stepping down June 29th when a new chair was confirmed. Jaczko's resignation was the result of a scorched-earth campaign waged against him by the other commissioners, backed by the industry's lobbying arm, the Nuclear Energy Institute. Senate Majority Leader Harry Reid (D-Nev.), Jaczko's former boss, fired back at the leader of the campaign against him, Democrat Bill Magwood, calling him a "treacherous, miserable liar," among many other things.
The upheaval has altered the mood within the NRC; before the anti-Jaczko campaign, pro-regulation sources were largely unwilling to speak to HuffPost about internal disputes. But as a full-fledged war wages on, some of that resistance is slackening.
A witness to the encounter reported it to the Office of the Inspector General, which launched a probe into Ostendorff's action. McCrary did not halt her own inquiry, the sources said, despite the pressure from Ostendorff. The NRC has since sent an additional inspector to Palisades, according to local news reports.
Neither probe is complete. An NRC spokesman said he couldn't comment on matters relating to the IG or individual commissioners. Ostendorff was traveling and unavailable to comment, his office said.
[HuffPost readers: Are you a regulator running into political interference? Let us know confidentially at ryan@huffingtonpost.com.]
It's not the first time McCrary has had to battle interference internally. Last fall, she sent a memo to top NRC officials Michael Weber and Martin Virgilio to push back on what she called "sustained and improper efforts by NRC senior leadership officials over the past 19 months to curtail the NRC Office of Investigations (OI) initiation of investigations of wrongdoing by so called 'low level' NRC licensee employees and contractors as well as attempts to influence the credible conduct and manner of conducting wrongdoing investigations." The memo, which was obtained by HuffPost, led to a decrease in interference, NRC insiders said. The officials responded with a memo in November praising her work and assuring her there would be no interference with investigations.
McCrary also tangled with Commissioner Kristine Svinicki as she investigated Exelon's financial reporting to the agency. Companies are required to keep a certain amount of money in a fund reserved for decommissioning a plant; Exelon's fund, regulators charged, was short, but Exelon fought the ruling. Svinicki, a GOP appointee who previously worked for the pro-nuclear Sen. Larry Craig (R-Idaho.), flatly refused to cooperate with the probe, sources familiar with the situation said, arguing that McCrary had no authority to look into actions taken by commissioners. Svinicki, who declined to comment for this story, defended Exelon's financial reporting during a commission hearing. Upton's lead nuclear policy staffer, Annie Caputo, was a longtime lobbyist for Exelon.
The Palisades plant shut down on June 12th and reopened roughly a month later. On August 12th, the plant closed again to repair what a Palisades spokesman said was an unrelated but also unidentifiable leak.
Two days after the June shutdown, an attorney who regularly works with industry whistle-blowers, Billie Pinner Garde of law firm Clifford & Garde, wrote a letter to Rep. Ed Markey (D-Mass.), the leading nuclear safety advocate in the House, telling him that Palisades staff had expressed concern to her about the leak. "I cannot comprehend under what circumstances a leak of this magnitude, coming from an unidentified and unanalyzed source, running down the ceiling and walls of the Auxiliary Building and/or Control Room would be considered an acceptable risk for continued operations," wrote Garde.
But at an Energy and Commerce Committee hearing July 24th, Upton spent his time asking the assembled commissioners how quickly the Palisades plant, owned by Entergy, could win back a higher safety rating from the regulators, rather than focusing on solving the issues.
The IG probe may be having an effect. At the hearing, Ostendorff was unwilling to make any promises on a September safety decision that Upton repeatedly pressed for, saying that the process must be deliberative and that serious problems with the safety culture had been identified at Palisades.
Nor would he salute the executives running the plant. "So is it your understanding and belief that Entergy and the owners, the operators of this facility, that they are taking all the right actions at this point?" Upton asked.
"I think the final determination of that, Congressman, remains to be seen," Ostendorff said.
Before You Go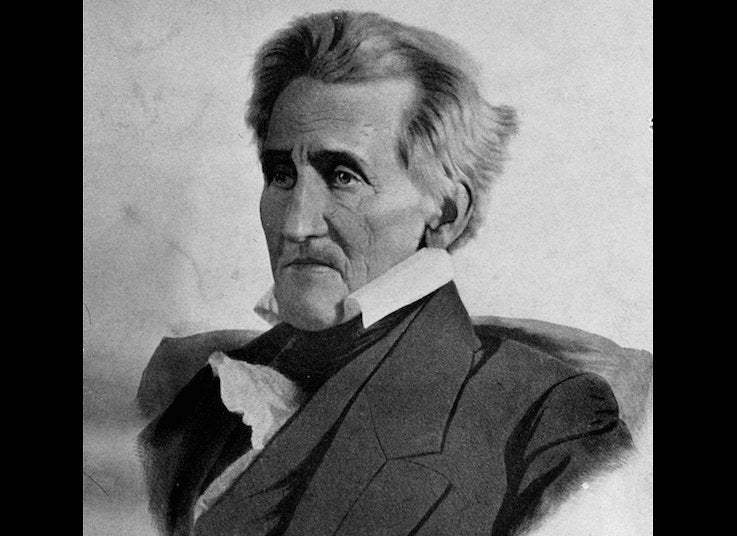 Top 50 Political Animals
Popular in the Community