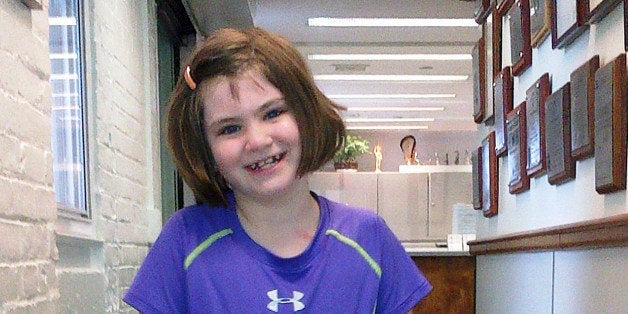 BOSTON -- The second day of the accused Boston Marathon bomber's criminal trial was dominated by testimony from victims who lost limbs, and witnesses who saw people killed and maimed by the blasts.
The emotional narratives culminated with William Richard's meticulous and plainspoken recollection of his family's annual outing to the marathon in 2013. The trip from their Dorchester home resulted in his 8-year-old son Martin's death, his 6-year-old daughter Jane's loss of a leg, and the partial blinding of his wife Denise.
"I saw a little boy who had his body severely damaged by an explosion. I just knew from what I saw there was no chance" he'd survive, Richard told a federal jury about the bomb that exploded on crowded Boylston Street. "I knew in my head that I needed to act quickly or we might not only lose Martin, but we might lose Jane, too."
The bomb injured Richard too, embedding shrapnel in his leg and causing partial hearing loss. But he downplayed his own wounds.
"I can still hear music," he said. "I can still hear the beautiful voices of my family."
The steady testimony from Richard visibly affected some jurors, according to a Boston Herald reporter seated in the courtroom.
Martin Richard was one of three people killed on April 15, 2013, by two bombs set off by admitted attacker Dzhokhar Tsarnaev, 21, and his now-deceased brother, Tamerlan Tsarnaev, 26. The bombs injured 264 people.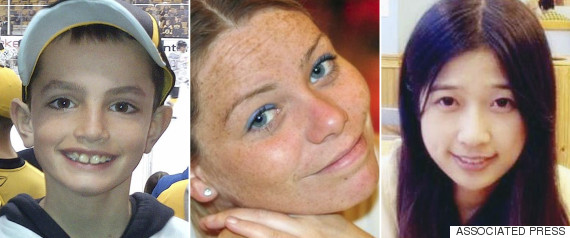 Martin Richard, Krystle Campbell and Lingzi Lu
Krystle Campbell, 29, and Lingzi Lu, a 23-year-old Boston University student, also died in the attack. A police officer testified Thursday about performing CPR on Campbell. The day before, Karen McWatters testified about holding her dying friend's hand. A Boston police officer told jurors that she stayed with Lu until a higher ranking cop ordered her to move to a more secure location.
Prosecutors again paired the testimony of amputees and other bombing survivors with graphic photos of mangled and bloody stumps.
"One thing the prosecution does not want to do is desensitize the jury," said Karen Loor, a Boston University associate professor of law. Based on jurors' reactions thus far, that hasn't happened, she said.
The defense didn't cross-examine victims and other witnesses who testified Thursday.
"It's wise to not really cross-examine a victim of a violent, heinous crime, especially if they don't take issues with the facts," said Loor.
Tsarnaev's lead attorney, Judy Clarke, has already admitted he's at fault for the attack. Tsarnaev, however has pleaded not guilty to his 30-count indictment. He faces the death penalty if he's convicted of any of 17 charges.
A man who lost both legs in the attack, Jeff Bauman, was the first to testify that a stranger he'd noticed at the marathon was Tamerlan Tsarnaev. What made Tamerlan memorable was his peculiar behavior among the festive crowd, Bauman said.
"He didn't look like anybody who was there," said Bauman. "He was alone. He wasn't watching the race. It didn't look like he was having fun. It was odd."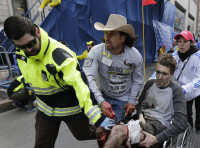 Bauman features prominently in an enduring photograph from the bombing. Dazed and dirty, he sits in a wheelchair that's guided through the street by a police officer, a man in a cowboy hat and a woman.
In his testimony, Bauman said he a saw backpack left on the street that he believes Tamerlan had been carrying. But then Tamerlan was nowhere to be seen, said Bauman, and moments later there was an explosion.
"I just thought it was weird. Like when you're at the airport when you see any unattended luggage, you notify authorities. That was kind in the back of my head. "
Calling all HuffPost superfans!
Sign up for membership to become a founding member and help shape HuffPost's next chapter