 THE BRONX — Investigators looking at the Metro-North train wreck that killed four people have yet to uncover evidence that motorman William Rockefeller committed a crime when he dozed off before the train flew off the tracks, DNAinfo New York has learned.
Probers have determined that Rockefeller had a decent night's sleep before he pulled the 5:45 a.m. train out of Poughkeepsie heading to New York with roughly 100 passengers aboard.
According to sources, Rockefeller was home virtually the entire day before the crash, went to sleep around 8:30 p.m. and was alert when he stepped into the front cab of the 5:45 a.m. Manhattan-bound passenger train.
In the immediate aftermath of the crash, investigators determined that he was not on his cellphone — in fact it was turned off — and he was not under the influence of alcohol when the train derailed entering a sharp curve outside Spuyten Duyvil.
Eliminating sleep deprivation as a factor in the disaster virtually rules out any potential contributing influence that could have caused Rockefeller to fall asleep.
Only toxicology tests to detect drugs in his system remain unanswered. But investigators believe tests won't turn up any traces.
"Falling asleep, by itself, is fundamentally not a crime, not even for a motorman driving a train," a law enforcement source explained. "There was nothing mitigating here. He was not drunk, on the phone, or out partying the night before, and he went to sleep at a reasonable hour."
He apparently was awakened by the rumble of his car as it entered a curve at a high speed and hit the brakes, but "too late" to stop the train from derailing and careening to a halt along a river bank, killing four people and injuring scores of others, including Rockefeller.
Data from the train's black box showed the train had accelerated to 82 mph through the straight away before entering the curve.
Rockefeller, 46, a volunteer fireman in upstate Rhinebeck, is a 20-year Metro-North veteran with 11 years experience of driving trains and an unblemished record.
"There are no other aggregating factors that have been found yet, and I don't think we will find anything more," a law enforcement source said. "There apparently is nothing that contributed to him falling asleep, other than he just nodded off."
Sources say prosecutors in the Bronx District Attorney's office are taking their time analyzing all the evidence, but as of now are uncertain they can convince a grand jury of any criminal wrongdoing in the tragedy.
Rockefeller's lawyer, Jeffrey Chartier, said his client is "devastated" by the accident and has difficulty getting through each day.
He is just very, very sad and his heart goes to the passengers and their families," Chartier said.
He said Rockefeller provided a detailed account and answered a battery of questions from National Transportation Safety Board and various police agency officials.
"He has cooperated fully," said Chartier, insisting that the tragedy was an accident, and not a crime.
NTSB officials said that the derailment could have been averted if the train had been equipped with recommended positive control technology to automatically slow or stop speeding trains exceeding speed limits or on collision courses.
Related
Before You Go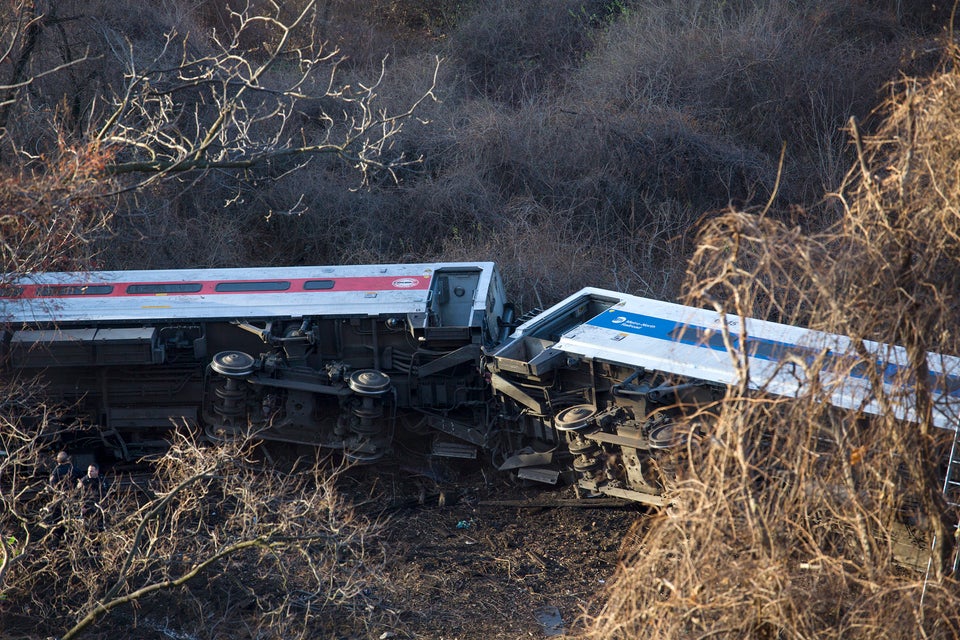 Metro-North train derails in NYC
Popular in the Community