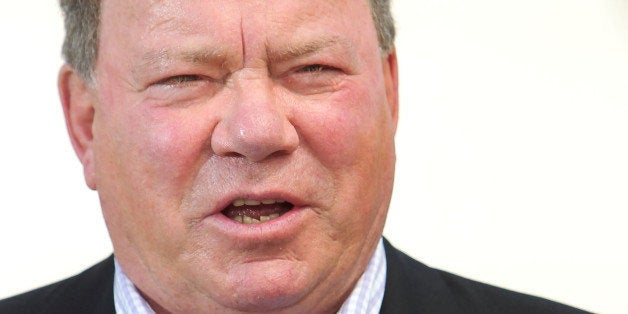 William Shatner is not impressed.
Shatner, best known as Captain Kirk on the 1960's TV show "Star Trek," is less than enthused about Facebook's new app for celebrities, called Mentions. He made that more than clear on Tuesday, when he wrote a blog post detailing all the ways the app isn't living up to his standards.
Shatner's first gripe with the app, which was released last week, is that it forced him to follow other "celebrity" accounts. Those quotes are his, not mine. He comes out with guns blazing. "The first person on the list I was given was George Takei (rolling my eyes.)," he writes. Ouch. In case you missed it, the former "Star Trek" co-stars have been feuding for around 40 years. Takei called Shatner "very self-centered" just last week on "Real Time With Bill Maher." So instead of following Takei, Shatner chose Robert Downey Jr. ... but hid his posts. Another burn.
In Shatner's blog post, he compares Mentions to Facebook's original app and its app for managing public pages. Shatner writes that he wishes that the Mentions app would give him access to his page's photos, settings and events, and would prefer if there were more features from the Pages app available on Mentions. The whole app "seems to be ill conceived," he writes.
Shatner's much more into social media than most 83-year-olds. Not only is he active on Facebook and Twitter, but this blog post is the third one he's posted on a new Tumblr page he started on Monday.
He's also not afraid of taking swipes at techies. In June, Shatner started a fight with tech site Engadget's social media guy John Colucci because he didn't feel Colucci was important enough to be verified on Twitter.
Facebook did not immediately respond to a request for comment on Shatner's personal opinions on the company's new app.
Related
Popular in the Community