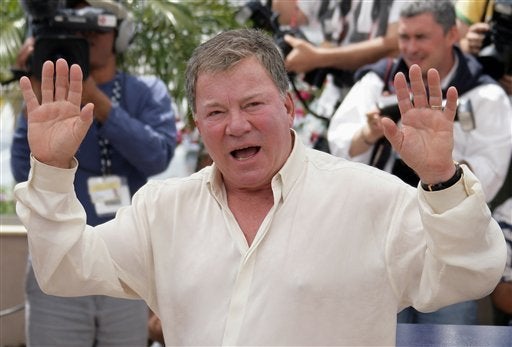 Extra" caught up with William Shatner last night at a signing for his book, Star Trek Academy - Collision Course. He opened up about the fact that he was not asked to make a cameo in the upcoming Star Trek film saying, "How could you not put one of the founding figures into a movie that was being resurrected? That doesn't make good business sense to me!"
Leonard Nimoy and several past cast members have been offered cameos in the JJ Abrams directed film, which will tell the story of a young Kirk and Spock. Shatner told "Extra" that he would have been great for the film commenting, "I've become even more popular than I was playing Captain Kirk. I'm good box office and I get publicity.... But, they are going in a different direction and it'll be a wonderful film."
Shatner also revealed that the WGA strike has not yet halted production on his hit show, Boston Legal. Shatner says, "We've got two scripts. We will go to the Christmas break, then we come back for a week or so in January."
More with William Shatner Wendesday, November 21 on "Extra."