Two more women have come out against the boss of disgraced coach and convicted child molester Larry Nassar, alleging the man sexually assaulted them while performing practice medical exams, according to court filings from Tuesday.
Police arrested former Michigan State University dean William Strampel in late March on two misdemeanor counts of willful neglect of duty, one count of misconduct of a public official and one count of fourth-degree criminal sexual misconduct after four women accused him of sexual misconduct. The latest allegations now bring the total number of women accusing him to six.
"Strampel conducted a full examination, including a breast examination, an anal examination that included the penetration of the anus, a pelvic examination that penetrated the vagina, and all were conducted in front of a small group of medical students," a complaint from the office stated.
One of the women who participated accused Strampel of saying the examinations "turned him on" and that he was "beginning to get hard," CNN reported. Another woman accused Strampel penetrating her vagina with his fingers before offering to admit her into medical school with a score of 19 on the MCAT, 6 points lower than MSU admissions benchmark for the standardized test.
Strampel is already facing allegations from four women who accuse the former dean of groping multiple female students, as well as soliciting them for nude photos and sexual acts in exchange for favorable treatment, HuffPost reported in March.
A hearing scheduled for May 3 will determine whether the new testimonies of the two women will be allowed in court for Strampel's trial, according to CNN. The Michigan Attorney General's Office did not immediately respond to HuffPost's request for comment.
MSU Interim President John Engler told HuffPost that "there will be no more Bill Strampels," in response to the new allegations of abuse during practice exams.
"What I continue to learn about Bill Strampel disgusts me," Engler told HuffPost in a statement. "Anytime concerns are raised about faculty and staff behavior, we take those concerns seriously and investigate. We will not let our students and employees down. There is zero tolerance for abusive behavior and comments. We are making changes in our Human Resource policies, including those governing evaluations and reviews."
Investigators have found pornographic images and videos on Strampel's computer, which included one of Nassar sexually abusing a young female athlete.
Related
Before You Go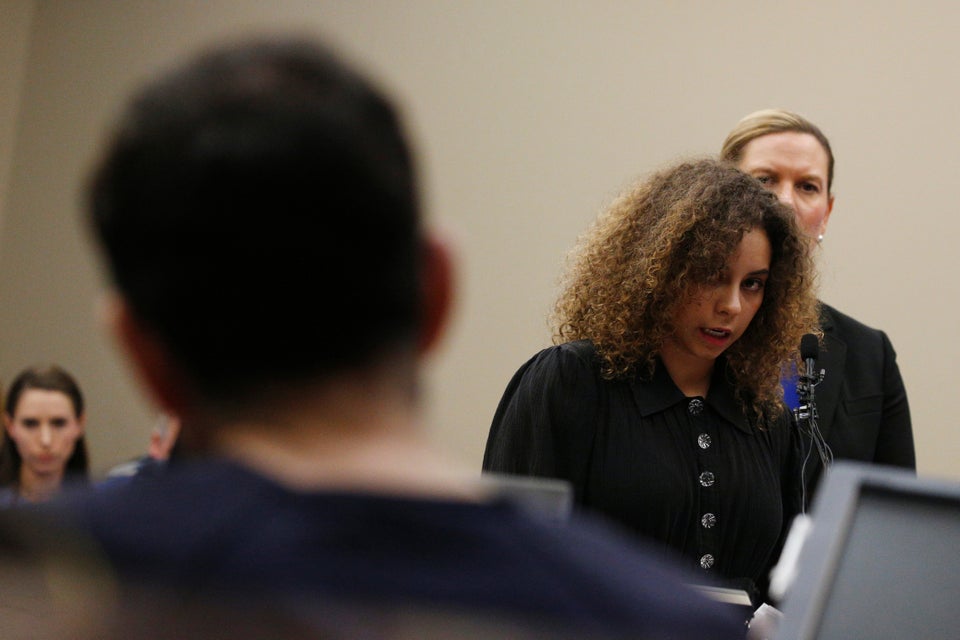 Larry Nassar's Victims Speak Out
Popular in the Community