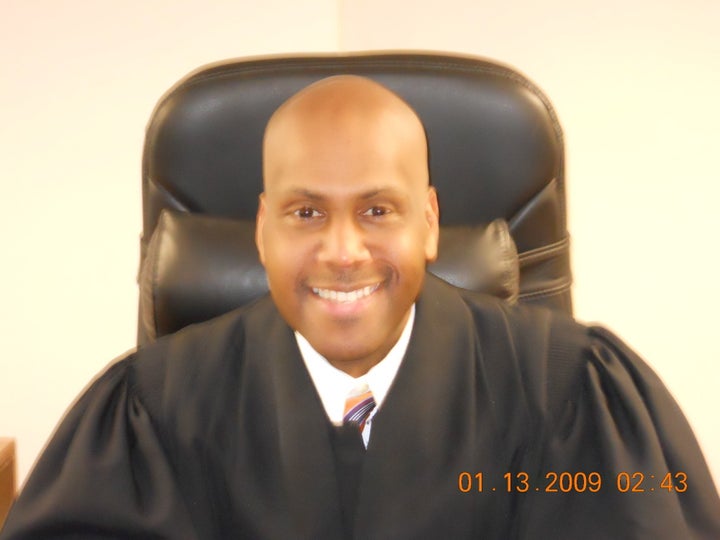 A Miami judge may become the first openly gay black male to preside at the federal level.
Judge William L. Thomas, who has served on Miami-Dade Circuit Court since 2005, has been nominated by President Barack Obama to a federal judgeship in South Florida.
"These individuals have demonstrated the talent, expertise, and fair-mindedness Americans expect and deserve from their judicial system," Obama said in a statement, adding, "I am grateful for their willingness to serve and confident that they will apply the law with the utmost impartiality and integrity... I hope the Senate will promptly consider all of my nominees and ensure justice for everyday Americans."
After earning his J.D. in 1994 from Temple University School of Law, Thomas began his legal career as an Assistant Public Defender in Miami-Dade County. Then, for seven years from 1997 to 2005, he represented indigent clients as an Assistant Federal Public Defender in Florida's Southern District.
"Judge Thomas is a man of great integrity, who would bring tremendous knowledge and skill to the Florida Southern District Court's bench," the Congresswoman said in a statement. "Judge Thomas has earned a reputation among his peers as a tough-but-fair judge with exceptional fidelity to the rule of law. Given his exceptional qualifications and reputation, this is truly a well deserved honor."
But a confirmation may not be coming anytime soon, thanks to a slow Congress. Qweerty reports that Thomas is the eighth out judge nominated to the federal bench by Obama, but only three have been confirmed so far.
Another nominee, Edward DuMont, withdrew his name after waiting more than a year and a half for his nomination hearings.
Popular in the Community