 Utermohlen's self-portraits reveal his decline from Alzheimer's disease, but they also show an artist rediscovering color. In one piece from 1996, his face is painted vibrant yellow, and his shoulders are outlined in a streak of orange. But by 1999, Ultermohlen's flattened perspectives are taken to extremes, and the face is difficult to discern; by 2000, only black and white shapes remain. The slideshow below ultimately reveals a heartbreaking investigation into the inner workings of an artist under duress, as he worked to regain his clarity of mind.
Utermohlen was born in 1933, and developed an early interest in painting. As a college student, he studied Fine Art in Philadelphia and then went to Oxford in the late 50s, attending the Ruskin School of Art. He moved to London, and lived there until his death in 2007. A year later, "Portraits from the Mind: The Works of William Utermohlen, 1955-2000" ran at the Chicago Cultural Center. After the success in Chicago, Utermohlen's later works were shown in Utah at the inaugural Art and Brain Symposium. A documentary about his life and art is even in the works, titled, "Telling It Like It Is."
Let us know what you think of the slideshow below in the comments section.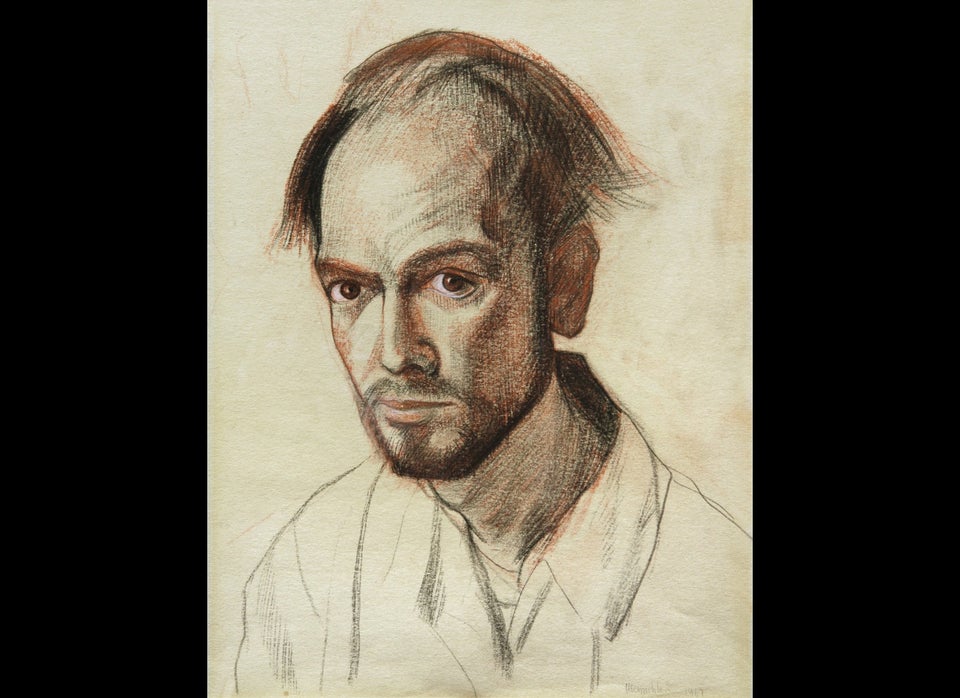 Popular in the Community