When artist Willie Baronet started buying up signs held by homeless people on the streets in 1993, he didn't have a clue as to what he would do with his budding collection.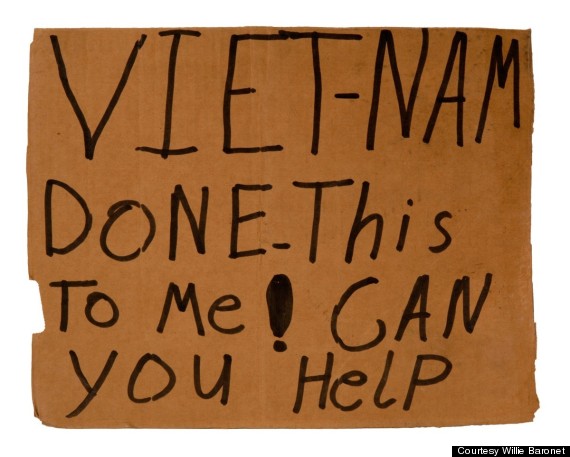 Since then, finding ways to meld these cardboard signs into art, self-discovery and a way to raise awareness for people living on streets has become Baronet's life mission.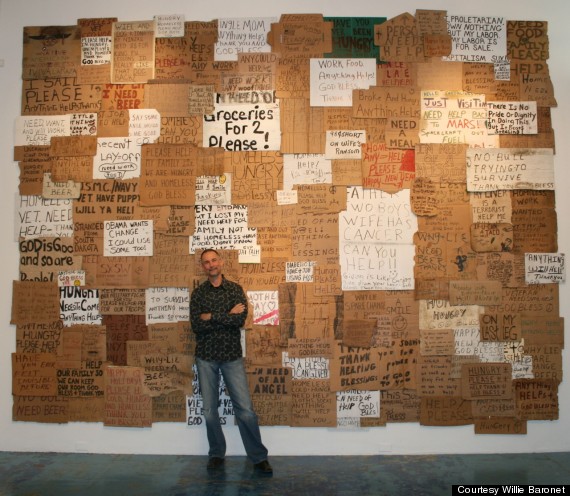 Photo: Courtesy Willie Baronet
The Dallas native says the project has helped him better understand the struggles homeless people face and what it truly means to have a "home."
Baronet shared a particularly poignant exchange on his blog that underscored just how significant these seemingly meaningless signs can be.
He said that a sickly homeless woman broke down in tears when she sold Baronet a sign that her deceased husband had made for her.
On a personal level for Baronet, having honest and lengthy conversations with homeless people has helped him explore and make peace with his troubled childhood.
Growing up, he was the oldest of eight children in southern Louisiana where his father struggled to make ends meet. His dad often unleashed his frustration in an abusive manner and discouraged Baronet from pursuing his passion because they were a "poor family, and art was not a thing," he told Yahoo.
Today, art is very much "a thing" for Baronet and he hopes it's one that will help to make a difference in the lives of homeless people.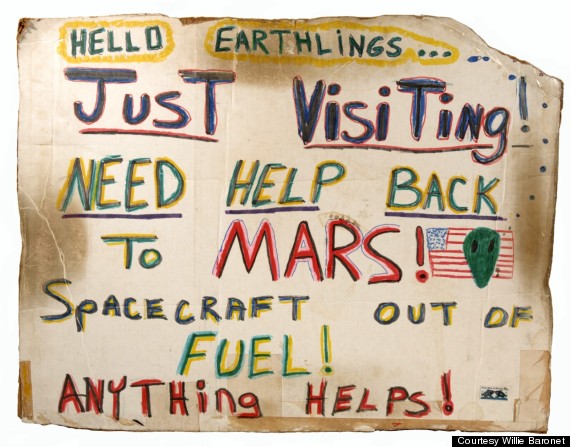 He's currently raising funds for his biggest project to date.
His goal is to drive from Seattle to New York City over the month of July and collect as many homeless signs as possible, according to his IndieGoGo fundraiser. In addition to developing new art installations through his "We Are All Homeless" campaign, he also hopes to write a book and produce a documentary on the topic.
To make sure that there's a giving back element, too, Baronet is partnering with the Housing Crisis Center in Dallas to raise money and awareness for its program that helps homeless veterans. He plans on donating half of all the money above his budget to the organization.
Want to get involved? Find out how you can support Baronet's campaign here and how you can directly help the Housing Crisis Center in Dallas here.
Support HuffPost
The Stakes Have Never Been Higher
Related
Before You Go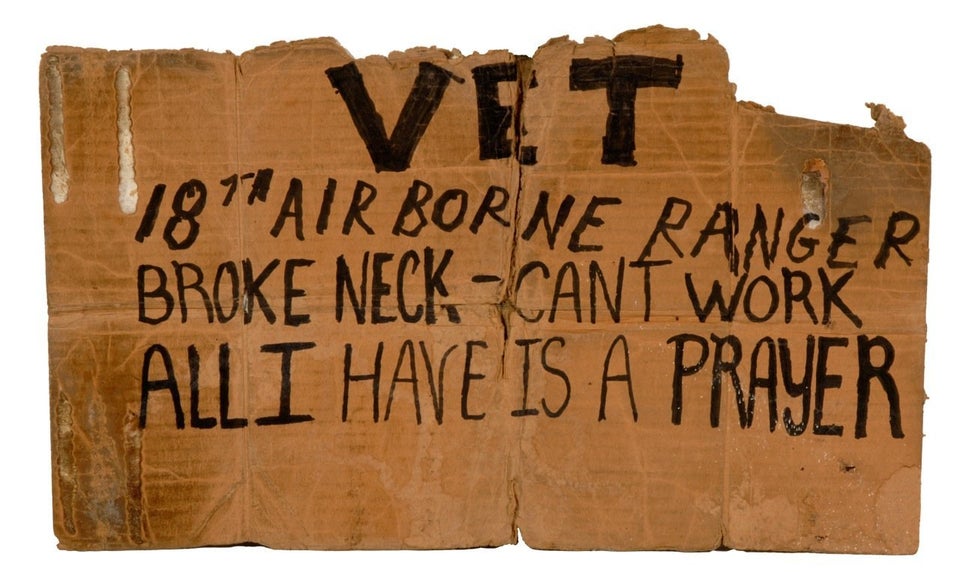 Artist Spends $7,000 Buying Homeless People's Signs For Good Reason
Popular in the Community