Many baseball players have made "a catch" during a World Series that proved pivotal in a particular game and would go on to be long remembered. But only one baseball player ever made "The Catch." That player is Willie Mays and that iconic moment occurred during the opening game of the 1954 World Series.
With his New York Giants deadlocked 2-2 with the powerhouse Cleveland Indians in the eighth inning on Sept. 29, 1954, Mays tracked a long drive deep into the far-flung recesses of the Polo Grounds' spacious outfield to make a play that would become perhaps the most lasting exemplar of his greatness. The ball, hit by Indians first baseman Vic Wertz with runners at first and second and nobody out, seemed sure to drop for a run-scoring, extra-base hit before Mays made an incredible over-the-shoulder grab. The 24-year-old then spun back toward the infield, sending his hat flying off his head, and unleashed a throw that kept the lead runner from advancing past third base.
Courtesy of Getty Images, by way of the New York Daily News Archive, here is a moment-by-moment photographic look at Mays' stunning grab and the ensuing throw.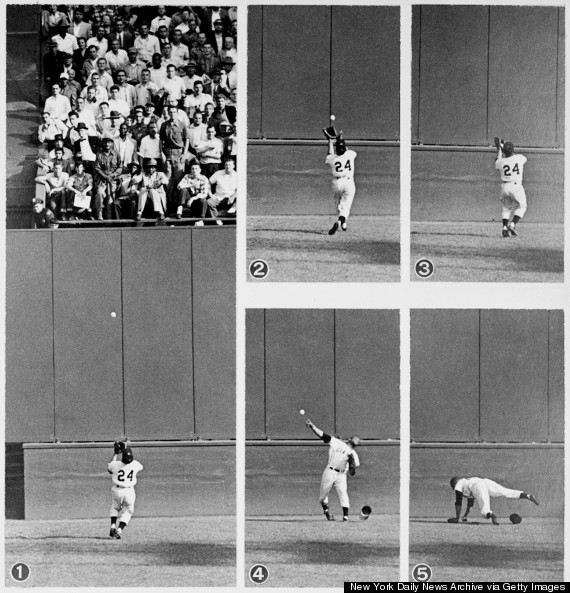 The Giants emerged from the fateful frame unscathed and would earn a walk-off win in the 10th inning. The triumph would set Mays and the Giants on their way to a four-game sweep of the Indians.

Related
Popular in the Community