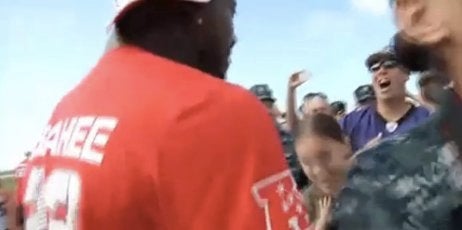 To be specific, the Baltimore supporter made fun of Tebow by saying if Denver had a better quarterback, the team would win more often. We're not sure why he chose that route, considering Tebow started off 7-1 as the starting quarterback, helped his team win a division title and won a playoff game -- the same number of playoff wins the Ravens had this year.
Either way, McGahee's comeback was fantastic.
"That's not nice. That's like saying if you had a better kicker, you'd have won," he said, causing the rest of the fans in the area to scream "Oh!" like a bunch of grade school students. Even the Ravens fan was impressed.
Popular in the Community