Jaden and Willow Smith are truly living in their own universe. 
The teenagers, who are 18 and 15, spoke with the ever-evolving Pharrell Williams for Interview magazine's September issue and gave us all another peek inside their fascinating minds. The two teenage philosophers opened up about wanting to make the world a better place, helping fans achieve their dreams and whether this is all really "real life." 
The interview starts out with Pharrell asking a simple question ("What's on your mind, Willow?") and turns into something much greater. 
"This morning actually was pretty intense because I was thinking about the world and my place in the world, things that I have made or want to make," Willow said. "I was thinking about all the things that I could do that I don't do. But, you know, I was just thinking about the world and everything."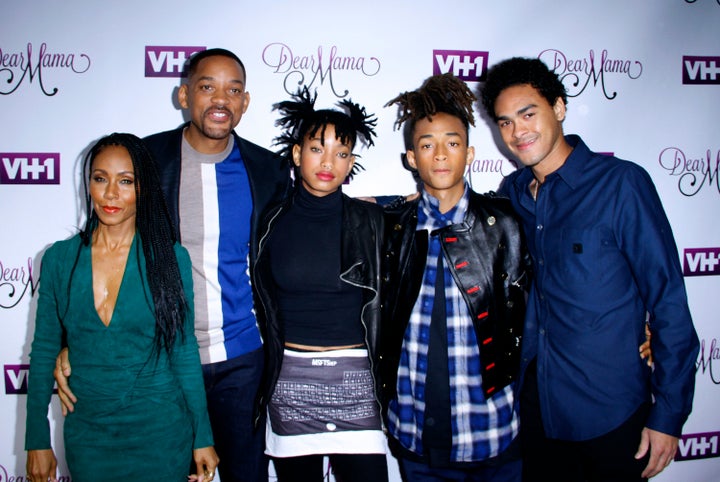 The two siblings bounce back and forth, getting candid with the "Voice" coach and talking about their inspiration (their parents), their personal style ("rambunctious") and sibling rivalry (Jaden says Willow is better at everything).
But there's one area where Jaden shines above the rest ― philosophy. The 18-year-old, who has no problem comparing himself to Galileo, jumps at the chance when ― surprise! ― Pharrell asks if he has any philosophical questions he wants to share. Um, is his dad the Prince of Bel-Air? The answer is always yes. 
"A question I would like to present to the world is: Where is the love? And what are we doing?" Jaden pondered. "Who's making the decisions that are putting us in the predicaments that we are in, with all of these people losing their lives around the world in so many different ways?"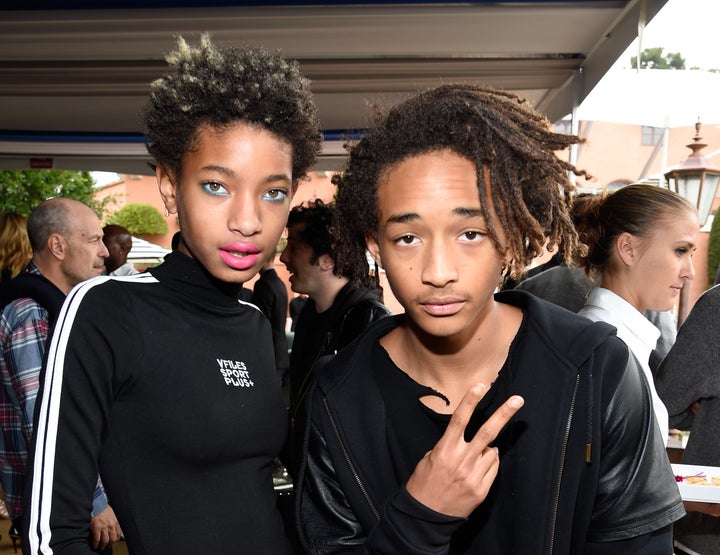 The two continued on about fame, social media and the impact they want to have on their incredibly large audience. Jaden explained that he flew up a fan to NYC with him "to just to, like, witness a lifestyle, see that anything's possible," while Willow described a more out-of this-world encounter with one of her followers. 
"A fan came up to me in New York a couple days ago, and they're like, 'Is this real life?' And I looked at them, and I go, 'I don't think it is,'" Willow said. "It was a crazy moment because I actually, like, looked into her eyes and thought, "She's actually asking me this question. Like, she's not BS'ing me. This isn't a joke. She's actually asking me, 'Is this real life?' And I'm giving her my truest answer, which is, 'I don't think it is.'"
But just in case this is real life, Jaden made sure to tell Pharrell that in 10 years, he wants to be "gone," whatever that means. Willow agreed, adding, "I feel that. I see myself in the mountains somewhere in a tent cooking a squirrel" and just "living off the land." 
In that case, we'd better hope there's good internet service in the wild, because we'd be lost without Willow's and Jaden's Twitter accounts. 
To read the rest of their article in Interview, head here. 
Calling all HuffPost superfans!
Sign up for membership to become a founding member and help shape HuffPost's next chapter
BEFORE YOU GO
PHOTO GALLERY
Jaden Smith's Style Evolution