Willow Palin, the 16-year-old daughter of former Alaska governor Sarah Palin, wrote multiple Facebook posts containing homophobic slurs such as "faggot" on Sunday night, according to TMZ.
The web site reports that Palin's teenage daughter wrote the comments on Sunday night, when her mother's television show "Sarah Palin's Alaska" premiered on TLC. According to TMZ, a classmate of one of Palin's children published a Facebook update claiming that the show "is failing so hard right now."
Willow Palin reportedly unloaded on the student, calling him "so gay" and "such a faggot." She later demanded that the student "quit talkin shit about my family." According to screenshots obtained by TMZ, the 16-year-old called another commenter on the Facebook thread a "low life loser" and lashed out at multiple others, writing, "Sorry that all you guys are jealous of my families success and you guys aren't goin to go anywhere with your lives."
For more information, check out TMZ's full report and scroll down for the screenshots of the Facebook conversation.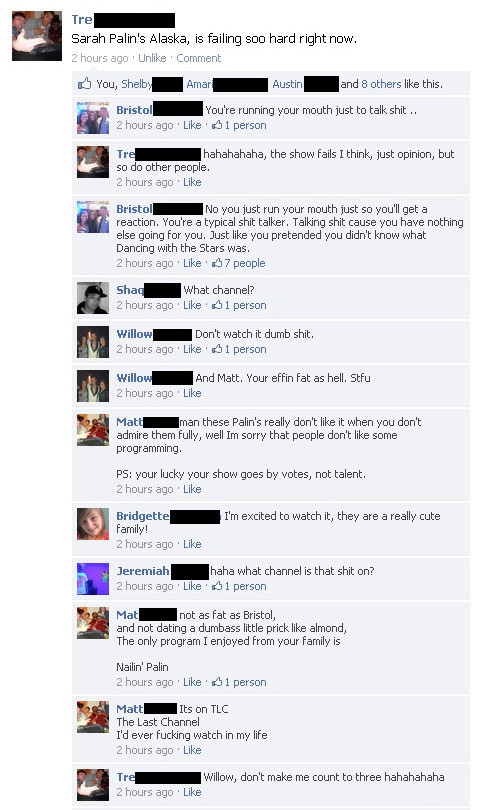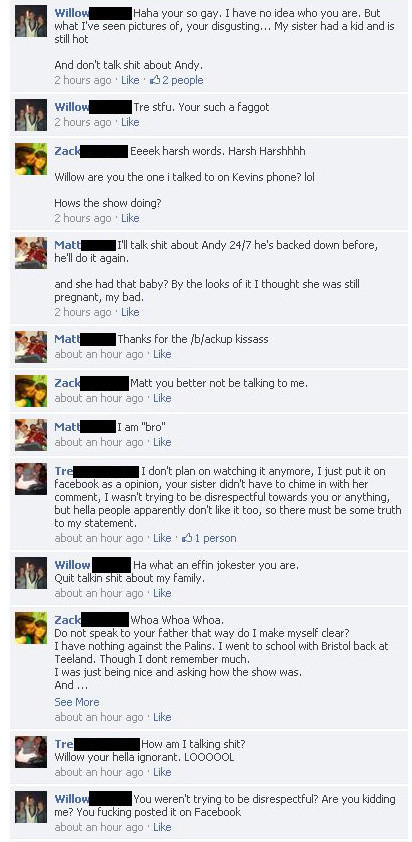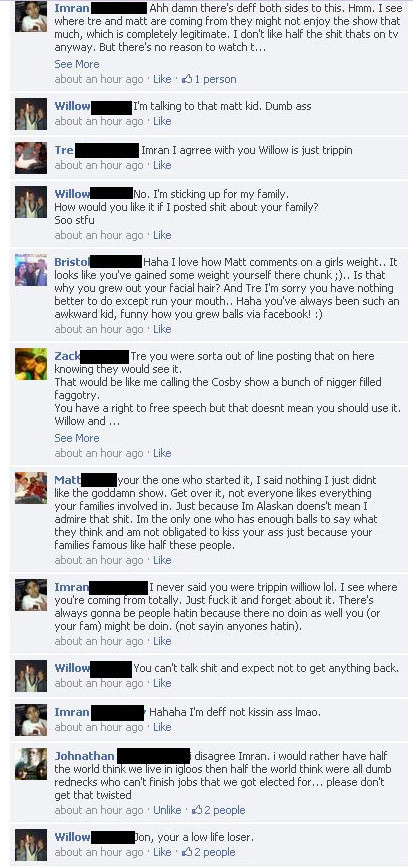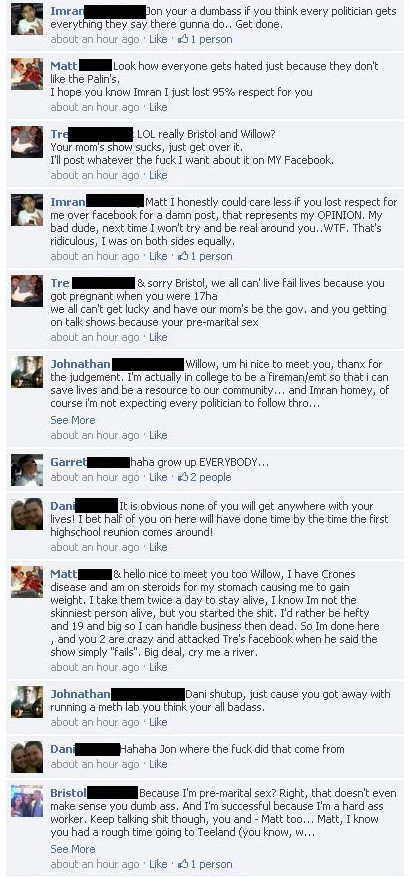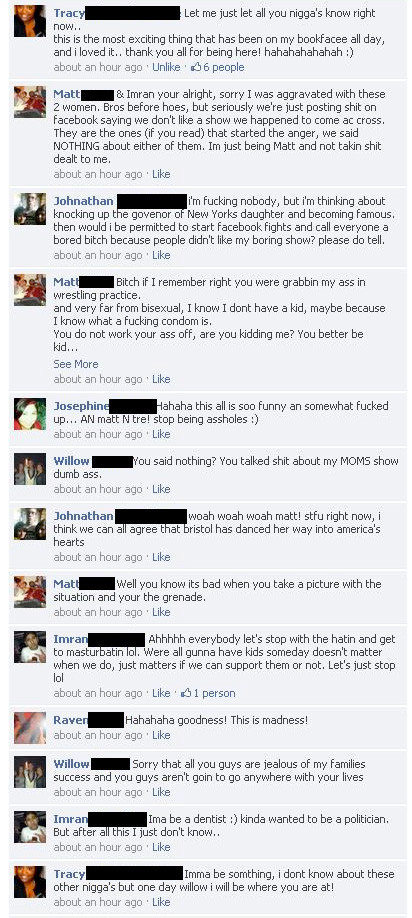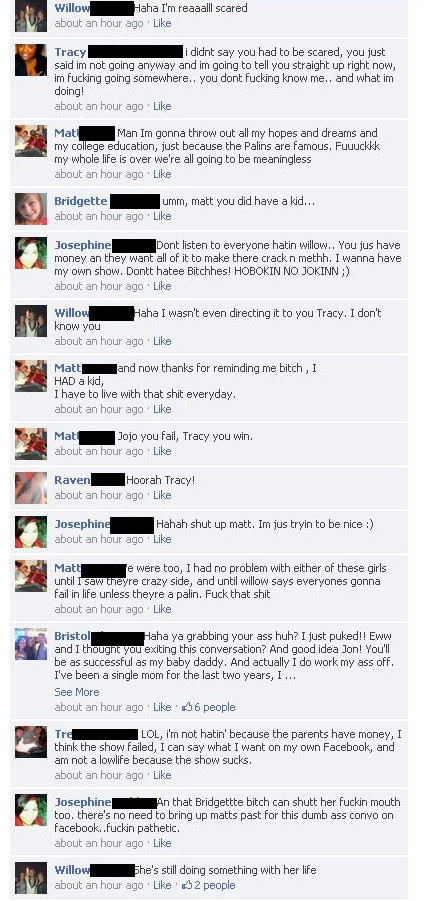 Popular in the Community