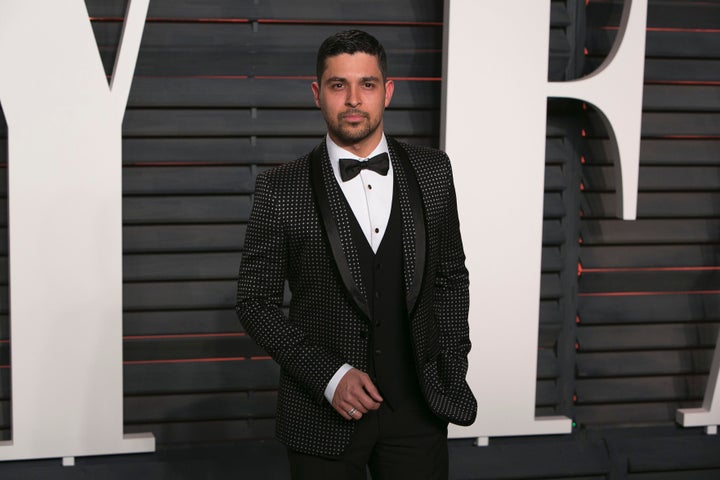 Actor Wilmer Valderrama has just about had it with the finger-pointing this election season.
The "Minority Report" star, who works closely with the non-partisan organization Voto Latino, recently spoke to The Huffington Post about his concerns over the current political tactics of presidential candidates.
"A lot of the campaigns and the political journey of this last year and a half for our government has become all for the sake of entertainment and very little for the discussion of change," Valderrama told HuffPost. "A lot of pointing fingers and a lot of name calling, saying 'you're a liar, you're a liar.' Everyone's calling each other a liar, so you don't know who's actually telling the truth anymore."
While that kind of tit for tat is anything but rare during a presidential election, Valderrama says the problem is that it's "hard to believe any of these characters now" and he believes that puts the Latino community in a difficult situation.
"That's a major problem because the community needs to get behind the truth and [behind] a true visionary, who can help us get further along and continue to move forward," he said. "Right now the priority is to get as many people as possible to register to vote so that the polls and the statistics and the numbers and the demos go up in percentage, so that we're able to have a comprehensive decision on who's going to represent us. To me, that is urgent and it's critical."
It angers me to see candidates using us as scapegoats to garner applause and further their agendas. They have continued to breeze through the most important issues that our country is facing, using their campaigns as a publicity stunt. Some have even gone so far as to push the absurd idea that an easy or logical "fix" would be mass deportation, a suggestion for which there is no humane or economic basis.

Some candidates do not seem to care that by promoting negative stereotypes, they are alienating one of the biggest voting blocs in America. More than 28 million Latinos will be eligible to vote come Election Day 2016. As the fastest growing demographic in the United States, Latinos are the ones who will be electing the next president of this country.
Check out the full blog here.
Before You Go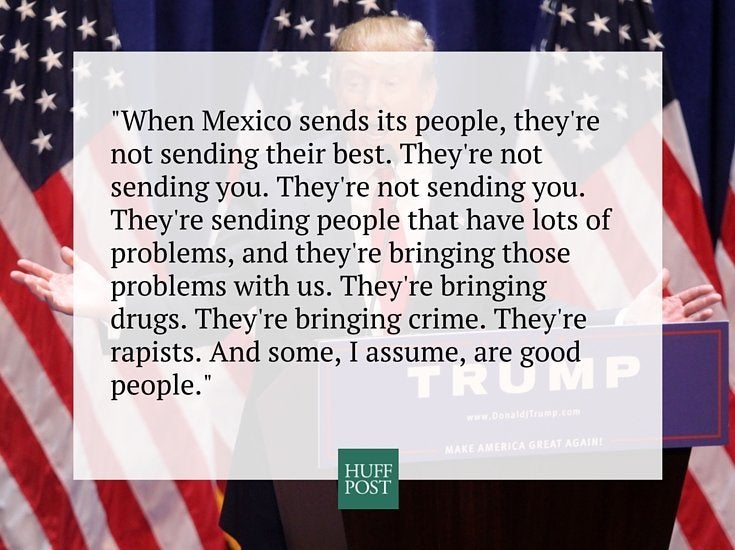 9 Outrageous Things Donald Trump Has Said About Latinos
Popular in the Community