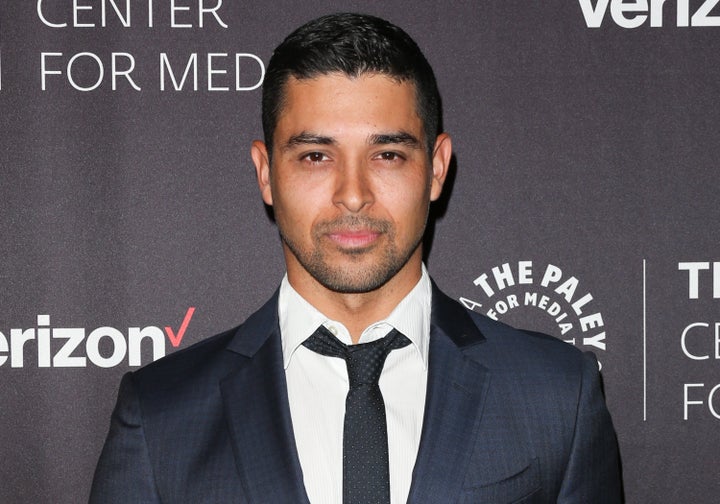 An estimated 27 million Latinos are eligible to vote this year, and Wilmer Valderrama is calling on every single one of them to make their voice heard at the polls on or before Election Day.
The 36-year-old actor-activist, who works closely with the non-partisan organization /votolatino.org/about-us/"}}">Voto Latino, recently spoke with The Huffington Post about patriotism, Latinos' civic responsibility and why he feels sitting out the upcoming election is absolutely not an option.
"[Voting] really is a responsibility, it really is a duty as a people who enjoy this country that I think that it doesn't get more patriotic than casting a vote on behalf of the well-being and progress and evolution of your own country," he explained to HuffPost. "To me, that's the most patriotic thing you can do, is to vote so you can continue to shape the country to what you want it to be."
And if that's not a compelling enough reason to head to the polls, Valderrama, who was born in Miami and is of Colombian and Venezuelan descent, urged Latinos to do it for the millions of undocumented immigrants who live in the U.S. but cannot vote.
"Unfortunately, [they] don't have the right or have the path to actually make go their voice heard by casting a vote," he said. "And it's your responsibility as a citizen, it's your responsibility as a member of this national community to continue to embrace the political process as we, little by little, shape the government that is more efficiently, more productively going to serve the country that we not only love, but we all built together ― the generations and generations of immigrants."  
I think that it doesn't get more patriotic than casting a vote on behalf of the well-being and progress and evolution of your own country,"

Wilmer Valderrama
That responsibility, the "NCIS" star said, extends beyond the election – especially in the event that Trump wins, or, as he put it, things go "in the opposite way of progress." 
Should that happen, Valderrama said he would feel compelled to dig in his heels and keep fighting for social justice and immigration reform.  
"I think the option would be to stay and focus on the next thing which is to how to continue to shape, how to continue to crack the conversation and lobby for the right human issues that are affected by broken reform and broken rules and old rules that need to evolve and be more progressive. I think that's when it would go from an election to an activist movement," Valderrama said. 
But the onus for change does not fall solely on the Latino electorate's shoulders. Valderrama said politicians need to recognize and appreciate the contributions U.S.-born and foreign-born Latinos have made to the country, and make good on the promises they made to the community while on the campaign trail. 
"It's about... embracing that community and giving them not only platform but giving them the right laws, the right reforms and really keeping those families together so you can not only organize the community for progress, but you keep the harmony and the spirit of what the American dream is," he explained. 
Valderrama then said that, ultimately, Latinos need to be "shown with actions that they are really important because that is what moves the country forward." 
REAL LIFE. REAL NEWS. REAL VOICES.
Help us tell more of the stories that matter from voices that too often remain unheard.
BEFORE YOU GO