In the days following the massacre in Orlando, actor Wilson Cruz has found himself wanting to scream, but "just kind of breaking down" instead.
Cruz's family member, Brenda Lee Márquez McCool, was one of the 49 victims who died in the shooting at queer nightclub Pulse's Latin night. During a phone conversation Monday evening, the actor and LGBTQ activist recalled how painful it was to see her name in print for the first time.
"It's like, it's all new again. It just makes it real," he said, his voice breaking as he held back tears.
McCool, whose mother married Cruz's grandfather, was a 49-year-old mother and two-time cancer survivor who loved to dance. She is survived by 11 children, one of whom was with her at Pulse the night of the shooting, but survived.
"It's all so very raw right now," Cruz, who is openly gay, told The Huffington Post. "I find myself going from moment to moment in flashes of anger and sorrow, for my family members but also for everyone that was in that room and everyone who lost someone."
For the 42-year-old Puerto Rican actor, best known for his portrayal of queer teen Rickie Vasquez in the cult classic, "My So-Called Life," this tragedy hit close to home in more ways than one. Orlando is not only where Cruz's parents reside, but the attacks at Pulse directly affected the Latinx LGBTQ community, which Cruz has long advocated for.
The actor said McCool and her 21-year-old gay son, like many queer Latinx in the Orlando area, frequented Pulse because it was a safe place to celebrate their culture on Latin nights.
"It was their favorite place to go because it was where he could be the most himself and where she could see him be himself the most," Cruz said. "They would go there because there was no other place that they felt they could go and enjoy the kind of music that they loved and commune with people in the same way. For me, what's heartbreaking about this is, that as a Latino LGBT community, we seek those places where we can be all of who we are. That night at Pulse afforded the Latino LGBT community to be with each other and to share their culture and each other and be openly who they are and to love who they love in that space."
"She went there to be with her son so that he could be exactly who he is, without any fear," he said, audibly crying. "And yet he had to stand there and see this madman gun his mother down, and his friends. I don't know how he's going to survive that. I don't know how anybody is, but I know that they will."
"I find myself going from moment to moment in flashes of anger and sorrow, for my family members but also for everyone that was in that room and everyone who lost someone.""
In the aftermath of the deadliest mass shooting in U.S. history, Cruz says it is important to recognize the impact the tragedy has had not only on the LGBTQ community and the city of Orlando, but the Latino community as well.
"Now that many of the names have been released, I don't see how anybody who can read that list of names can walk away from it and not know that this wasn't just a terrorist attack on this nation or specifically on LGBT people," Cruz told HuffPost."It was a direct attack on LGBT Latinos, predominantly, and the people who love that music and that culture and were there to celebrate it."
Cruz said what "angered" him the most was how many outlets glossed over or neglected to mention the fact that the shooting took place on Latin Night.
"Not only is this a story about a minority group being attacked but it's a minority within a minority that was attacked," he said. "Naming those names and where they're from and the struggle that they were living daily as LGBT Latinos is part of the story and not naming it, to me, feels like erasing a large part of who they are and their experience. Let's not whitewash their experience, it's multi-faceted."
As a GLAAD national spokesperson, Cruz has spent many years advocating for LGBTQ rights, and he says the Orlando shooting proves the community needs to continue to fight for "real acceptance" that goes beyond politics.
To the young LGBT Latinx out there afraid to be who they are and love who they love, Cruz has a message he hopes will give them some solace:
"I don't know that there is anything that I could say that is going to take the pain away but I can tell you this: I hope they find some refuge and some comfort in knowing that they are members of a long line of LGBT Latino people that have fought their entire lives, generation after generation, for our right to live the lives that we live now... And while the pain that they feel right now and the fear that they feel right now is very real, their responsibility is to feel it, to understand it, to never forget it but to use it so that the young people who come after them won't have to deal with fear in the same way. Because that's what people did for them, and that's what people did for me."
Donate to the Orlando victims below:
Before You Go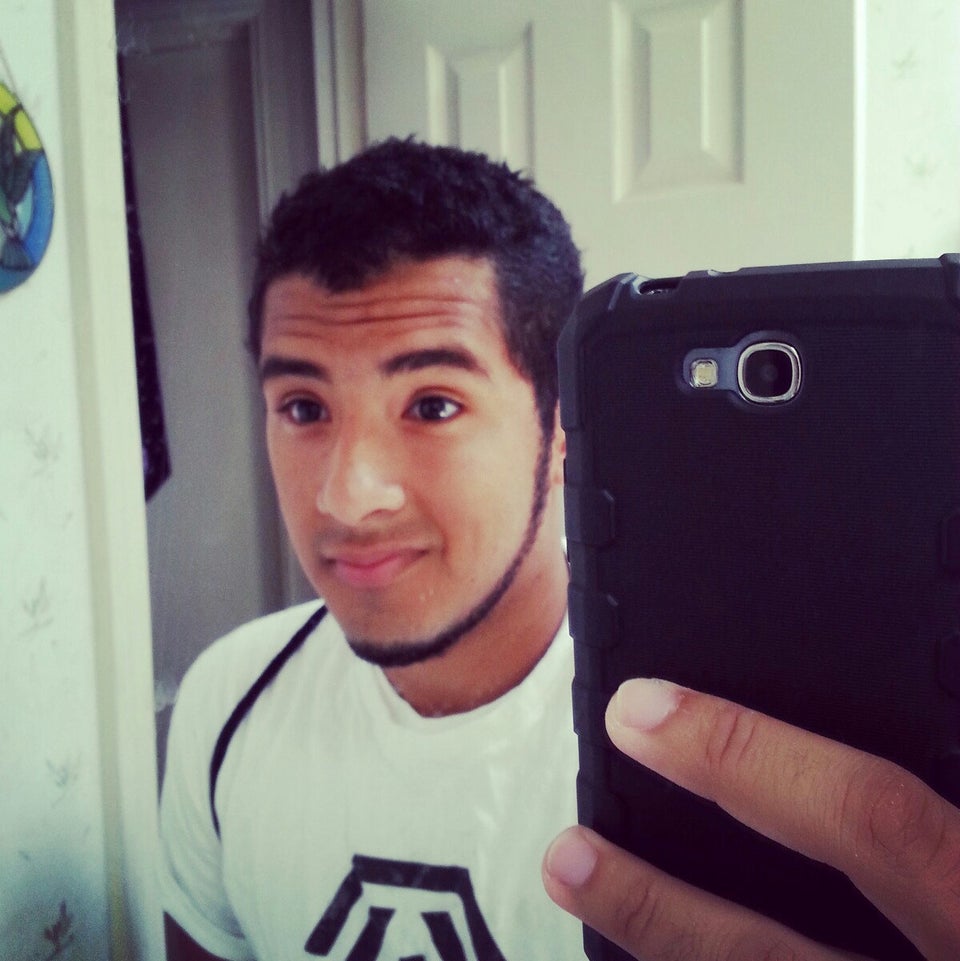 Orlando Shooting Victims
Popular in the Community