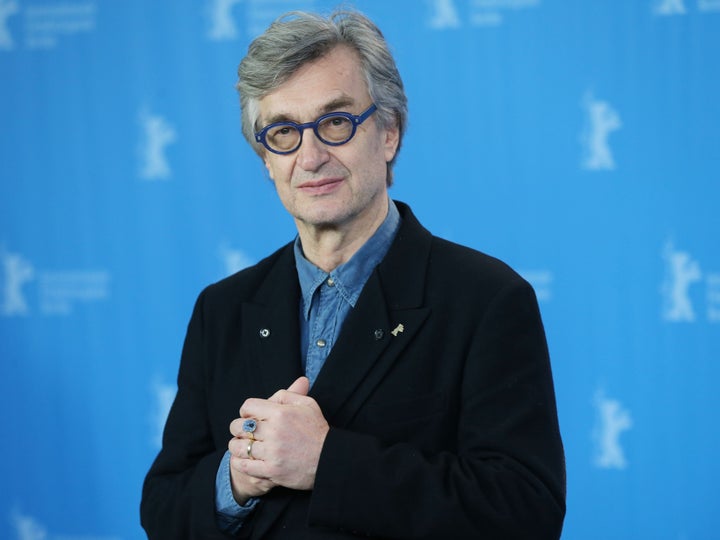 Wim Wenders is a name that signals an immediate flow of love and admiration from cinephiles and road movie fans. From the road films that defined much of his career, including 1975's "Alice in the Cities" and Palme d'Or winner "Paris, Texas," to his most revered masterpiece, 1984's "Wings of Desire," to documentaries "Buena Vista Social Club" and 2011's "Pina," one of the first 3D arthouse films, the filmmaker has made sure to continually reinvent himself throughout his 40-plus years in the business. Whether it was embracing the spontaneity of filming on the road, adopting HD video or implementing 3D into his work in unconventional ways, Wenders' creative appetite has always been satiated by the unexplored.
His upcoming drama,"Every Thing Will Be Fine," starring James Franco and Rachel McAdams, is attempting to change the conversation and reception of 3D filmmaking, something Wenders is a strong advocate of. "I have to talk so much about convincing people it will be worth it because it's in their mind that 3D is not for them, especially in the art house," Wenders told The Huffington Post.
The filmmaker sat down with HuffPost to discuss his hopes for the medium while reflecting on his career, which is currently being celebrated at IFC Center's monthlong touring retrospective. "Wim Wenders: Portraits Along the Road" will screen 12 films, including 11 restorations of his classics and rarities, in New York before traveling across 15 states. Here's our full conversation with Wenders:
This retrospective is so exciting, since it's touring across the country. Traveling through America has been a major theme in your work.
True. It reminds me, the first time I traveled with my films was in 1978. We went through the entire Midwest at a dozen universities. That was the first time I toured with any of my films in America. We actually had the prints in our truck. Lots of Q&As. Stayed in lots of fancy, or not-at-all fancy little hotels, because you didn't have all that much money at the time. At the time, we traveled with a three-pack of "The American Friend," "Kings of the Road" and "Wrong Move."
So much of your filmography focuses on the wanderer searching for themselves throughout their travels. What first drew you to the the misfit traveler and how do you think it's evolved over the course of your career?
I didn't start out like that. I was a little unhappy because I felt I was, strangely, imitating other movies. My very first film, "Summer in the City," looked like a Cassavetes movie. "The Goalie's Anxiety at the Penalty Kick" looked like a Hitchcock film. And the next one, "Scarlet Letter," looked like a historic epic. Then I said, "Wait a minute. If this is what it's all about, filmmaking to imitate other movies, that's not for me, then." I really wanted to find out what I could do on my own without any model. That's when I shot -- I said, "If this movie's going to be one that nobody else could have made except me, then I'd continue filmmaking." That became "Alice in the Cities" and that was my first road movie. And I really discovered it innocently on my own. I think I didn't know you could make a film on the road, traveling and changing as it went along. That was a big discovery. I kept shooting like this for almost a decade on the road. That became, in a way, my trademark. At least for a while.
Were you conscious of it becoming your trademark at the time?
No. I felt like a fish in the water because I finally knew something that really corresponded to me and that I felt I didn't owe to anybody else. And you know, road movies are really a modernized version of Westerns. I'd grown up with Western movies, I loved them. But of course I wouldn't want to shoot any because today a Western would be a historic film. And I'm not so much friends with horses. I like cows and I like rock 'n' roll. Road movies, they just combined everything I liked: driving, traveling, listening to music and sort of going into the unknown. I didn't know it was going to be a trademark. Then I think it was critics and the audience who sort of classified it.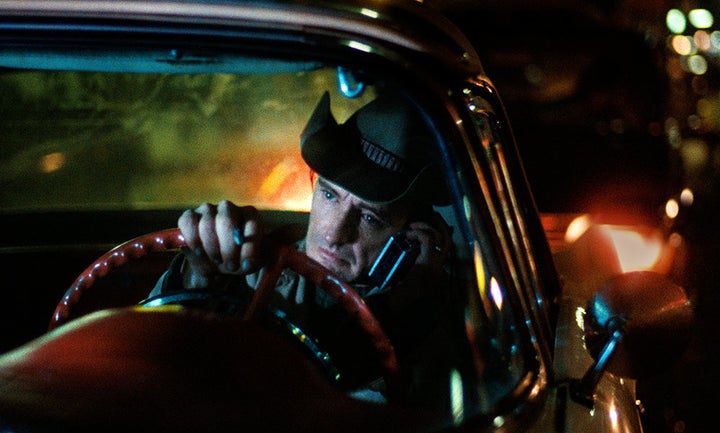 How do you feel about that? Would you prefer your work to not have labels?
As soon as you realize you've been classified, you want to get out of that. So I did get out of that, but I still made another road movie. I think I made the ultimate road movie in 1991 with "Until the End of the World" where we traveled once around the globe in many, many different cars and ships and trains and planes. Then I realized there were other kinds of movies to make.
What you said about going into the unknown in your films, did that at all reflect your approach to making them?
I like the kind of filmmaking where you as a filmmaker and your team would sort of make an experience and go on an adventure, and not just pretend to have an adventure. I think the audience knows if the filmmakers really are on an adventure or produced an adventure. I was much more in favor of going for the adventure with my team and actors, and being involved in it. I always felt this was more intoxicating than pretending. That's why I've been doing a lot more documentaries lately over the past 20 years, because it seemed in the documentary field it was easier to uphold that maxim to have an adventure.
It would've been unimaginable 20, 30, 50 years ago that you would say people walked around with phones that had cameras in them and give them access to any encyclopedia and movies and music. I mean, it was science fiction. I actually showed that phenomenon in my only science-fiction film in "Until the End of the World." People were running around with these mobile phones that had screens on them and they actually saw their own dreams on them -- we're not quite there yet. Today, it's amazing: every person is tied to their machine. It's scary. So making movies on these machines now is natural. I'm also teaching films and my students and I make lots of movies on iPhones. I'm aware of the medium, and at the same time it's still a little painful for me when I see people using it to actually watch movies that were made with an intention to show images that were supposed to be seen on the screen. But then again, [points to his Apple Watch] I can go tinier.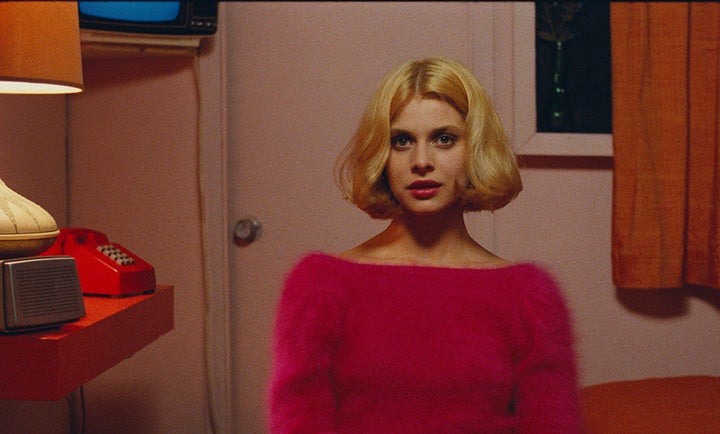 Would you watch a movie on there?
I wouldn't for the hell watch anything else, but sometimes news. It's scary that it gets even smaller.
But you have embraced some new technology, such as 3D.
I always loved technology. I was always a geek. I was the very first filmmaker who adopted high-definition video. "Until the End of the World" was the very first film that used digital cinematography, period. And "Buena Vista Social Club" was the first all-digital documentary out in theaters. And "Pina" was the first 3D film. So I always loved technology when I had the impression it allowed us to do things we weren't able to do before. Sometimes that's true, sometimes that's not.
Looking back on your career, what would you had done differently if you had access to advanced technology at the time?
I don't know. I've always tried to work on the cutting edge of what was possible. Sometimes the cutting edge was also a strange link to the past. Like "Wings of Desire" was shot in black and white. The director of photography [Henri Alekan] was 80 years old and had started his career in the silent movies. But on the other hand, it was cutting edge in terms of how you can move cameras. We invented cranes that didn't exist yet and Steadicam didn't exist yet. We moved the camera in ways that nobody had seen before. But at the same time, it was very old-fashioned aesthetics. So sometimes it's a mixture of what's possible and what one would like to conserve of the past.
How else do you want to innovate moving forward?
I'm a big defender of 3D cinema and I'm shocked and sad about what is actually being done with this fantastic medium, and how much is going to the dogs because there's not enough good stuff produced with it. A lot of people are now turned off and think a 3D movie by definition must be garbage. I just shot the first intimate drama in 3D in "Everything Will Be Fine." [...] There's this huge prejudice against one of the greatest inventions in the history of cinema. Now the industry is either ruining it or not accepting it as language. They just use it as effect and that drives me crazy. I really, really hope it still has a chance to catch on and be used by documentary filmmakers, authors and independent filmmakers. I don't know why everybody is shying away from it. Everybody thinks it can only be used for effect.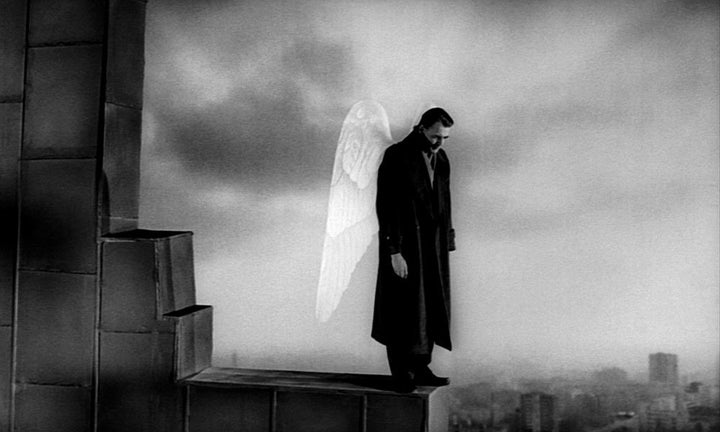 Is that why you chose to use it in a drama?
Yeah, because I was convinced it is a medium that gets you much closer to people. It's a medium that you can use for very intimate purposes. Acting in front of a 3D camera is a whole new territory. In most 3D films you see, almost all of them, there is no real serious acting happening. Most actors in 3D movies are caricatures. Even somebody as great as Johnny Depp as a pirate is just caricature. But 3D acting is really unbelievable because they see so much more and see so precisely. They see every tiny moment of over-acting, they see every mistake. They're almost like x-rays, you see through to people's souls. That is a propensity that is not really being discovered in cinema.
As long as it's still possible. I've now shot five films already in 3D. Well, two features and three short films. "The Beautiful Days of Aranjuez," that's the third feature now in 3D but I didn't count it in because I'm still editing it. It's a drama. Only two people. It's the last dialogue of a man and a woman before the end of the world.
Jean-Luc Godard is one of the only other art house filmmakers to use 3D besides you.
Yes. And he used it in his very own way. You can always count on him to be quite … destructive at the same time, on the medium.
I think it's a great medium for narrative film, and his film is more like an essay film. And "Pina" was really a documentary. I think really as a narrative medium, it still needs to be discovered.
This interview has been edited and condensed.
"Wim Wenders: Portraits Along the Road" is now playing at IFC Center in New York. Head to their website for the full schedule.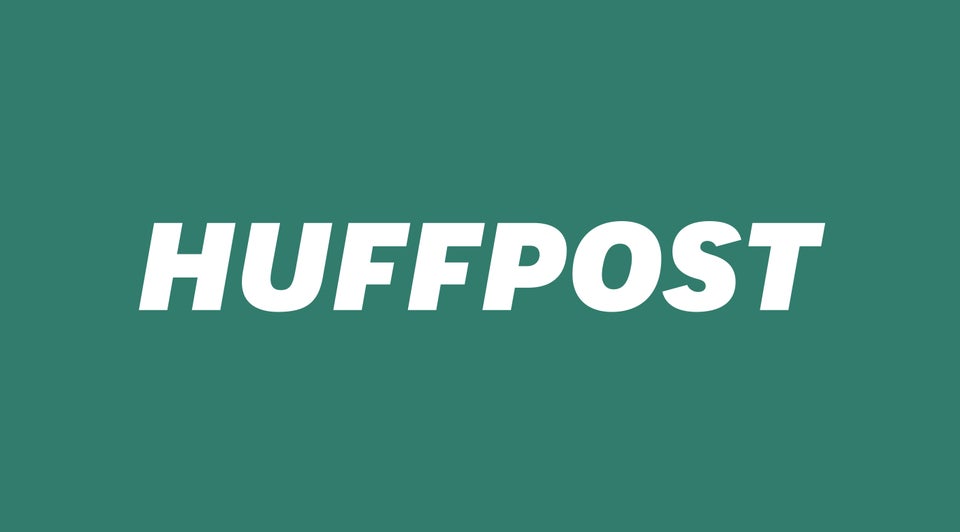 25 Documentaries You Need To Watch On Netflix Now
For a constant stream of entertainment news and discussion, follow HuffPost Entertainment on Viber.
Popular in the Community