Are the Williams sisters back in full force?
Over the year since last Wimbledon, the tennis world has seen Serena face injury, illness and depression. Venus was out of action since January after suffering a hip injury in the third round of the Australian Open.
But now that both sisters have survived round one of Wimbledon, we could be witnessing their resurgence.
Venus took down Akgul Amanmuradova 6-3, 6-1 in her first round match on Monday, and today Serena defeated Aravane Rezai in three sets, 6-3, 3-6, 6-1 before breaking down in tears.
Not only are the Williams sisters advancing through the tournament, the're doing it in style. So much so that the Guardian's Imogen Fox recently praised Venus for serving up a fashion ace, but not without a few shout-outs to Serena.
Here's a look back at some of the pair's grand slam outfits from recent years: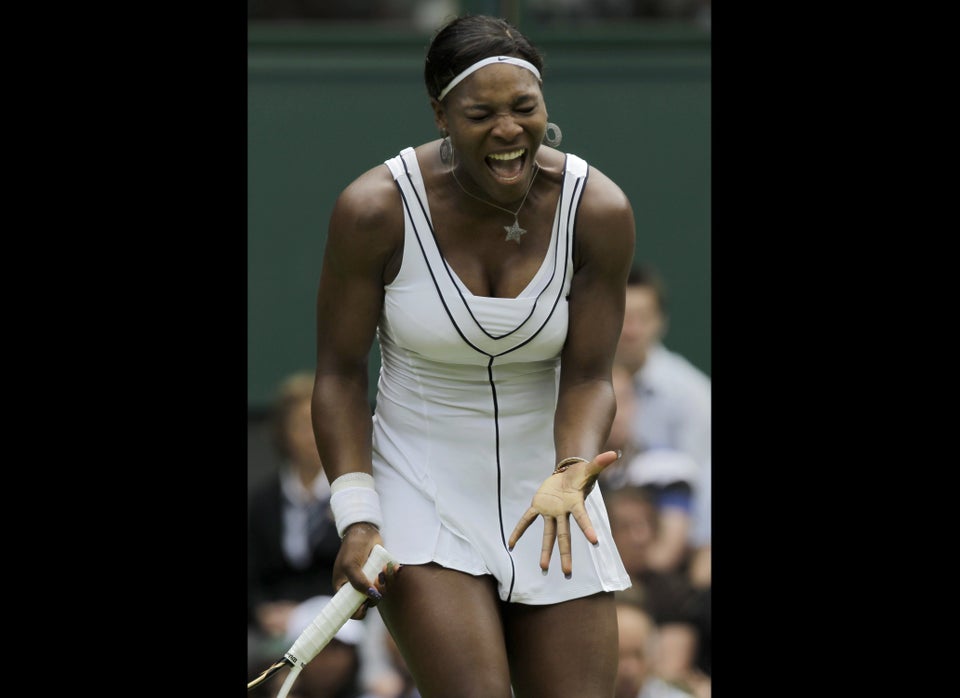 Grand Slam Williams Sisters Outfits
Popular in the Community