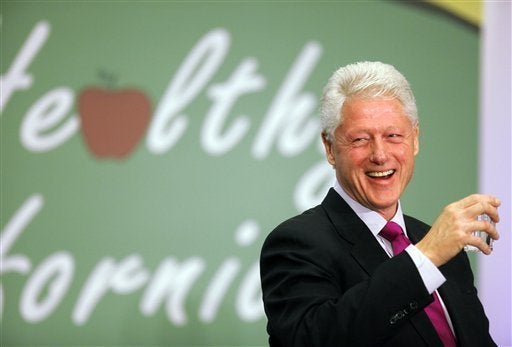 Five dollars might not go as far as it used to, but now that's all it costs for a chance to spend a day in New York with former President Bill Clinton.
In an e-mail Tuesday, Clinton asked former Hillary supporters for their help in paying off the remainder of debt left over from his wife's unsuccessful 2008 presidential campaign, and in return, get a chance to hang out with the former president for a day.
"Hillary's campaign still has a few vestiges of debt that I know she would like to see paid in full," the 42nd president wrote in the message. "Will you reach out today to help Hillary this one last time? If you enter between now and May 18th, you might join me for a day in New York."
According to the Clinton campaign committee's latest FEC filing at the end of March, Hillary still had an outstanding debt of $771,000, owed to the Democratic polling firm of Penn and Schoen, CNN reports.
When Hillary conceded the Democratic presidential nomination to Barack Obama in the summer of 2008, it was reported that she still had almost $9.5 million in unpaid bills to vendors, on top of the $11.4 million she had lent to her campaign during her run for president.

Popular in the Community