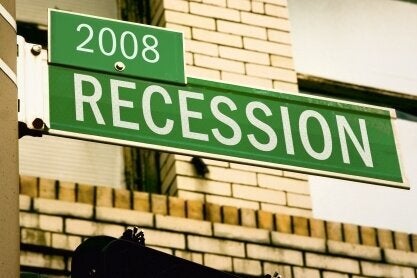 For the third year running, in partnership with YouTube, the organizers of the World Economic Forum in Davos, Switzerland invites the public to participate by engaging in conversation and uploading videos. They've transformed "The Davos Question" into "The Davos Debates." The theme this year is "Shaping the Post Crisis World." Here's your chance to have a voice.
The person who submits the best video will be invited, all expenses paid, to attend the annual meeting as a "citizen reporter" and post coverage of the discussions on YouTube. The winner will be selected by the YouTube and World Economic Forum community based on "overall originality and creativity, tangible solutions and YouTube popularity," said Matthias Lufkens, associate director of media for the Forum.
The physician/scientist/husband and I likely won't be heading to Davos next go-round, fascinating as it was, once upon a time, to interact with the rich and famous powerbrokers of the planet. The Swiss ski village in January is a unique place, lots of posturing, lots of positioning, lots of pomp. In the end, though, there are a lot of leaders and influencers, and for now, their ears are open. And, yes, I'm sorry we won't be attending.
But you may. Join the conversation, prompt action by clicking through to YouTube and responding to any or all of the following questions: Are you confident that global growth will be restored in 2009?
Will the environment lose out to the economy in 2009?
Will the Obama administration improve the state of the world in 2009?
Should company executives have a code of ethics similar to doctors and lawyers?
A selection of videos uploaded to www.youtube.com/davos will be screened in sessions at the World Economic Forum Annual Meeting 2009 and webcast live on the Forum's website and on-demand on the Forum's YouTube channel.
"Leaders will respond" said Luefkens so "let's have a discussion," via YouTube. Someone will have the chance to report directly from Davos in January 2009.
So, go ahead. Have your say, you might just make a difference. Break a leg...
REAL LIFE. REAL NEWS. REAL VOICES.
Help us tell more of the stories that matter from voices that too often remain unheard.