Hopefully "Do you want fries with that?" is a phrase they teach in college classrooms.
A McDonald's in Winchendon, Mass., is apparently requiring potential cashiers to have a bachelor's degree, according to a recent job posting. The ad, posted on jobdiagnosis.com, also says that applicants should be "friendly" and able to "smile while serving lots of guests daily."
The job opening is with an "independent franchise," but it also appears on the McDonald's corporate site, albeit with no note of the bachelor's degree requirement. McDonald's corporate headquarters didn't immediately return email and phone messages seeking comment.
Lori Ruscito, the owner of the McDonald's in question, wrote in an e-mailed statement to The Huffington Post that despite the posting, her franchise doesn't require potential employees to have a bachelor's degree.
"There has been some misinformation reported by an independent job site with no relationship to the Winchendon, Massachusetts McDonald's," she wrote in the statement. "The original job posting, which could be accessed through McState.com, did not require a bachelor's degree. We are working diligently to have the misinformation removed from the site but to date the website has been unresponsive to our requests."
While the bachelor's degree requirement may seem a bit much, college graduates working menial jobs is becoming the new normal. In 2012, 284,000 college graduates had a job that paid minimum wage, according to a recent Wall Street Journal report. Though that's less than the 2010 high of 327,000, there are 70 percent more college graduates working for the minimum wage than a decade ago.
In McDonald's case, the average salary for a cashier is $7.67 an hour, slightly more than the federal minimum wage of $7.25 per hour, according to Glassdoor.com.
Unlike the case of this McDonald's gig, lots of college graduates are working in jobs that don't actually require that bachelor's degree of theirs. Nearly half of college graduates in the class of 2010 are working jobs that don't require the degrees they spent hundreds of thousands of dollars to get.
All that fits in line with a larger national shift toward low-paying jobs. Three-fifths of the jobs lost during the recession were middle-wage jobs, while three-fifths of the jobs gained during the recovery paid low-wages, according to an August study from the National Employment Law Project.
UPDATE: This post has been updated to include comments from the Lori Ruscito, the owner of the McDonald's franchise.
Check out the job ad here: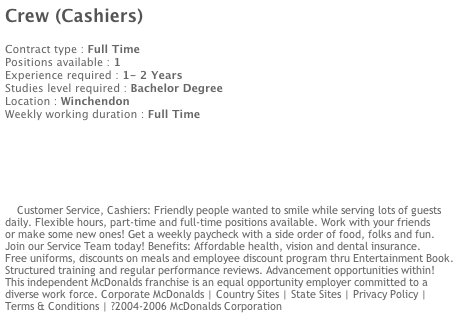 Related
Before You Go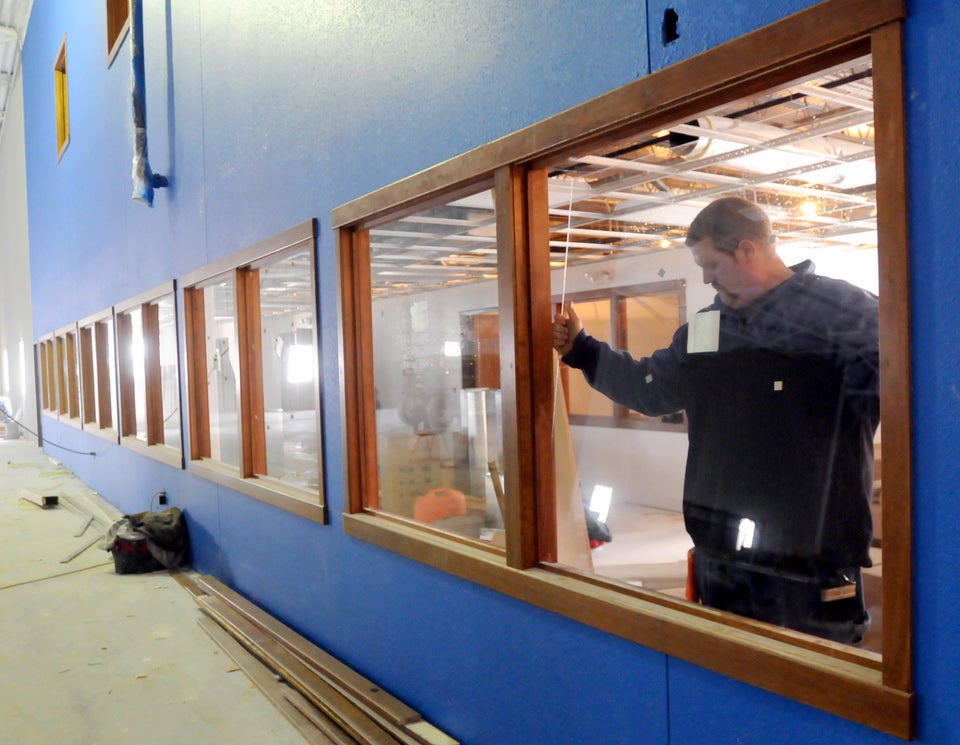 Fast-Growing Jobs That Don't Require A Bachelor Degree
Popular in the Community