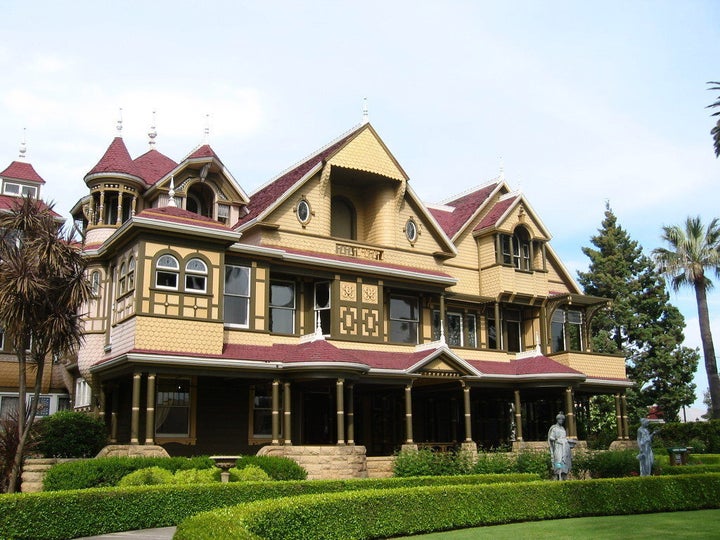 With its endlessly twisting maze hallways and doors opening onto brick walls, the Winchester Mystery House has been called "the world's most haunted house." Said house will soon be the setting of a big-budget Hollywood film by Exclusive Media based on the life of the mansion's famously eccentric creator.
"This is one of those great, untold stories. The history alone makes for great drama," Exclusive Media president Tobin Armbrust told the San Jose Mercury News.
Sarah Winchester, the widow of rifle tycoon William Winchester, constructed the house in a nonstop push starting in 1884 and ending with her death in 1922.
According to legend, following the passing of her husband from tuberculosis, the distraught Mrs. Winchester sought the counsel of a Boston-area psychic. The psychic informed the widow that her family was cursed by the spirits of everyone killed by her husband's rifles and, in order to appease them, she should move out west and use her considerable fortune to built a giant temple in their honor. She was told that, as long as construction of said temple never stopped, the spirits wouldn't take their revenge by killing her. As such, she bought a plot of land a few miles outside of San Jose and spent the remainder of her life building.
As the official website of the Winchester Mystery House, now a popular tourist attraction, dryly notes, "maybe a change of scenery and a never-ending hobby were just what Mrs. Winchester needed to distract her from her grief."
The producers plan on shooting a large portion of the movie on the premises of house itself, which should be fun for the filmmakers as reports of paranormal sightings inside the 160-room, 47-stairway, 2,000-door mansion are a frequent occurrence. Armbrust himself attests he once saw a ghost while touring the South Bay landmark as a child
While the film is currently still in its concept phase--without even a script, actors or director attached--the production is being helmed by Exclusive Media's British subsidiary Hammer Film Productions, which recently produced the spooky period piece The Woman In Black starring Daniel Radcliffe.
IMDB estimates the budget of the as-of-yet untitled movie to be around $25 million. Producers told CBS San Francisco they expect to start filming early next year.
Interestingly, this film is not the first to feature the house. A 2009 direct-to-video B-movie called "The Haunting of Winchester House" told the story of a family who moves into the home and is haunted by spirits trapped inside. "Despite a low budget and mediocre acting with blue screen effects that make you laugh, this movie is actually quite good," one reviewer said of the flick.
Check out this slideshow of pics from the famously creepy pad:
Before You Go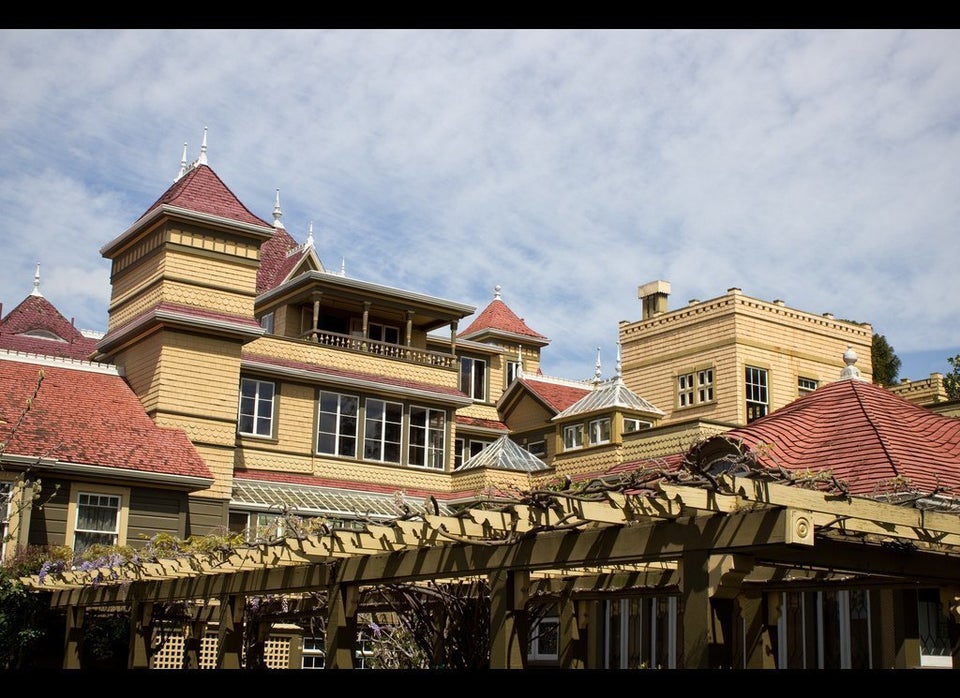 Winchester Mystery House
Popular in the Community