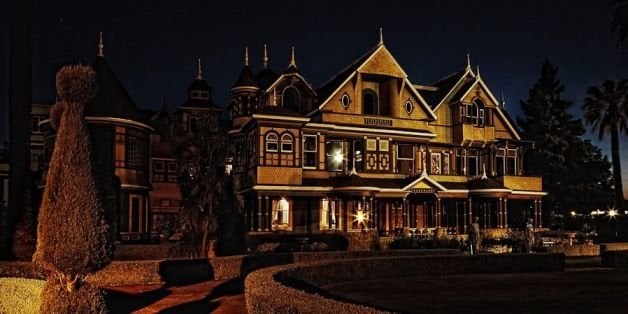 The Winchester Mystery House is about to get a lot spookier.
Known as "the house built by the spirits," the sprawling and maze-like Victorian mansion in San Jose, Calif. was built by firearm heiress Sarah Winchester back in 1884 and now operates as a world-famous tourist destination. And now, for the first time, members of the public could get the chance to sleepover (and get spooked) at the haunted house.
In a statement to the Huffington Post, a spokeswoman for the Winchester Mystery House downplayed the sleepover part of the permit, writing that it only allowed managers to "explore the possibility of one-day allowing guests to spend the night on the estate in one of the surrounding out-buildings."
But she did emphasize the permit's most "pivotal" change: allowing alcohol consumption throughout the entire estate. It frees the Winchester Mystery House to host wine walks, whisky tastings and accommodate private functions that hire parts of the mansion for events.
"As this idea is still in its earliest preliminary planning stages, nothing at this time has been decided as to what an 'overnight stay' offering might look like or when it would become available to the public," she concluded.
The world-famous tourist attraction is said to be haunted by the ghosts of everyone who died at the hands of the Winchester repeating rifle, according to the lore on the destination's website.
After the untimely deaths of her daughter and husband, a spiritualist told Winchester she was being haunted by vengeful souls who could only be appeased with the construction of a massive, beautiful home.
"As long as construction of the house never ceased," writes the website, "Mrs. Winchester could rest assured that her life was not in danger." And so Winchester continued to build her house for 38 years, adding hidden passageways, twisting halls, secret panels, staircases to nowhere, and other architectural oddities until her death in 1922.
At the time of her death, the "haunted" home had "160 rooms, 2,000 doors, 10,000 windows, 47 stairways, 47 fireplaces, 13 bathrooms, and 6 kitchens," according to the home's website.
The Winchester Mystery House took off as a tourist attraction in 1974, reports the San Jose Mercury News, and it now offers a variety of guided and self-guided tours throughout its grounds, as well as a cafe, museum of Winchester firearms and a gift shop.
Related
Before You Go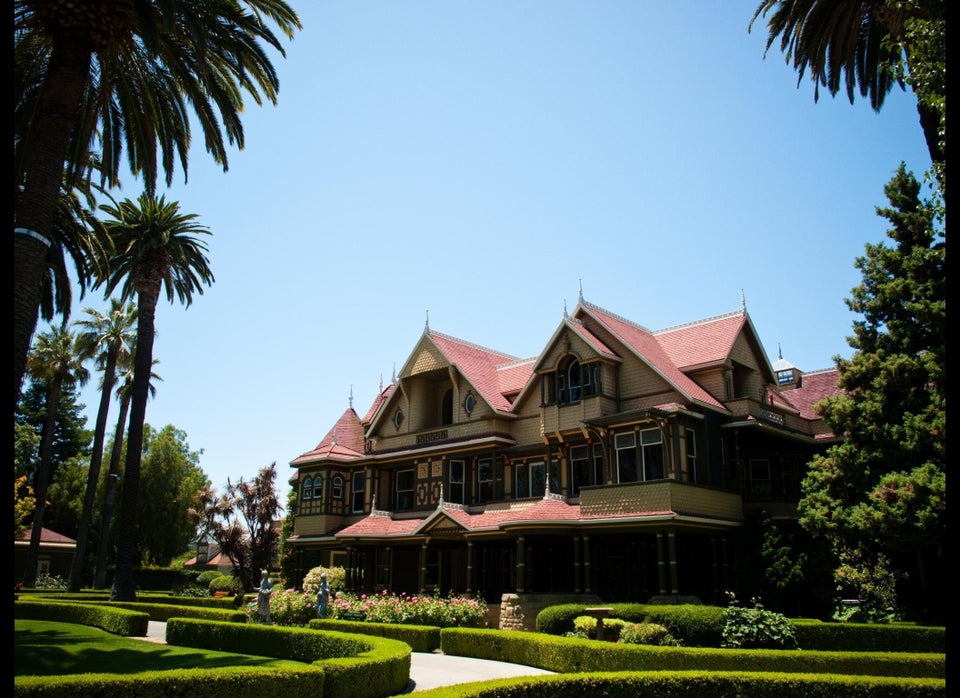 Haunted and Creepy Places