UPDATE: The window washers have been pulled to safety from the scaffolding that was dangling on the 68th story of One World Trade Center.
An FDNY spokesperson told The Huffington Post that two window washers were saved after rescuers cut through a double-pane glass window.
"They're being assessed on the scene by medical personnel but they appear to be healthy," the spokesperson said. "It was a successful operation from our end."
Tractel, the company that manufactures the equipment that malfunctioned, did not immediately return calls for comment from HuffPost.
NY1 identified the two window washers as Juan Lopez, a five-year veteran and Juan Lizama, a 14-year veteran.
Upgrade Services, the company that employs the window washers, issued a statement to The Huffington Post.
"Our dedication to safety and rigorous training paid off today as the men had all of their safety equipment in place and were continuously secured to the rig along with all of their tools and buckets," the statement said. "Our men remained calm and awaited rescue in an extremely tense and precarious situation."
The statement also said the cause of the incident was "equipment failure."
"Although all safety measures were exercised as on every day that our men work this type of equipment, the cause of the incident appears to be equipment failure of the traction hoist brake mechanism that supports one side of the rig," the statement said. "This caused the scaffold to drift into an almost vertical position, leaving our men stranded until a rescue could be performed."
Zachary Prensky, who snapped a photo of the scaffolding hanging from the building, told HuffPost he's glad the two window washers are OK.
"Thank God," Prensky said. "I was very happy to hear that they were able to make it safely home."
The window washers are "a lot older now than they were two hours ago," Thomas Von Essen, a former New York fire commissioner, told WNBC.
The original story is below.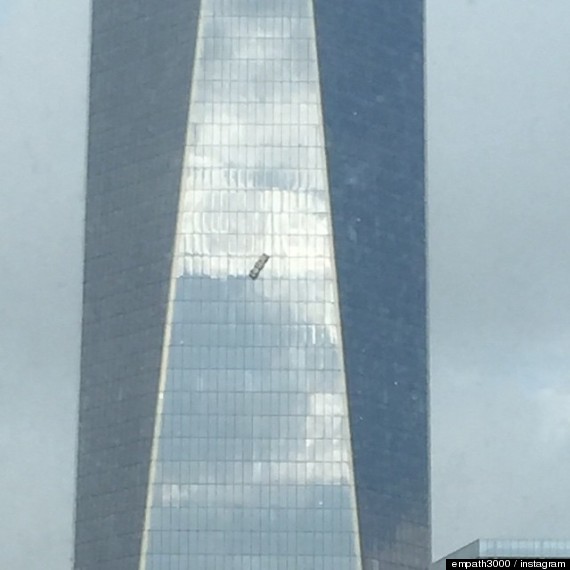 CBS New York reports that at least two window washers are trapped on the scaffolding that hung sideways when one of its motors malfunctioned at 12:45 p.m.
The fire department told CBS that the workers are not injured.
The station also reported that the streets below have been blocked off and pedestrians were evacuated for safety.
The Wall Street Journal spoke to a New York Fire Department spokesperson who said, "They are in a difficult spot. They are feeling the effects of hanging in there."
Officials told PIX11 that firefighters are cutting the glass near the scaffolding so they can get the workers out and bring them to safety.
PIX11 also notes that winds were blowing at about 6 miles per hour, according to the National Weather Service.
One of the windows has apparently been popped
Andy Campbell and Michael McLaughlin contributed reporting to this story.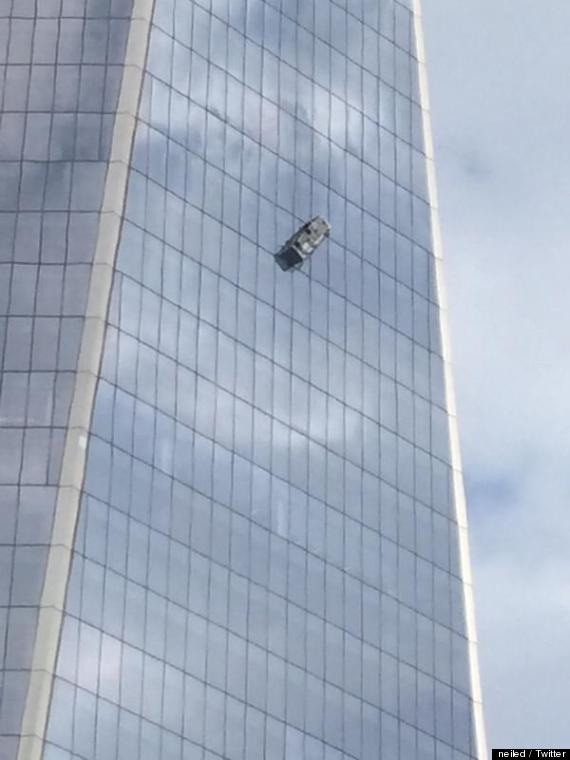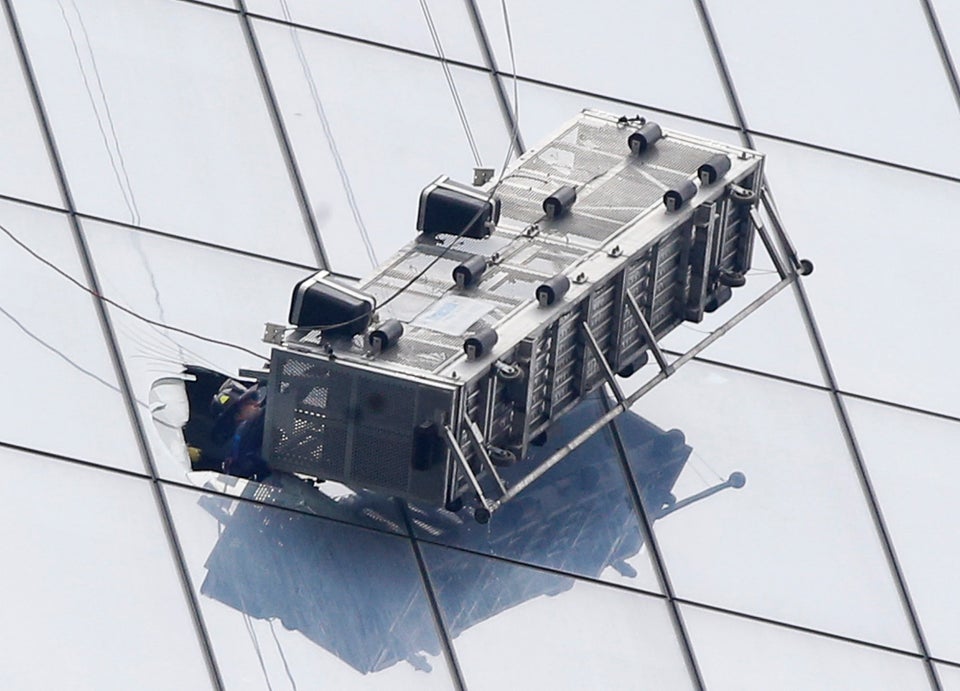 Window Washers Trapped On One World Trade
Related
Popular in the Community